Library Student Workers Well Represented at Undergraduate Research Forum
Congratulations to all the presenters at this year's Undergraduate Research Forum held on April 28th, 2022! The event is always an impressive showcase of student talent. Presentation topics ranged from adoption agency discrimination against LGTBQ+ families, grain size analysis of Bahamian beach sand to lab synthesis of Mesopotamian glass. Dean of Libraries Brian Sullivan and Director of Libraries Mechele Romanchock made sure to visit all presenters who work in Herrick Memorial Library and Samuel R. Scholes Library and hear about their work.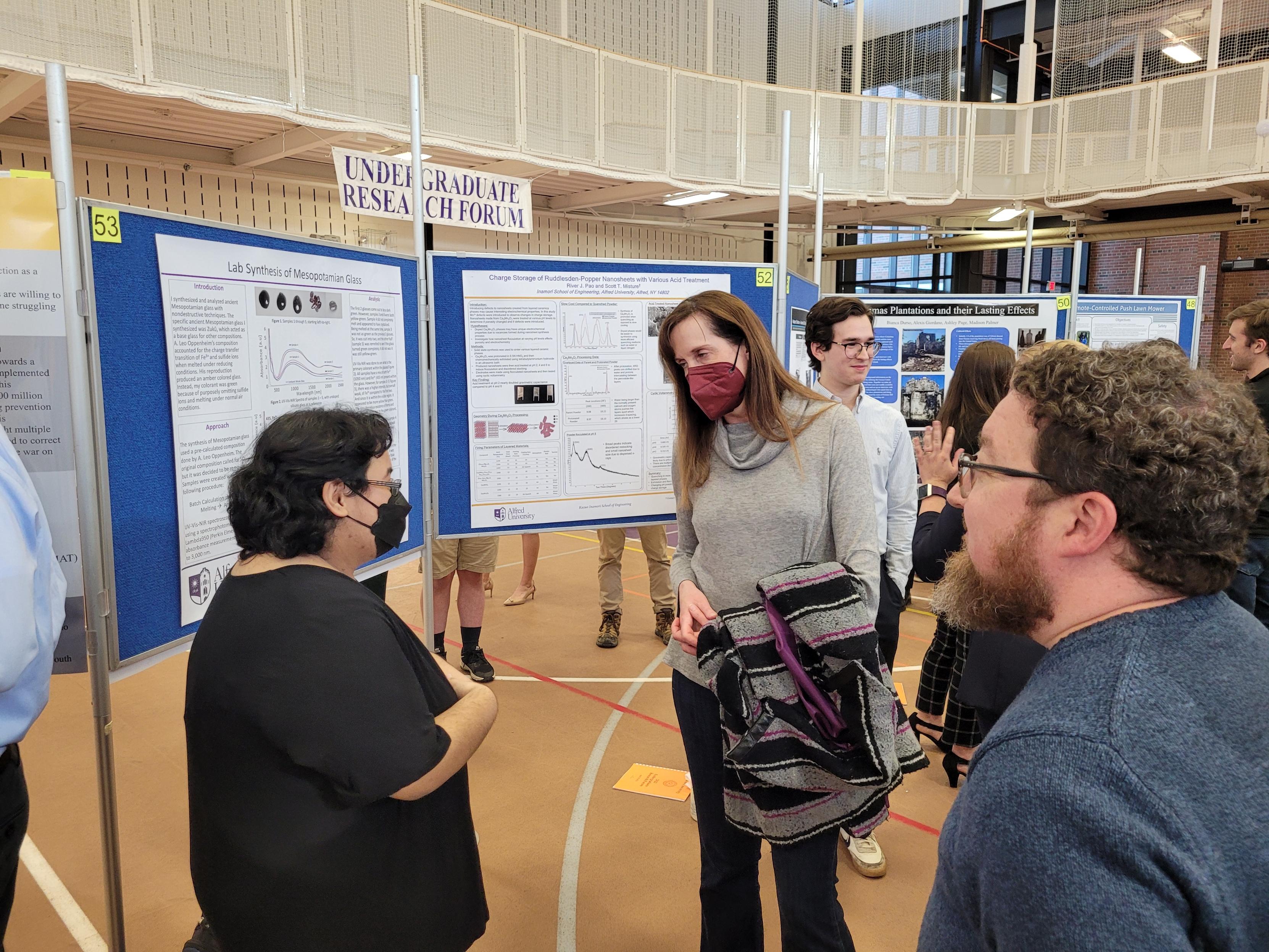 Scholes Library student employees pictured below: Josiah Alexander, Jaron Cheatham, Quinn Fowler, Tim Mayo, Michael Reid, and Molly Smith.
Herrick Library student employees pictured below: Daniel Farchione, Jocelyn Quintas, Eddie Sawin.