Monthly Archives:
September 2020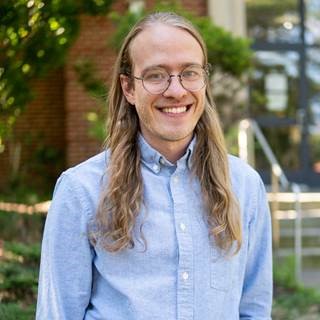 Kevin Adams Joins Alfred University Libraries
Alfred University Libraries is pleased to welcome the newest member of our team, Kevin Adams.  As the Information Literacy Librarian, Kevin is here to help students navigate the deluge of content available to researchers in the information age.  Whether you need  help starting a paper or research project, evaluating the quality of your search results or creating citations for a bibliography Kevin is here to help.
Kevin will also be reinvigorating our Library Liaison program which connects our AU Librarians to each of the University's majors and minors in order to provide content specific research support, instruction and library collection development.  For more information about this program or to schedule an appointment with Kevin email: adamska@alfred.edu
Q&A with Kevin:
What was your background before Alfred University?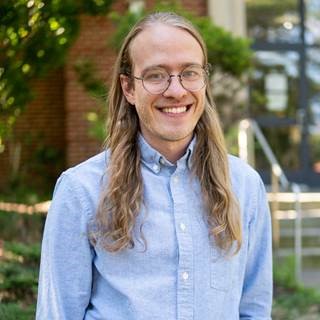 Education: I studied History and Philosophy at Purdue University, then I got my MS in Library and Information Science and the University of Illinois in Urbana Champaign.  
Work: I have mostly worked in restaurants and libraries. To name a few positions, I have worked as a delivery biker, delivery driver, server, kitchen prep, line cook, archivist, reference librarian, and a comic book cataloger. 
What interests you about your current position?  I am excited to engage with the students and find creative ways to center them as we explore information literacy concepts! 
Favorite social media platform?  Twitter! 
What are you reading or listening to?  As I write this, I am listening to Charles Mingus. The book I most recently picked up is Black Skin, White Masks by Frantz Fanon.  
What do you like to do to for fun?   I like to read, hike, fish (very amateurly), play video games, and cook. 
What is something would you like to learn?   I would like to learn to play an instrument! 
What has gotten you through quarantine and pandemic times? Hunkering down with my fiancée Sara Kramer and my two cats and dog. 
Is there anything about you that others would be surprised to know?  I love punk music. Before quarantine I would frequently go to basement shows and start the occasional mosh pit.