Alfred University Libraries encouraged new students to explore Herrick Memorial Library and Samuel R. Scholes Library during Welcome Week Event.
A recent open house event Saturday, August 21st drew over 150 new and returning students. The open house featured a self-guided mini-golf "tour" of both Herrick Memorial Library and Samuel R. Scholes Library, free pinch pots and plants as well as an introduction to the Personal Librarian Program.
Putt-Putt Golf Library "Tour"
The putt-putt mini golf course took students through each floor of the building highlighting individual and group study spaces, the library "stacks", the NYSCC and University Archives, and other key offices such as Information Technology Services (ITS) and The Center for Academic Success (CAS).
Ten participating students won a raffle for a free AU t-shirt from the Alfred University Bookstore.
Pinch Pots and Plants
Another big draw for students was the free pinch pots and plant cuttings. In the spring of 2020, the Clay Collective organized AU students to make pinch pots as a welcome gift to incoming students this fall semester. Students at the Welcome Week open house event chose one of these pinch pots as a new home for their plant cutting. The plant cuttings came from "mother plants" around Herrick and Scholes Libraries. They are started in used K-Cups from the libraries' Keurig machine in an effort to reduce plastic waste.
Watch out for another opportunity to pick up your pinch pot…coming soon!
Personal Librarian Program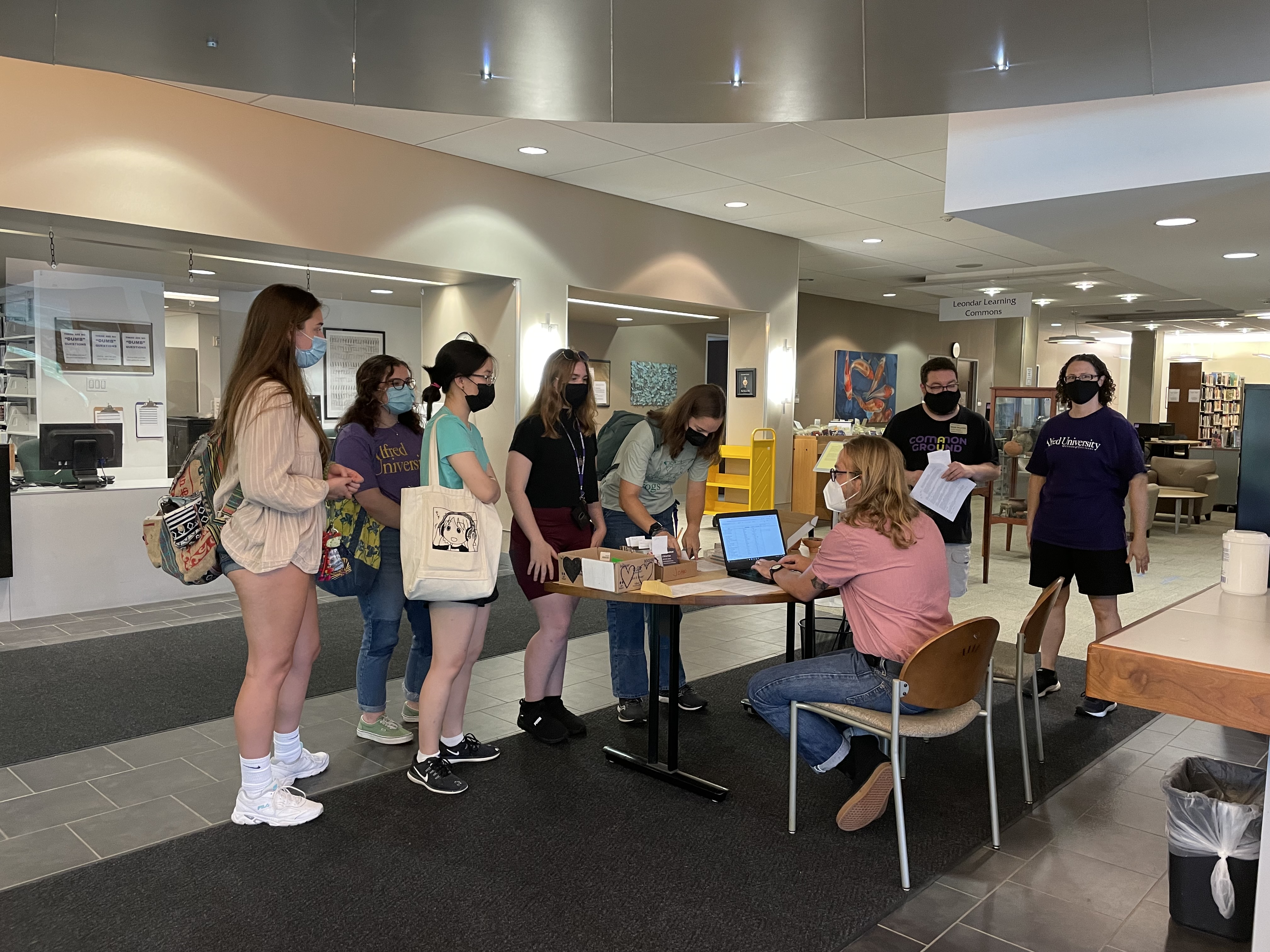 As a part of the event, students met AU Librarians and learned about the Personal Librarian Program. All new students are assigned their very own Personal Librarian to be their initial contact for all their research needs as they start out at Alfred University. 
The Personal Librarian Program is a great tool for making contact with the Libraries and learning about resources and services.
If you don't know the name of your personal librarian, contact us at libraries@alfred.edu, or visit: https://libguides.alfred.edu/mylibrarian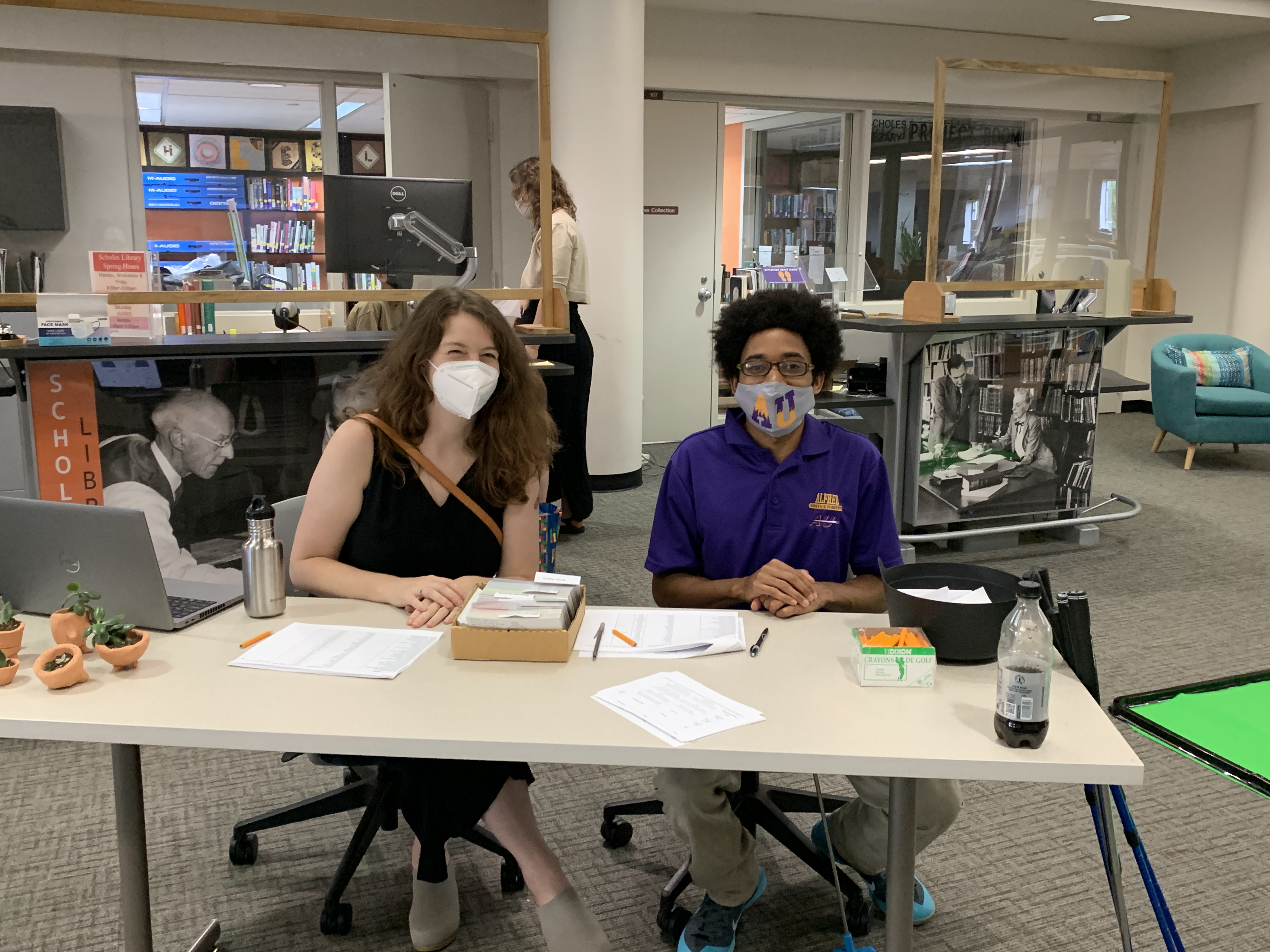 Here are some of the things that your Personal Librarian can do:
Assist you with your research by helping you choose a topic, articulate research questions, identify credible and reliable sources and formulate effective search strategies
Help you navigate the libraries' print and online resources.
Answer your questions about library policies, procedures, and services.
Your Personal Librarian can also connect you to the right people on campus for computer issues, writing assistance, tutoring, and other support services.
For in-depth questions, it is recommended that you make an appointment ahead of time to ensure someone is available to assist you. Librarians are also available via phone or video conferencing such as Zoom. If there is anything research or library-related that you need, feel free to contact your Personal Librarian in person, by phone, or by email. 
Contact us at libraries@alfred.edu, or visit: https://libguides.alfred.edu/mylibrarian