You shouldn't always judge a book by its cover.
Put your trust in fate and choose a book without knowing the title, maybe you will fall in love!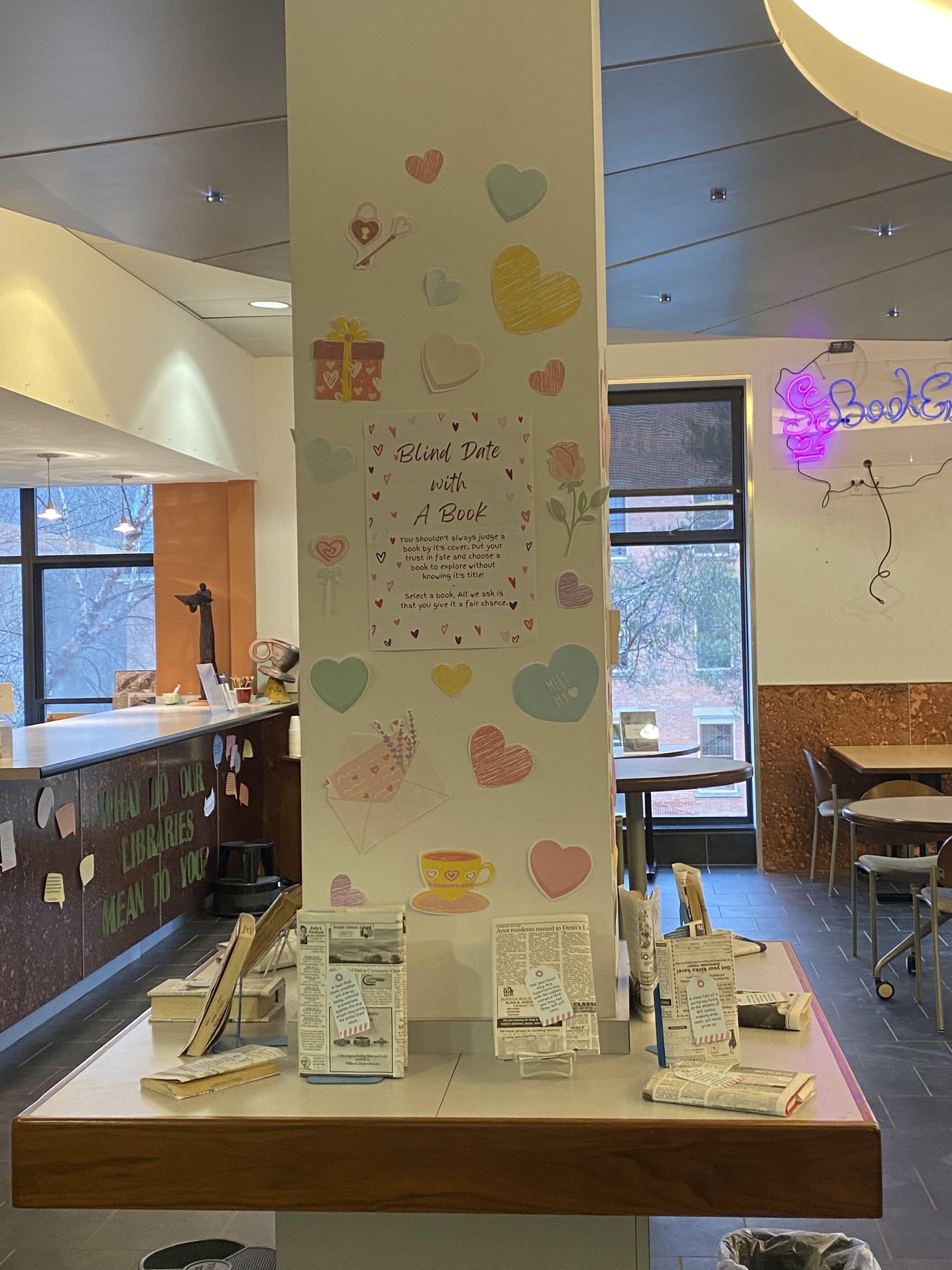 If you don't like your date there are no hard feelings or awkward breakups, simply return it and try again!

Herrick Library Student Supervisors Amber Weinar and Corrie Kayes coordinated with other Herrick Library student workers to create the display.

Located in Herrick Library's BookEnd Lounge.

"I love the solitude of reading. I love the deep dive into someone else's story, the delicious ache of a last page."
―Naomi Shihab Nye

Insta: au.libraries
TikTok: aulibraries_
Facebook: Alfred University Libraries