It's been a long time, but the 24-Hour Study Room is now open at Scholes!
The 24-Hour Study Room is a newly renovated and improved space, created in response to student requests and feedback earlier this year. This area is designed to be somewhere students can go at any time of day or night to study, work on papers or projects, print assignments, or generally have a quiet space that's not their rooms.
The renovation project was led by Mechele Romanchock, our User Services Librarian, who joined the team just this spring. Mechele solicited ideas and feedback from students by setting out a whiteboard in the Scholes lobby for several weeks, and recording the suggestions our patrons shared with us.
One of the biggest areas of improvement to the room is in its technology. The room is now equipped with PCs, each of which features MS Office and Solidworks. It also has strong wireless internet for those who prefer to use their own laptops or devices. A black and white printer stands ready for all your late-night (or early morning, or mid-afternoon) printing needs.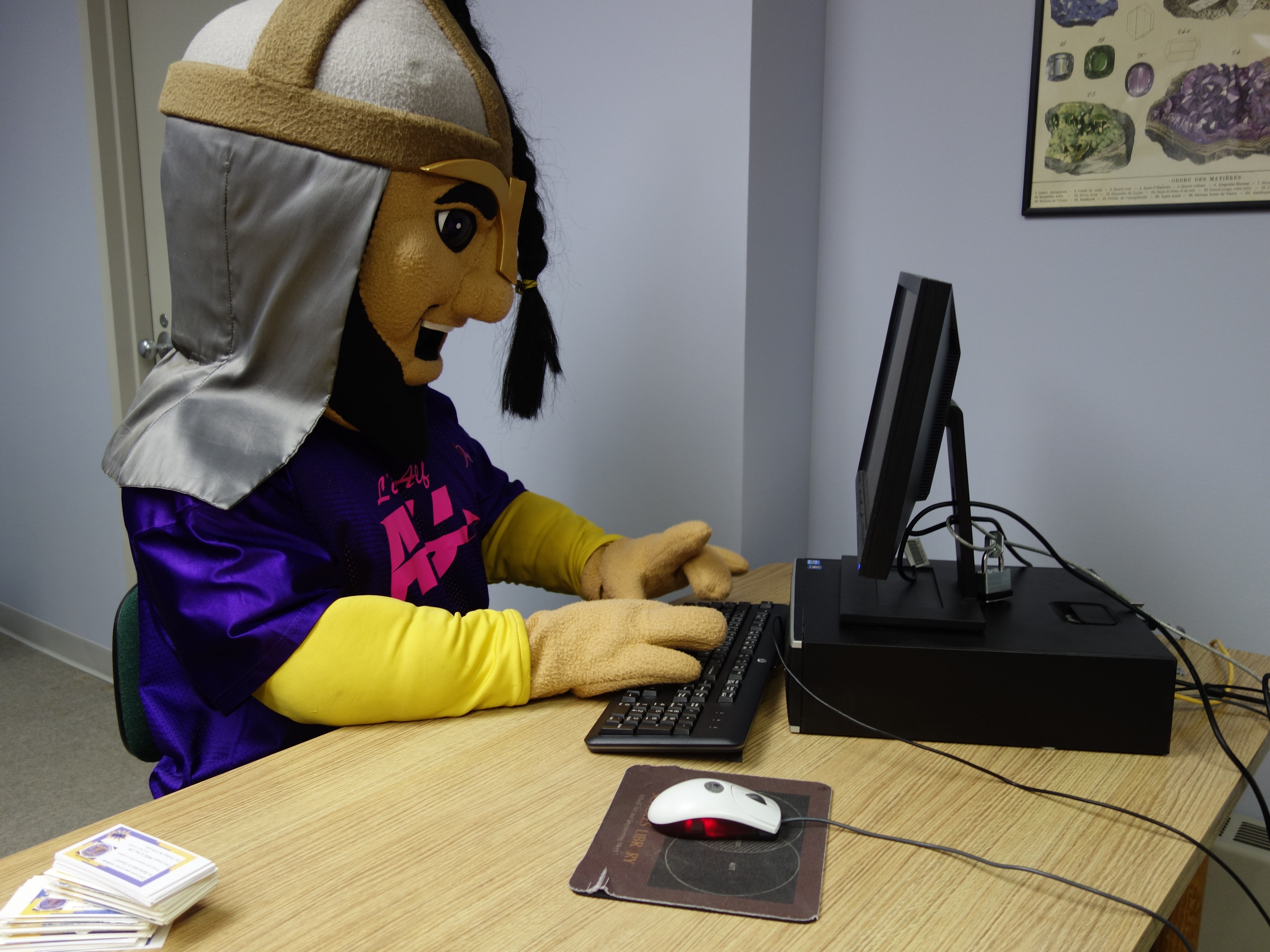 There are also resources for those who prefer to work offline, including a group study area with a whiteboard.
In order to make sure both the students using the facilities and the facilities themselves are safe and secure, the 24-Hour Study Room is accessible via a keycode, which is available only to current AU students. Students must go to the front desk at Scholes to get the code, and present their student ID at the time. Alfred University Security has also kindly agreed to add the Study Room to their regular rounds, meaning a security officer will be by at regular intervals to make sure everything's ok.
The door (and its keypad) are on the ground floor of Scholes, facing Pine Street and Harder Hall. We hope you'll all come make use of this great new space!