Here at Scholes March Madness is in full swing so in the spirit brackets we've decided to provide our own bracket of sorts. We'll break down the numbers and analyze the data over the course of March Madness, each week matching up a couple of our databases in a resource showdown. Stay tuned for the matchups!!!!
Official NCLA (National Collegiate Library Association) Sanctioned MADNESS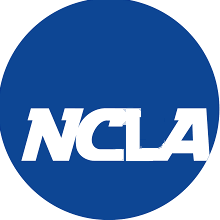 Let's introduce the teams and provide some stats….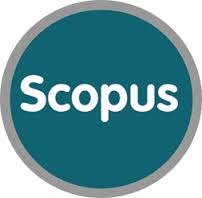 Name: "The Freshman" –SCOPUS
Temporal Coverage: 1995-Present
Journal Titles: 21,000
Publishers: 5,000
Books: 70,000
Conference Papers: 6.5 Million
Patents: 24 Million
Coach: Elsevier
Claim to Fame: "The largest abstract and citation database of peer reviewed literature: scientific journals, books and conference proceedings"



Name: "Quarter" –ScienceDirect
Temporal Coverage: 1823-Present
Journal Titles: 2,500
Articles: 13,000
Full Text: Yes
Books: 26,000
Coach: Elsevier
Claim to Fame: "Home to almost one-quarter of the world's peer reviewed full text scientific, technical and medical content"



Name: "Coverage" –Academic Search Complete
Temporal Coverage: 1887-Present
Indexed Journal Titles: 13,780
Full Text Journals: 9,000
Full Text Peer-Reviewed Journals: 7,850
Coach: EBSCOhost
Claim to Fame: "The world's most comprehensive, scholarly full-text database for multidisciplinary research"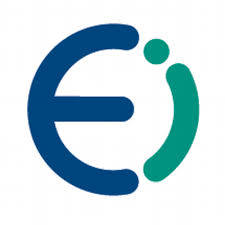 Name: "Compendex" –Engineering Village
Temporal Coverage: 1884-Present
Engineering Disciplines: 190
Publishers: 1,998
Journals: 3,800+
Trade Magazines: 117
Conference Proceedings: 80,000+
Databases Include: Compendex, NTIS, Chimica, GeoRef (12 in all)
Coach: Elsevier
Claim to Fame: "Engineering Village is the definitive "go to" resource for engineering information for academia"



Name: "The Non Profit" –JSTOR
Publishers: 900+
Disciplines Covered: 500+
Full Text Journals: 2,000+
Primary Resources: 2 Million+
Coach: Ithaca
Claim to Fame: "We Collaborate with the academic community"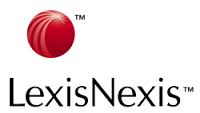 Name: "Jr" –LexisNexis Academic
Temporal Coverage: 1790-Present
Newspapers: 3,000+
Magazines: 2,000+
Full Text Sources: 15,000+
Legal Research Coverage: Federal & State
Coach: LexisNexis
Claim to Fame: "Powerful, easy, vetted"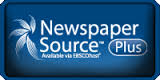 Name: "Newsboy" –Newspaper Source Plus
Full Text News Articles: 58 Million+
Newspaper Coverage: 1,200+
Media Coverage: TV & Radio broadcast transcripts
Coach: EBSCOhost
Claim to Fame: "Today's news today"



Name: "The Quest" –ProQuest Central
Subject Areas: 160+
Full text Dissertations: 50,000+
Market Reports: 43 Industries
Coach: ProQuest
Claim to Fame: "The Ultimate cross-disciplinary research tool"