Looking for a quiet space to study or meet in? Whether you are looking for an area for independent study or to meet with others, Herrick offers several options!
If you are interested in reserving a room for a particular date and time, there are four rooms to choose from: The Seminar Room (106), The Conference Room (202), the Children's Room (212), and the Computer Lab (120).
The Seminar Room is an excellent option for group meetings. Along with four rectangular tables and eight chairs (with more chairs available if needed), it comes equipped with a ceiling mounted projector and screen, laptop, LCD television, and podium with a built-in sound system. A conference phone is also available for set-up upon request. You will find the Seminar Room on the first floor near the Learning Commons; it is the last room on the left: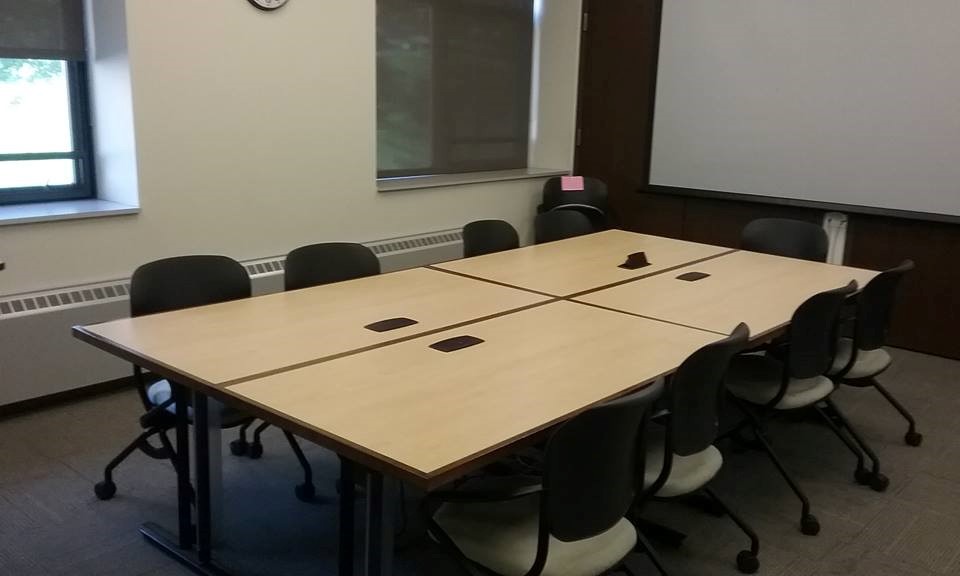 The Conference Room is also an excellent option for group meetings. One large conference table and 12 chairs sit in the center of the room. It is best for groups who do not require a projector on a regular basis or AV capabilities. Herrick's "Harry Potter" room, as many of our students refer to it, holds a historic charm that makes it an appealing space to meet either in groups or individually. It is located on the second floor at the top of the stairs leading from near the main entrance and to the right: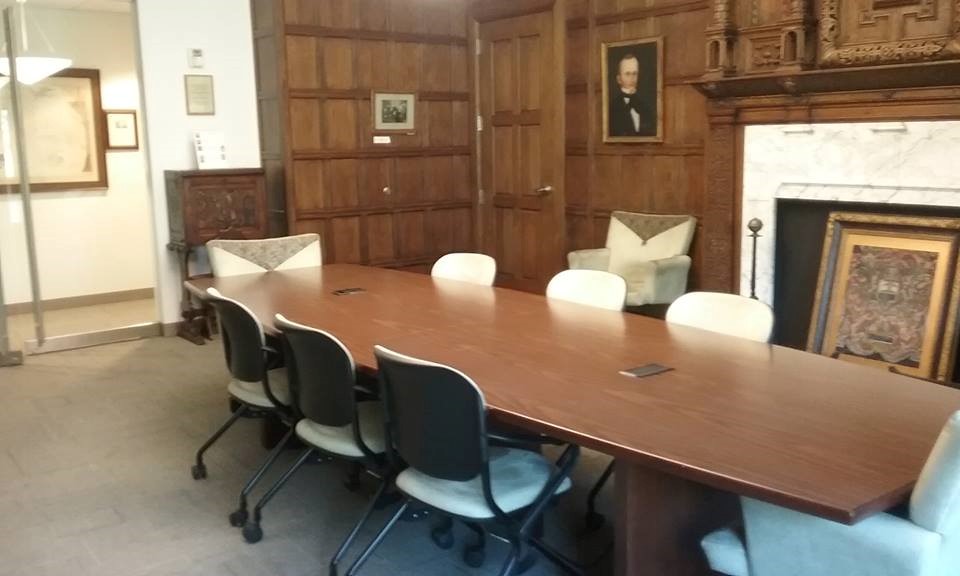 The Computer Lab, opposite the front desk on the first floor, is available for student use at all times during library hours. It is also ideal for class or club meetings which require computer and internet access. The lab includes 16 computers and chairs (extra chairs may be brought in from other areas of the library for larger groups). It is also equipped with an LCD projector, moveable podium, desktop computer with sound system, and an erasable whiteboard. Additional laptops, dry-erase markers, and a remote control for the LCD projector may be checked out at the front desk: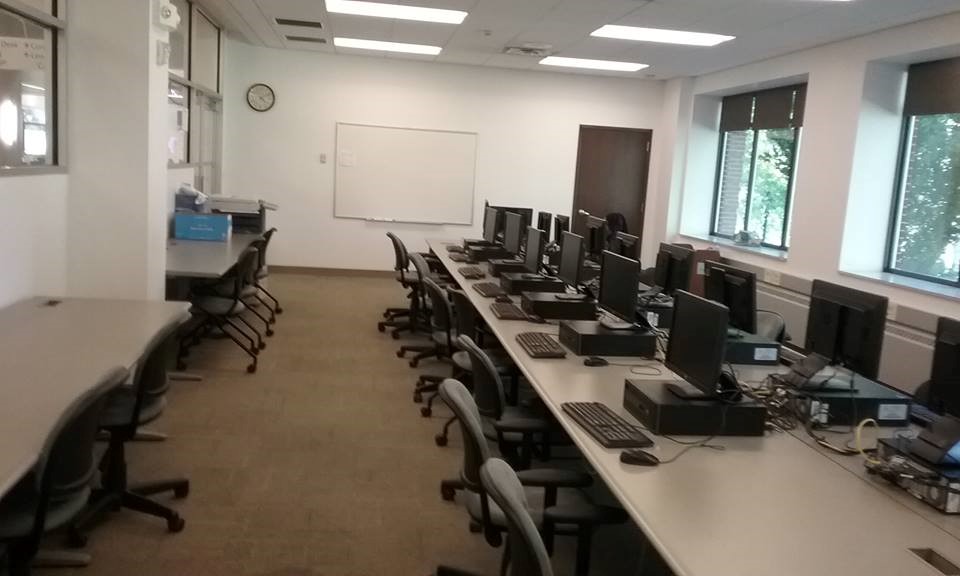 The Children's Room is perfect for individual and group study sessions, as well as for smaller club meetings. Located on the second floor directly in front of the stairs leading from near the main entrance to the library, the room contains one table and eight standard chairs, two armchairs, and one rocking chair. It also includes one desktop computer for personal research and browsing: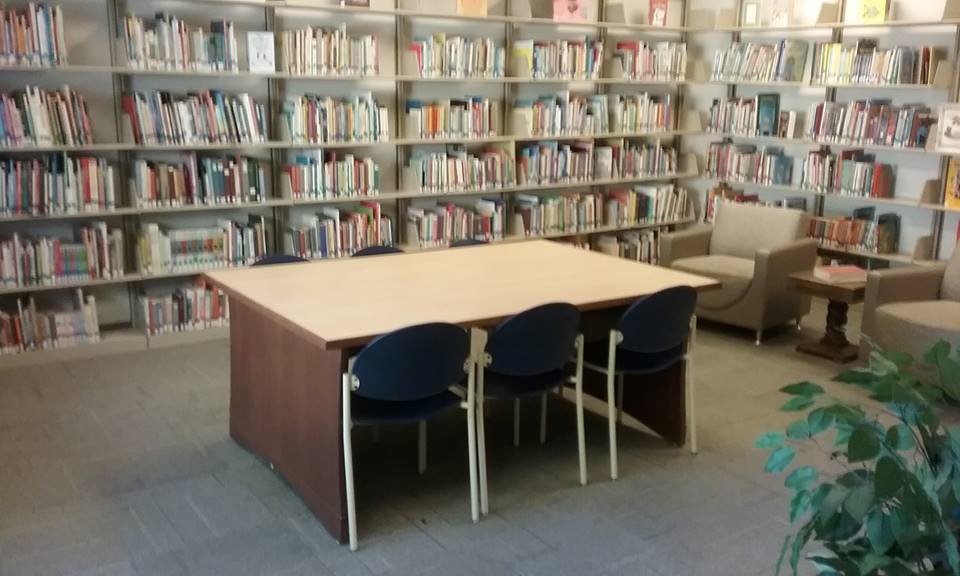 In addition to the four rooms above, the BookEnd Lounge is also available for reservation upon request. This area is large, open, and welcoming, making it accommodating for faculty, staff, and student campus events. In the past, the lounge has hosted events such as Team Trivia Night, Massage and Therapy Dog Night, short-term art exhibits and auctions, orientations, ceremonies, and receptions. The BookEnd Lounge also has a café area that may be used to lay out food and beverages for guests.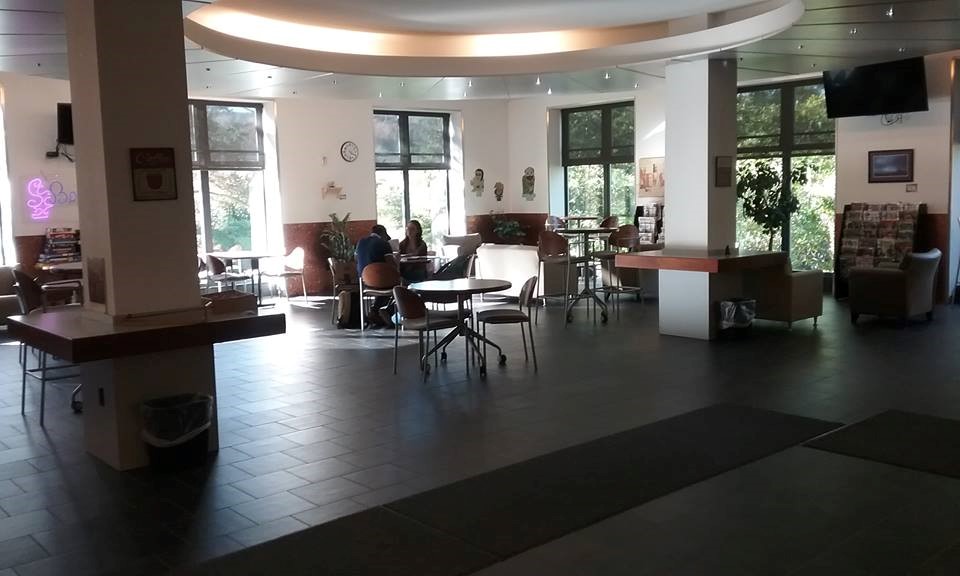 To make a reservation, please visit the following link to check for room availability and to make a room reservation request: http://herrick.alfred.edu/index.php/reservation-request-form
If you are a walk-in, you are welcome to use the Seminar Room, Conference Room, Children's Room, Computer Lab, and BookEnd Lounge for personal use as long as they have not already been reserved for that time. J
There are also other options for walk-ins! Herrick has recently constructed four new study rooms that are available on a first come, first serve basis.
Two of the study rooms, Room 20 and Room 21, are located opposite the elevator on the ground floor of the library:

One study room, Room 122, is located first floor near the side entrance of the library :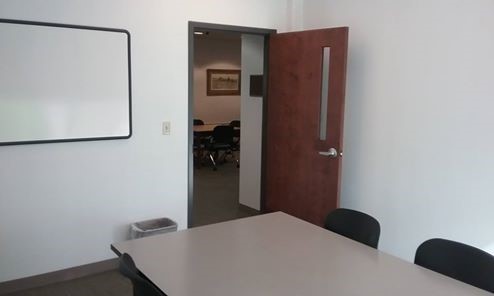 Last but not least, there is another study room near the ground floor entrance to the library near the parking lot. This study room is also known as Room 25: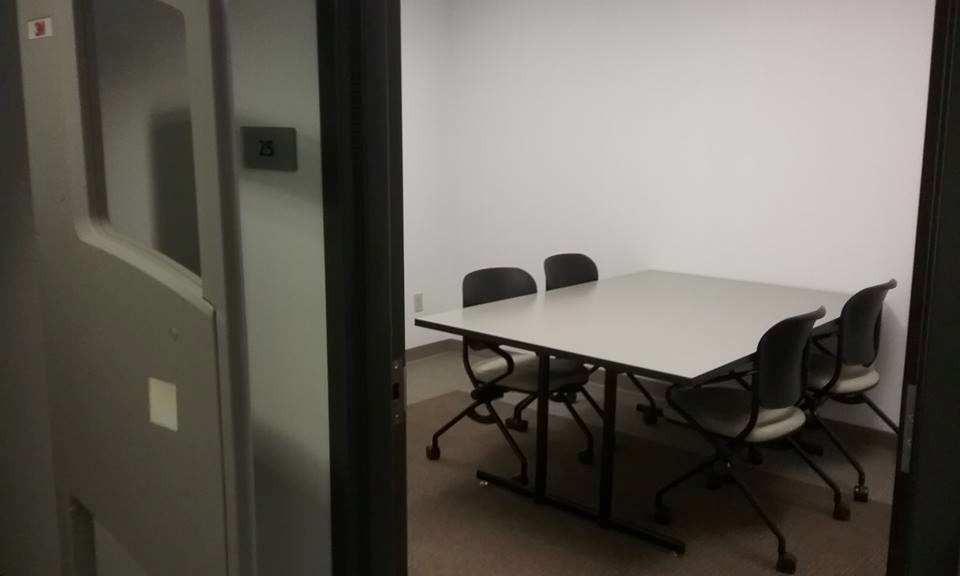 Please feel free to stop by Herrick to check out all of our rooms in person!