Currently on display in the Scholes Library Project Space
The Ripple Effect: A student curated show in the Scholes Project Space. Available through March 6th, during regular library hours. The show draws from the work created during Stephanie McMahon's Fall 2019 Water Based Media class.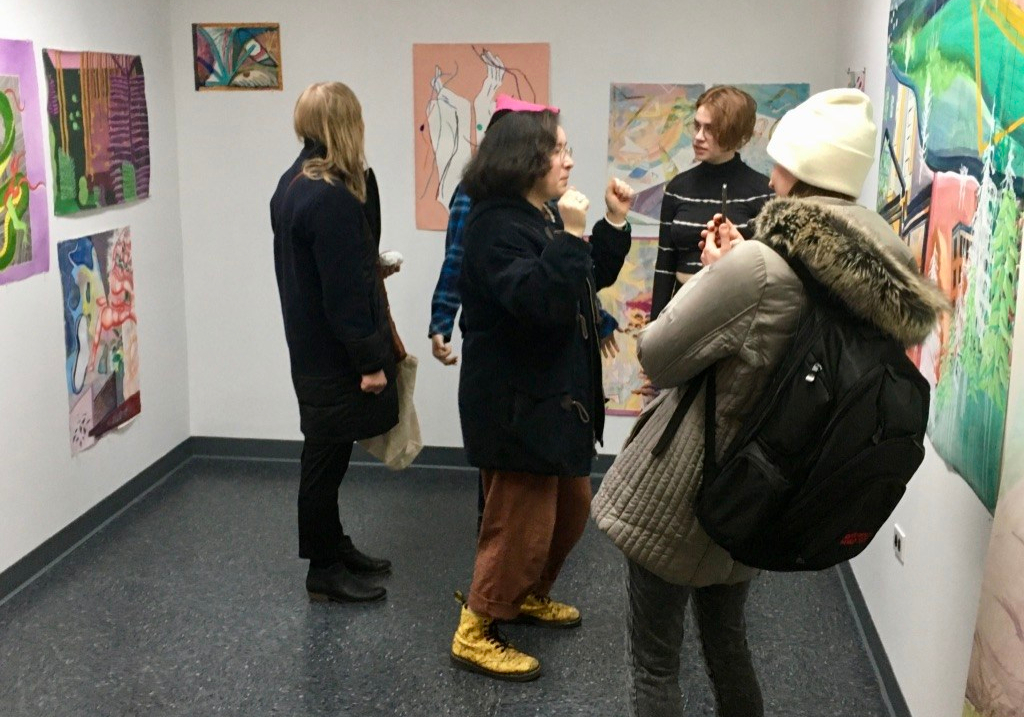 Artists include:
Lauren Boshart, Clare Stephenson, Brianna Wacenske, Jaclyn Doyle, Angela Childs, Carrie Dugan, Jessica Lake, Brigitte Denome, Cynthia Stasio, Tim Sears ,Ryn Sczudlo, and Paige Wetherwax.