Libraries

 are pleased to announce that Mechele Romanchock is the new 

Director

 

of

 

Libraries

.

The Alfred University 

In this role, Mechele will be responsible for managing the internal day-to-day operations of the University Libraries, working alongside Brian Sullivan,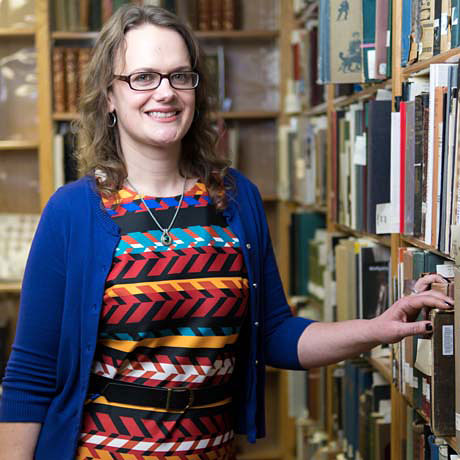 Dean of Libraries, to lead our talented and dedicated group of staff and librarians at Herrick and Scholes.
Mechele has served as the User Services Librarian at Scholes Library since 2016. Prior to that, she worked in a variety of academic, school, and public libraries, bringing a rich user experience, customer service, and leadership background to this position.
Mechele obtained an M.S. in Library Science from Clarion University in 2010, and is an Alfred alumna who earned a B.A. in Comparative Cultures in 2002.
Mechele will be sharing her time between our two libraries. She can be found either in Scholes 114 or Herrick 110, or contacted at romanchockm@alfred.edu.
Please join us in congratulating Mechele on her new role!