The New Front Desks Are Coming!
The vision board will become a reality on March 7th and 8th, 2019 as professional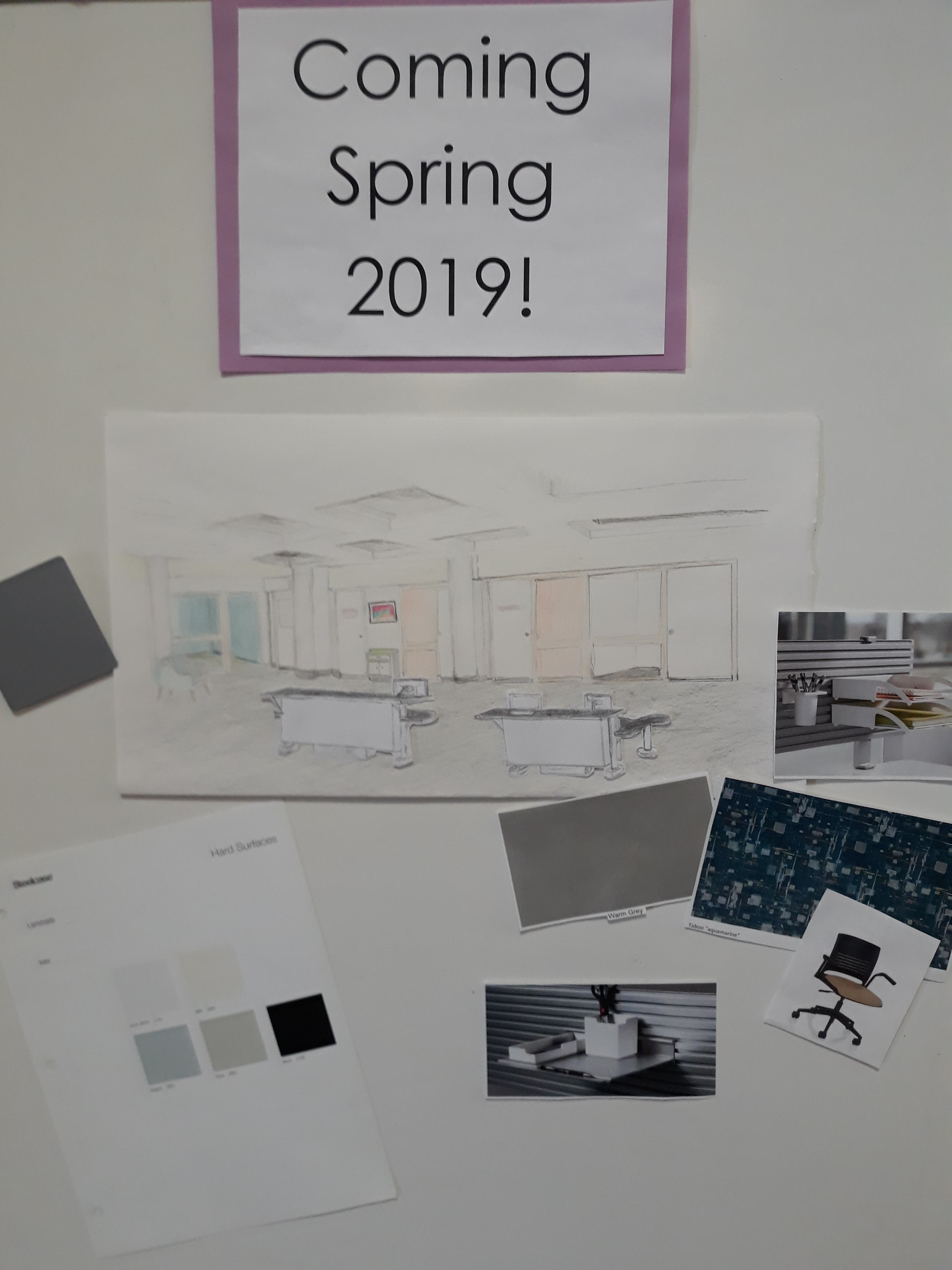 installers from Stevens Office Interiors of Syracuse, NY arrive to complete phase II of the Scholes Library entryway renovation project.
This project has been a collaboration between Alfred University Libraries, Jamie Babcock and the entire Facilities crew and the Procurement department.
The Scholes Library front desk will be temporarily relocated in the Commons area on the first floor.  The library will remain open during construction of the new desks, hours and service will not be affected.
Despite the temporary increase in activity and work noise on the first floor there will still be plenty of quiet spots in the library to study for midterms.
Come by and watch the progress!