Come on down to Scholes Library and check out our brand-new group study room!
Guest Blogger, Scholes Library Student Worker Haleigh Youll
Located on the 3rd floor (307), this room has plenty of tables and chairs and a rolling whiteboard making this room con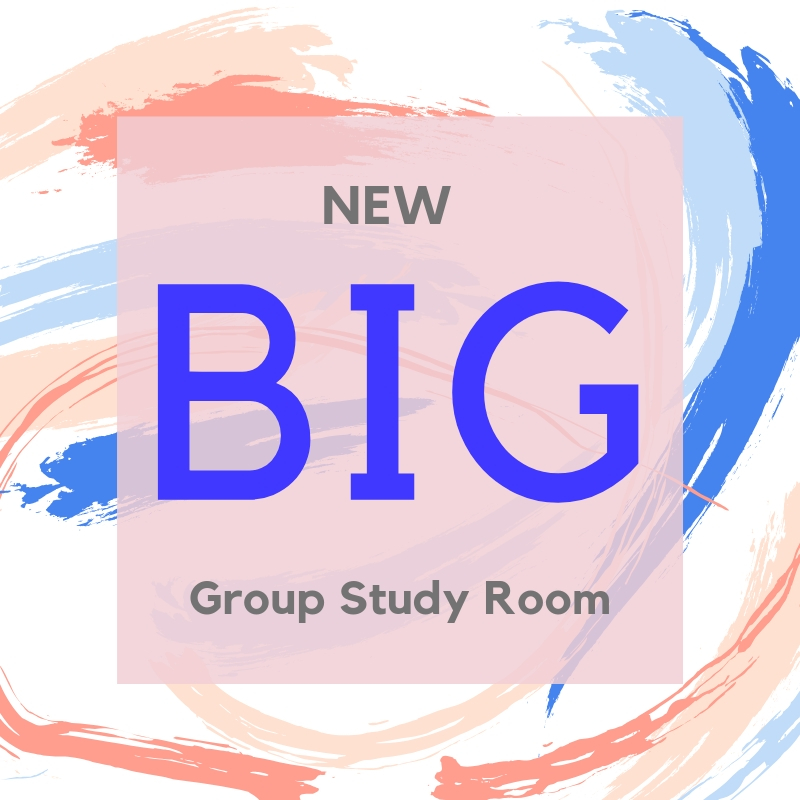 ducive for group collaboration or study sessions.  Another great feature of room 307 is that it can be reserved ahead of time.  Please contact one of the following people to make a room reservation:
Deborah Rollins rollinsd@alfred.edu
Mechele Romanchock  romanchockm@alfred.edu
John Hosford  hosford@alfred.edu
Rooms are reserved on a first come first serve basis.
This room is a perfect place to have group study sessions with all of your friends.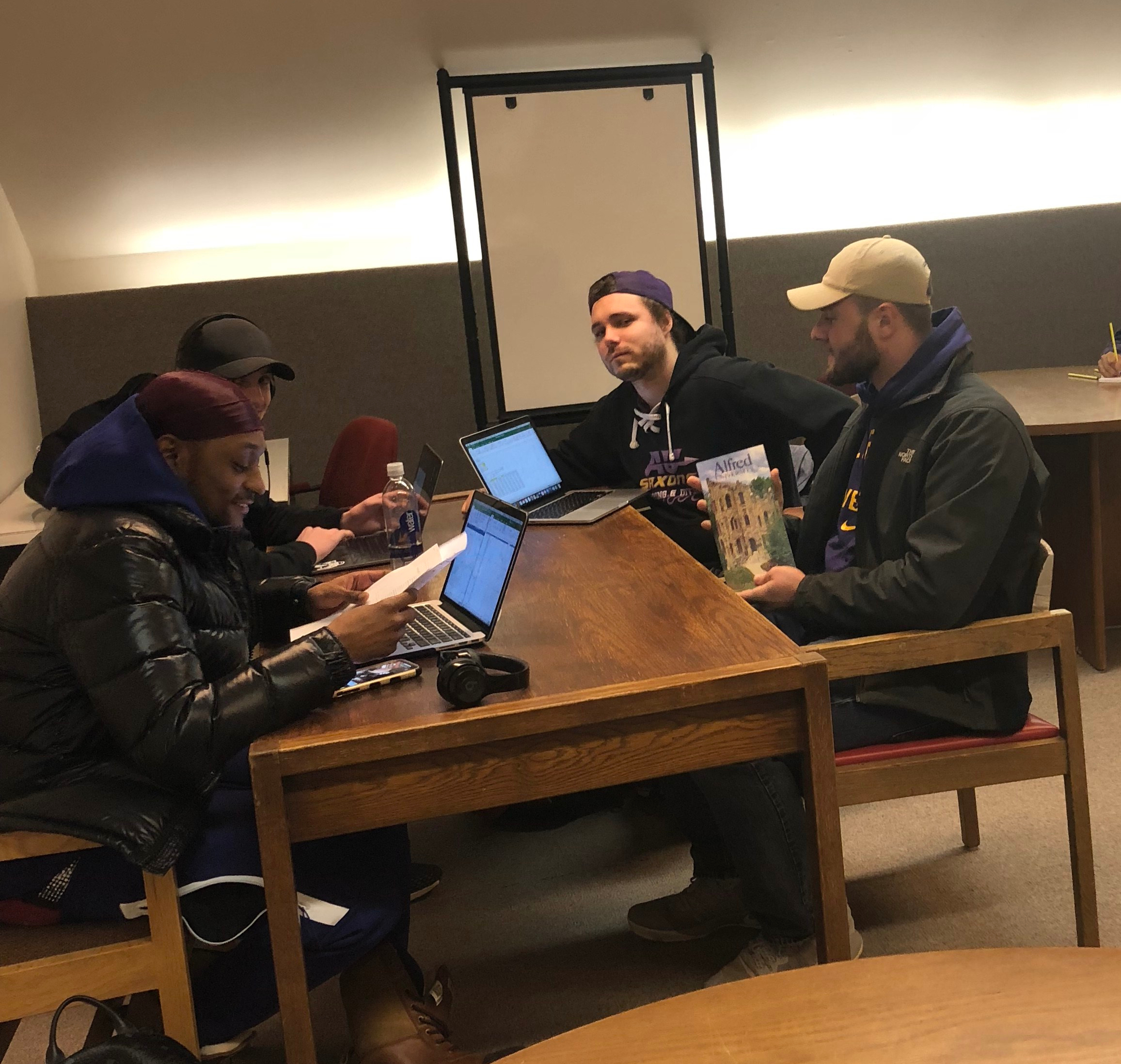 Photo: Haleigh Youll

It can also be reserved for club events, like this recent Society of Women Engineers (SWE) Study session.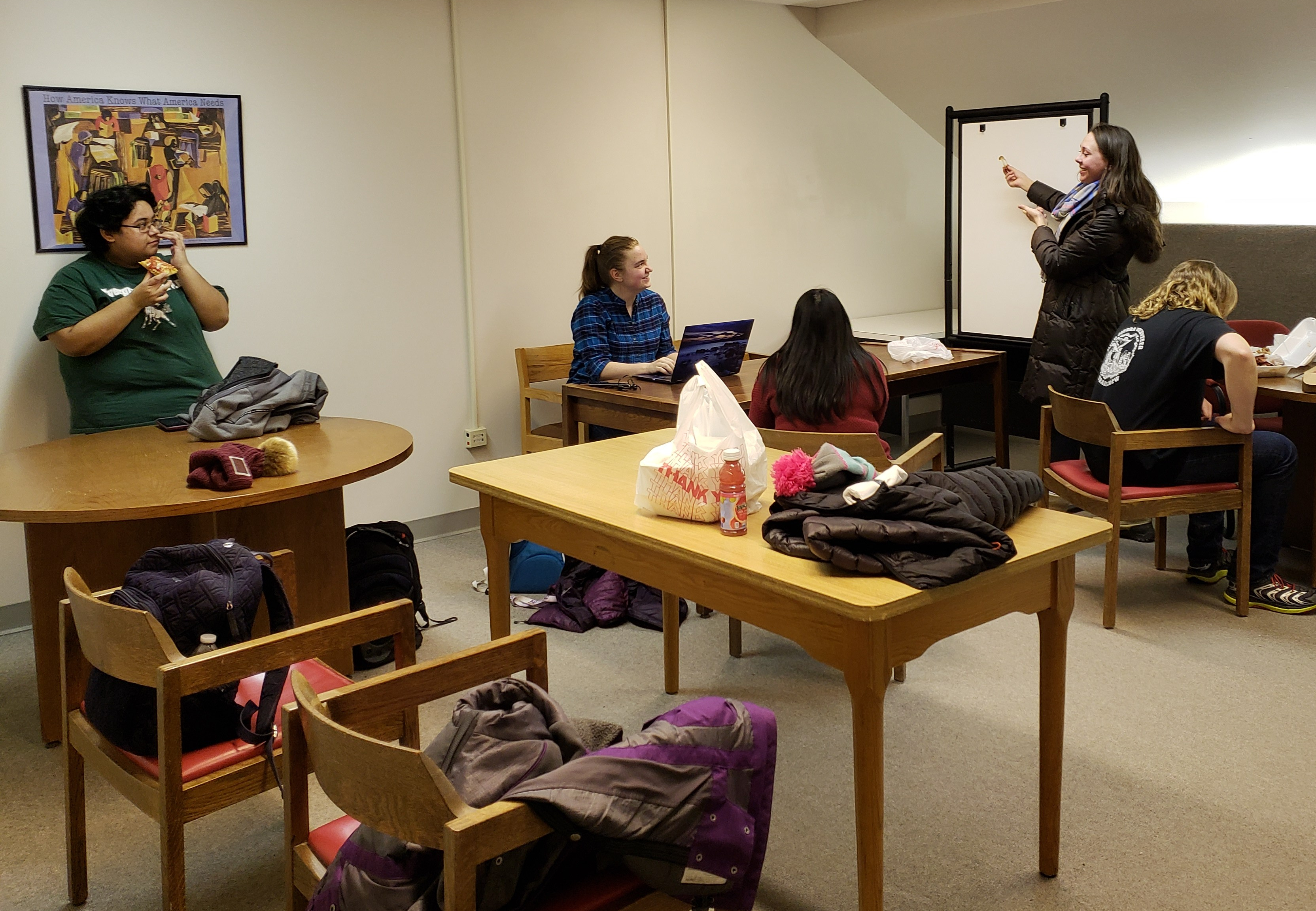 Photo Credit: Ashlee Wilmier
Room availability can be found here.