Looking for a book or article that the library doesn't have?  What if we told you that you could still borrow that book or article?  With interlibrary loan (ILL), you can do just that! The interlibrary loan system allows students the ability to expand their research past the limits of their local library. Over 10,000 libraries, across 56 countries are involved in ILL!
Here's how it works:  A student is searching for a certain material, but the library doesn't have it.  Through interlibrary loan the ILL manager reaches out to other libraries and requests to borrow the materials the student needs.  A requested library will then mail or scan that material to the library that needs it.  It's that simple!
To start using ILL you will access https://alfred.illiad.oclc.org/illiad/YAH/logon.html on either the Herrick Library homepage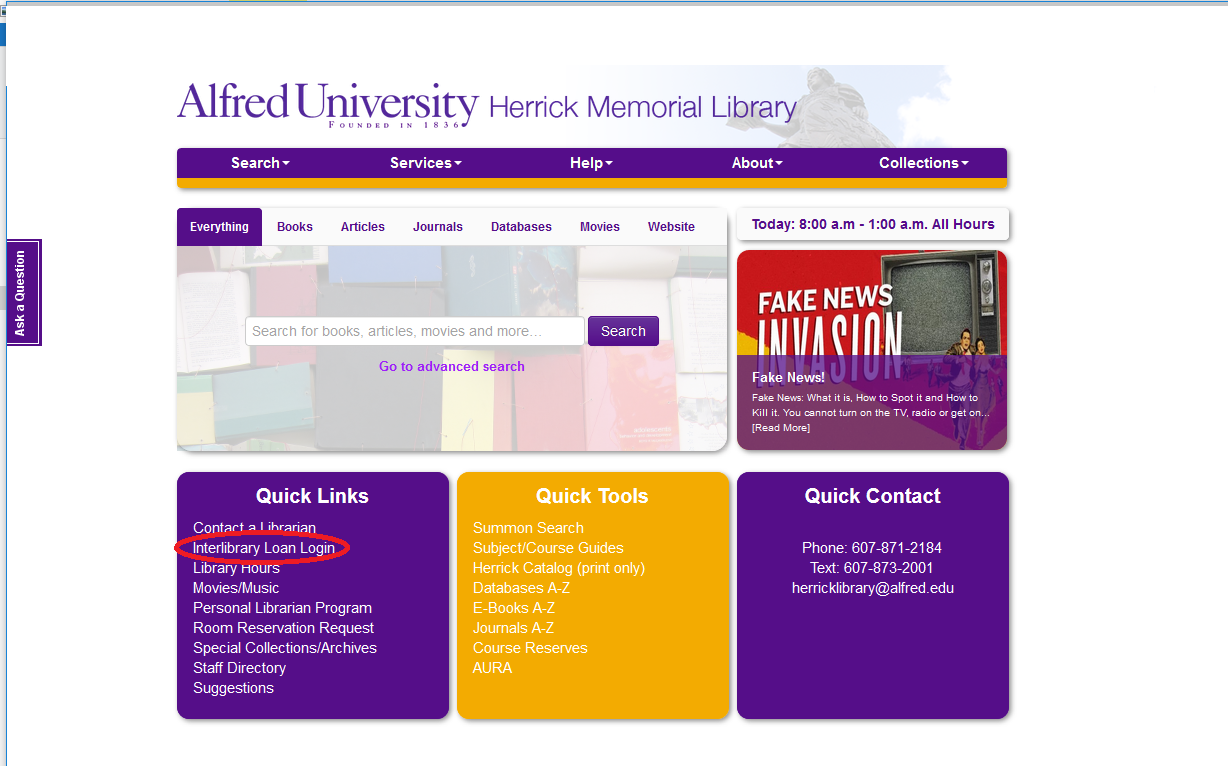 or Scholes Library homepage.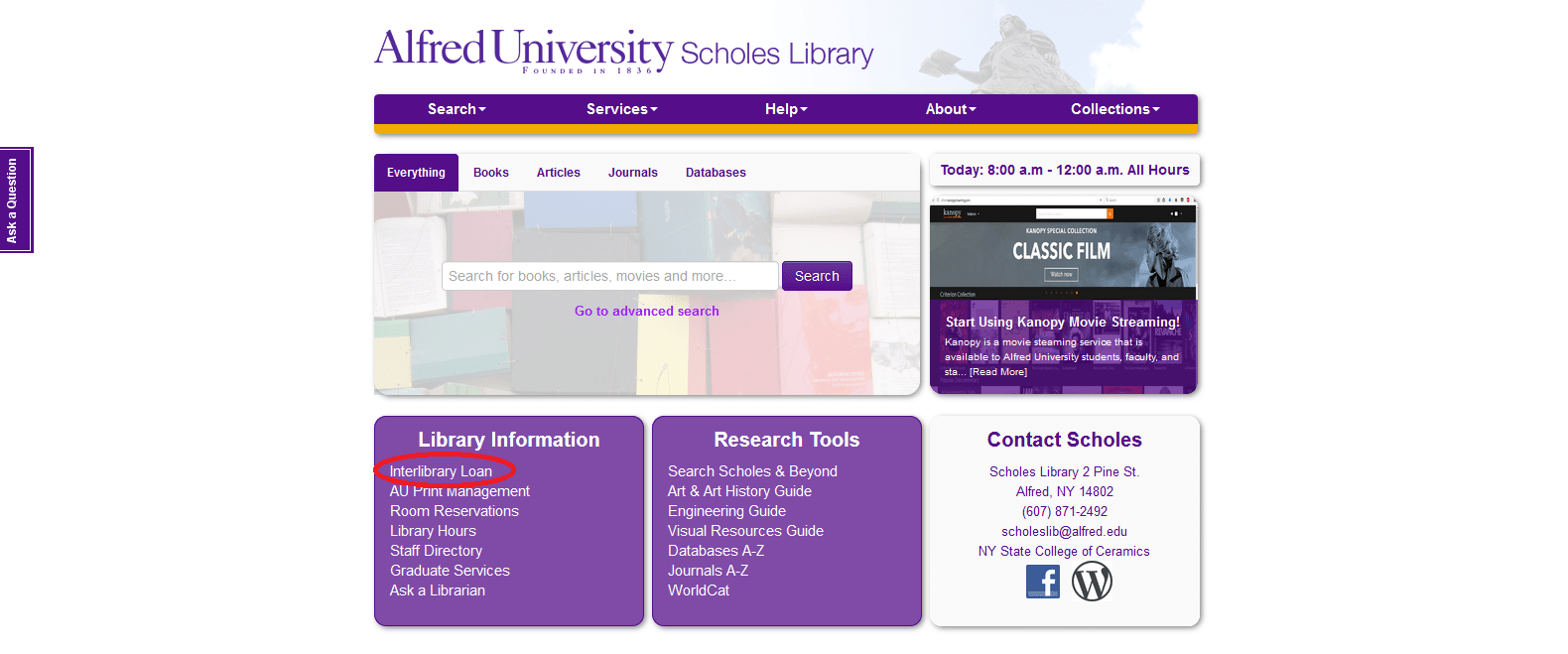 You will use your Alfred University username and password to login. The first time you log in, you must complete the registration form. Please note that textbooks generally cannot be borrowed through the ILL.  The average time you can keep the material is around 3 weeks. However, you can renew the material through the ILLiad website. So next time you're worried that the library doesn't have what you're looking for, just remember about the interlibrary loan system!
Patty Barber and Amanda Criss are our interlibrary loan staff at Scholes and Herrick Libraries. Amanda Criss, who manages ILL at Herrick Library had this to say, " AU is a wonderful community! I enjoy working at the Herrick Library! My job is very rewarding because I get to help people. I strive toward providing the best service I can for our library patrons. If you have any other questions, please let me know." Both Patty and Amanda would be happy to help any and all who have questions concerning ILL.
For any additional questions, please see the FAQ provided in the interlibrary loan link on both the Herrick and Scholes home pages or stop by either library and speak with Amanda Criss at Herrick or Patty Barber at Scholes.