An exhibit in the entryway of Herrick Library focuses on race and identity in American as viewed through fiction.
The following books are included. Any of them can be checked out at the library's front desk: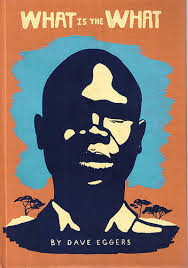 Blasphemy, Sherman Alexie
How the Garcia Girls Lost Their Accent, Julia Alvarez
What is the What, Dave Eggers
Bronx Masquerade, Nikki Grimes
Welcome to Braggsville,  T. Geronimo Johnson
Girl in Translation, Jean Kwok
An Intimation of Things Distant: The Collected Fiction of Nella Larsen, Nella Larsen
The Namesake, Jhumpa Lhari
Song of Solomon, Toni Morrison
Beloved, Toni Morrison
Boy, Snow, Bird, Helen Oyeyemi
Mexican White Boy, Matt de la Pena
More Happy Than Not, Adam Silvera
On Beauty, Zadie Smith
The Burgess Boys, Elizabeth Strout
Herrick Library welcomes recommendations for library acquisitions. If you would like to suggest a specific book, please use our suggestion form.