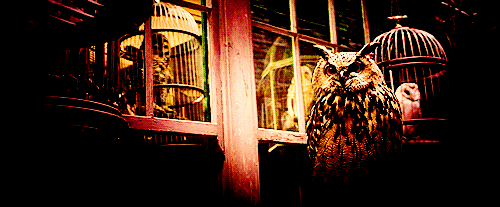 Come see live owls from Hawk Creek Wildlife Center this Thursday, September 24th, from 7:30 to 8 pm in Nevins Theater!
The wildlife experts at Hawk Creek are traveling to our campus to present their "Harry Potter's Owls" program, featuring three live owls as well as a snake (Nagini needs some representation, too!). Come to this Care of Magical Creatures demonstration to see them in person and learn about the lore and legend of owls–and how it stacks up against the feathery reality.
At 30 minutes, this event is shorter than our Hogwarts U. lectures, so be sure to show up on time so you don't miss it! Many thanks to the Pre-Vet Club for working with us and making it possible to bring this event to campus, as well as the Student Affairs office for assisting with funding via the Student Life Enhancement Fund.
OWLS!