Gourmet cupcakes, delectable cheesecake, freshly baked cookies, and tasty treats. These were the delicious desserts that were served last week as the Personal Librarians Program kicked off the fall semester with an informal meet-and-greet gathering in the Book End Lounge. The event provided an excellent opportunity for each of our AU librarians participating in the program to introduce themselves to first year students and for our librarians to get to know their students, as well.
Thank you to all who attended; you made the event a fantastic and memorable one!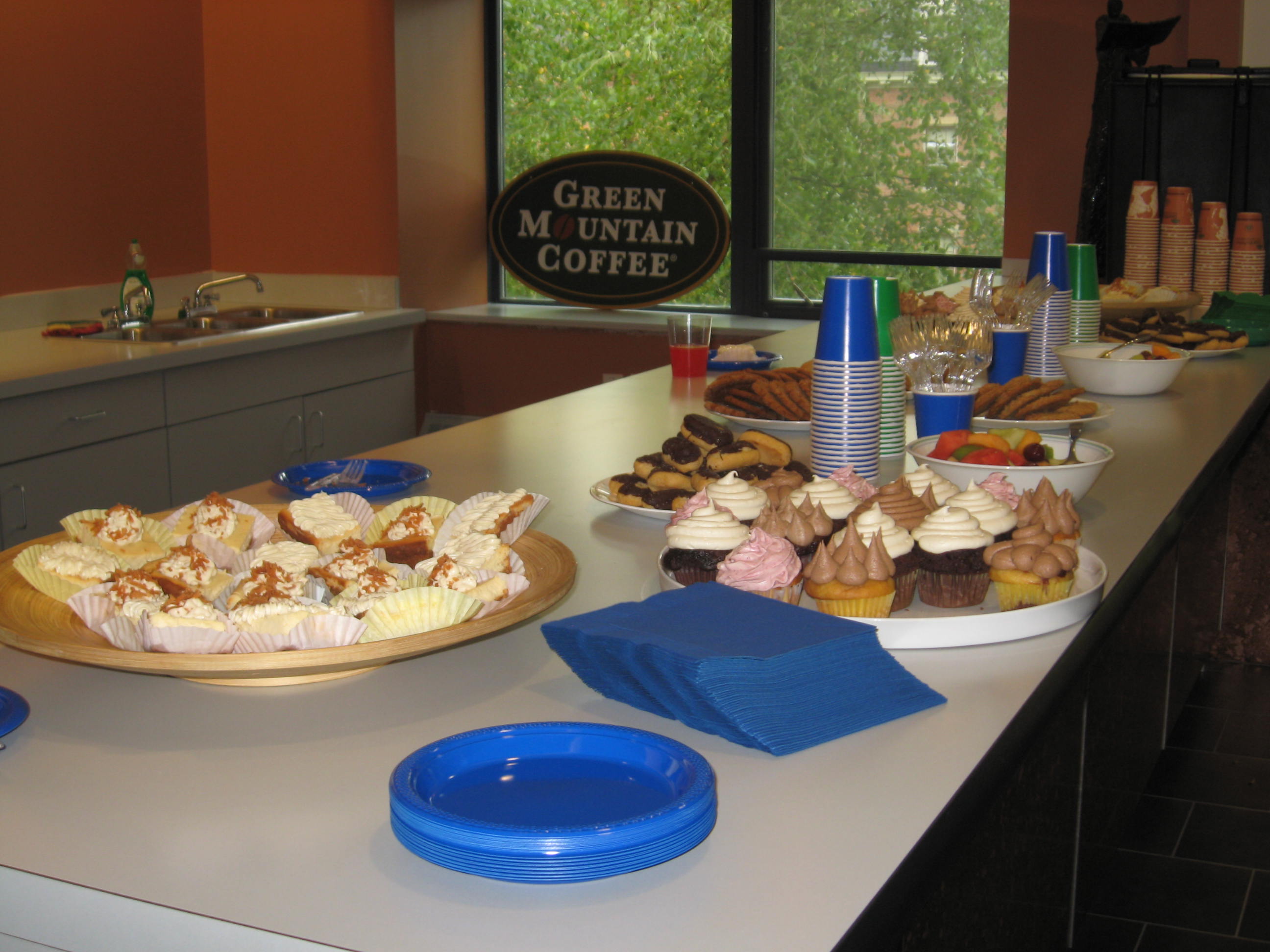 Dessert buffet, Book End Cafe, Herrick Library.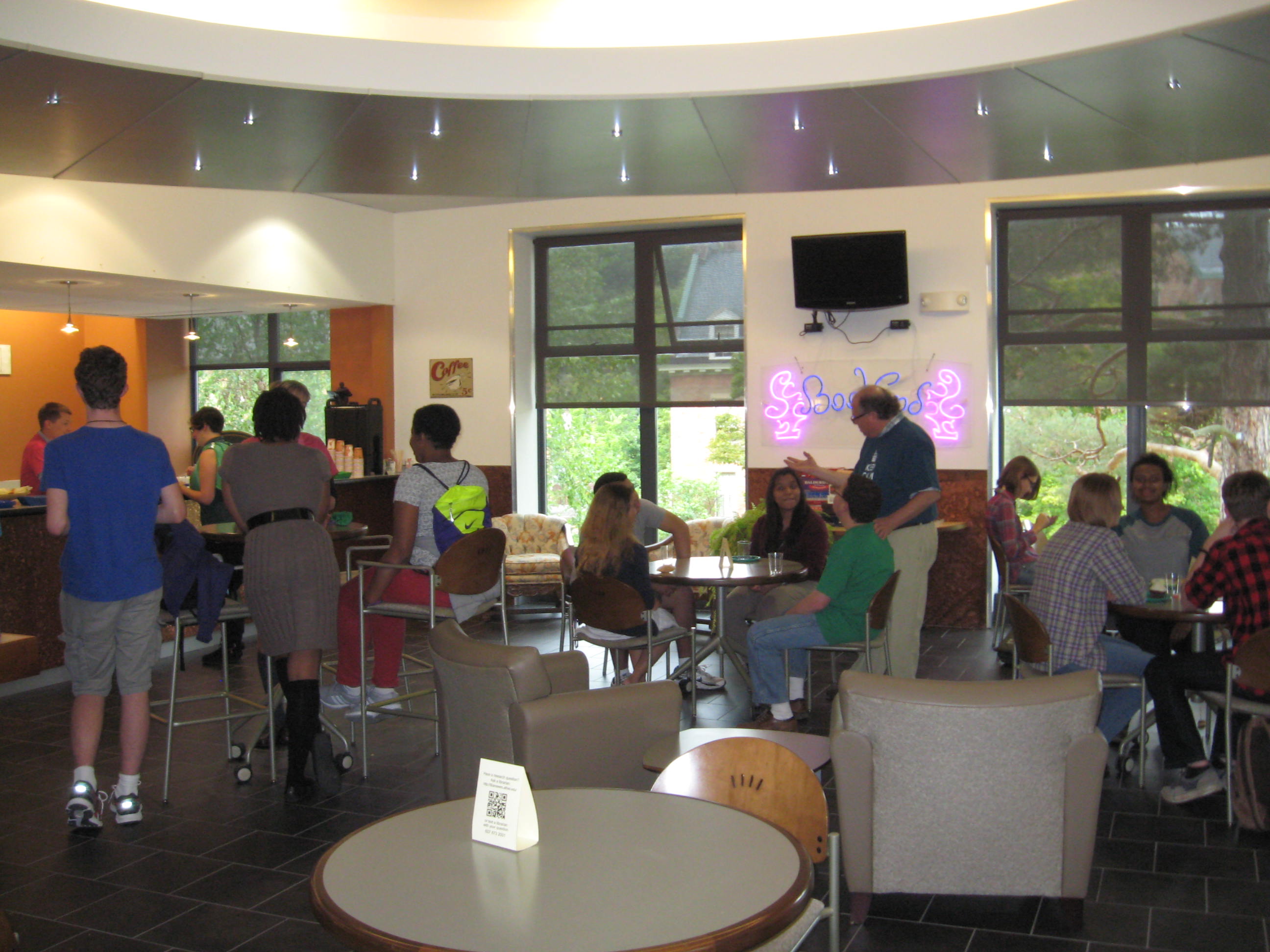 Students and librarians engage in conversation in the Book End Lounge.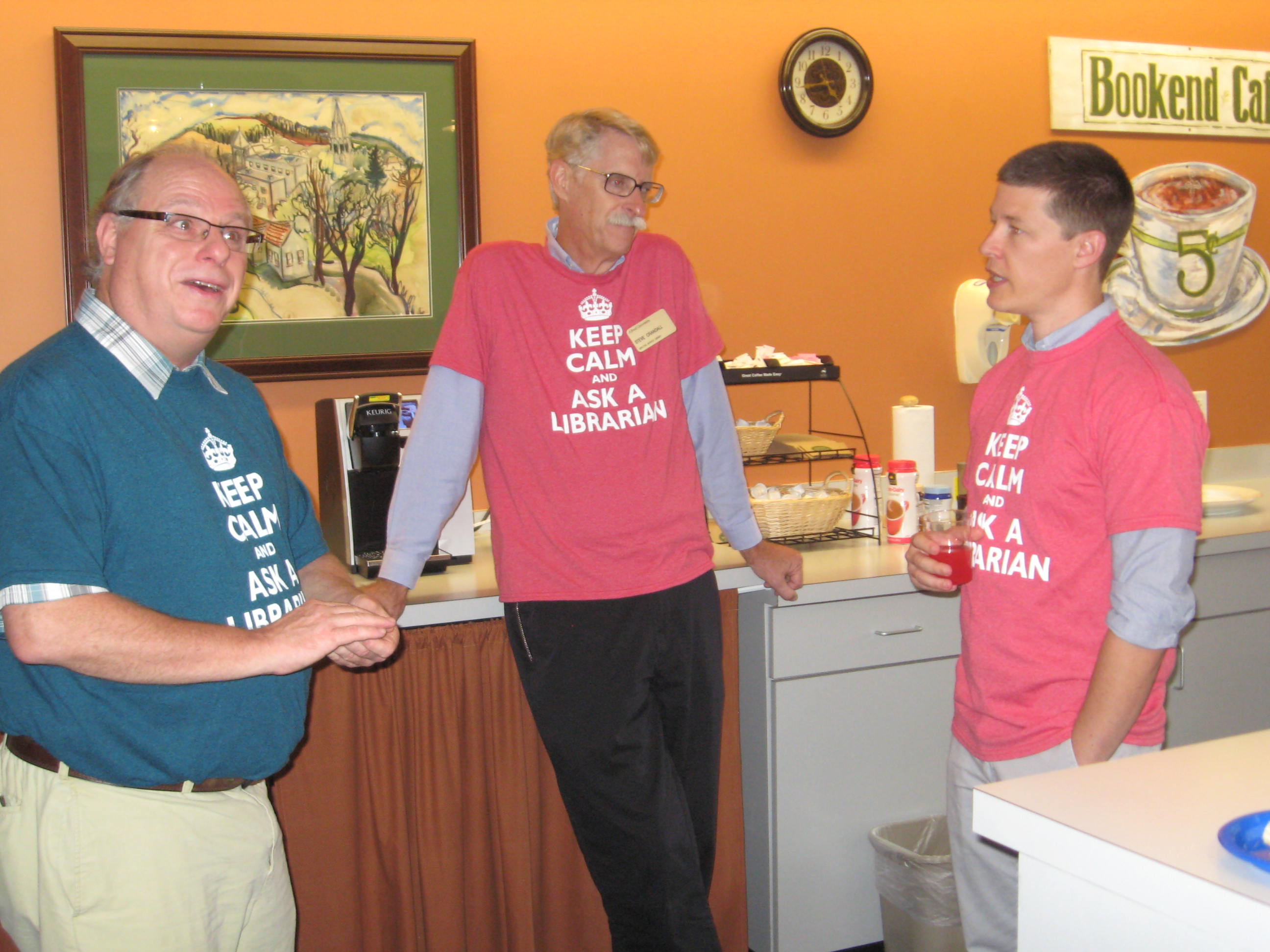 Mark Smith, Stephen Crandall, and Trevor Riley remind everyone to "Keep Calm and Ask a Librarian" by sporting their awesome new t-shirts!
Mark Smith, left, is the Director of Scholes Library; Stephen Crandall, center, is the Library Director and Collection Management Coordinator at Herrick Library; Trevor Riley, right, is the Engineering and Emerging Technologies Librarian at Scholes Library.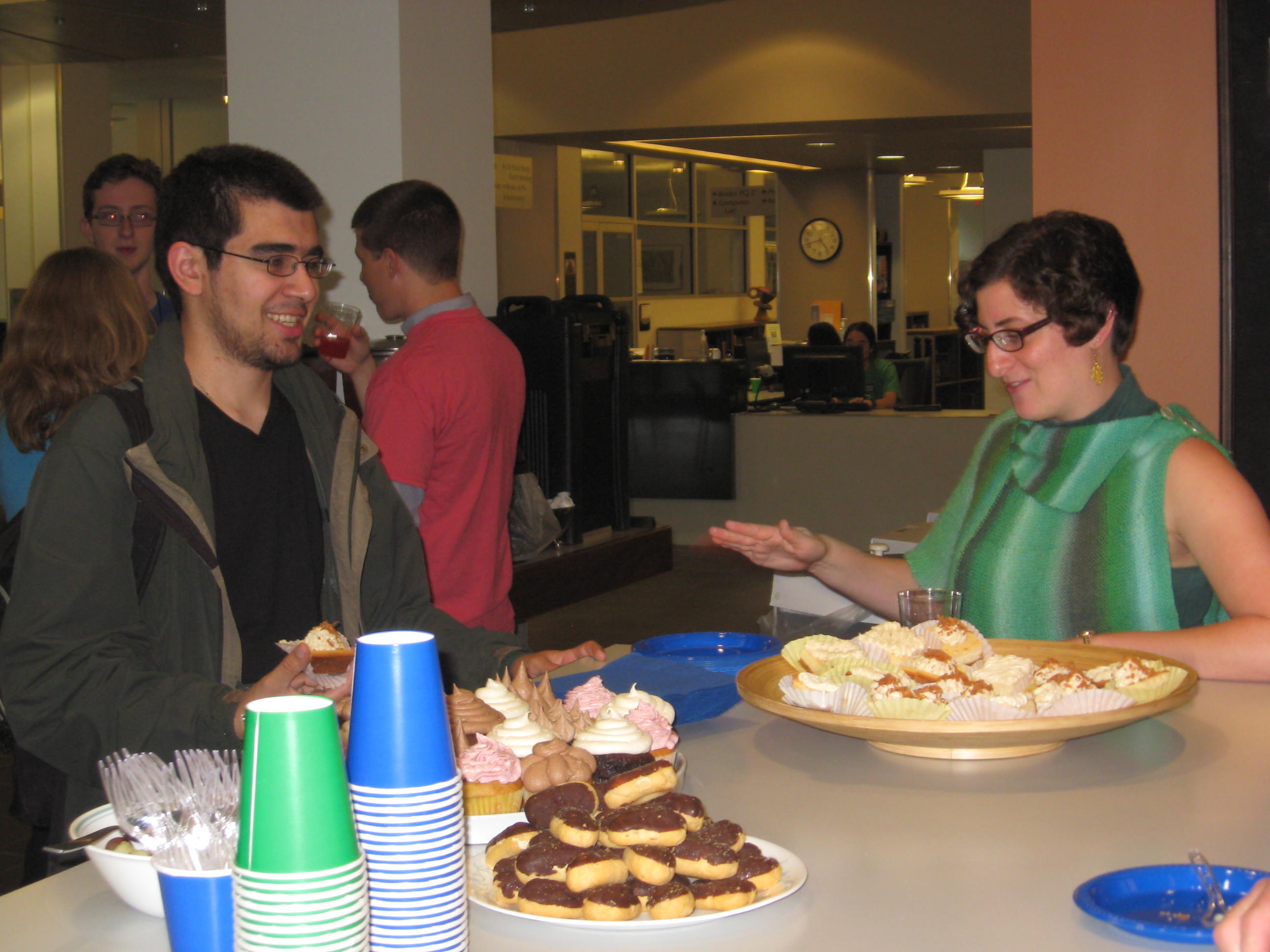 Eva Sclippa, right, is the Art Librarian and Instruction Coordinator at Scholes.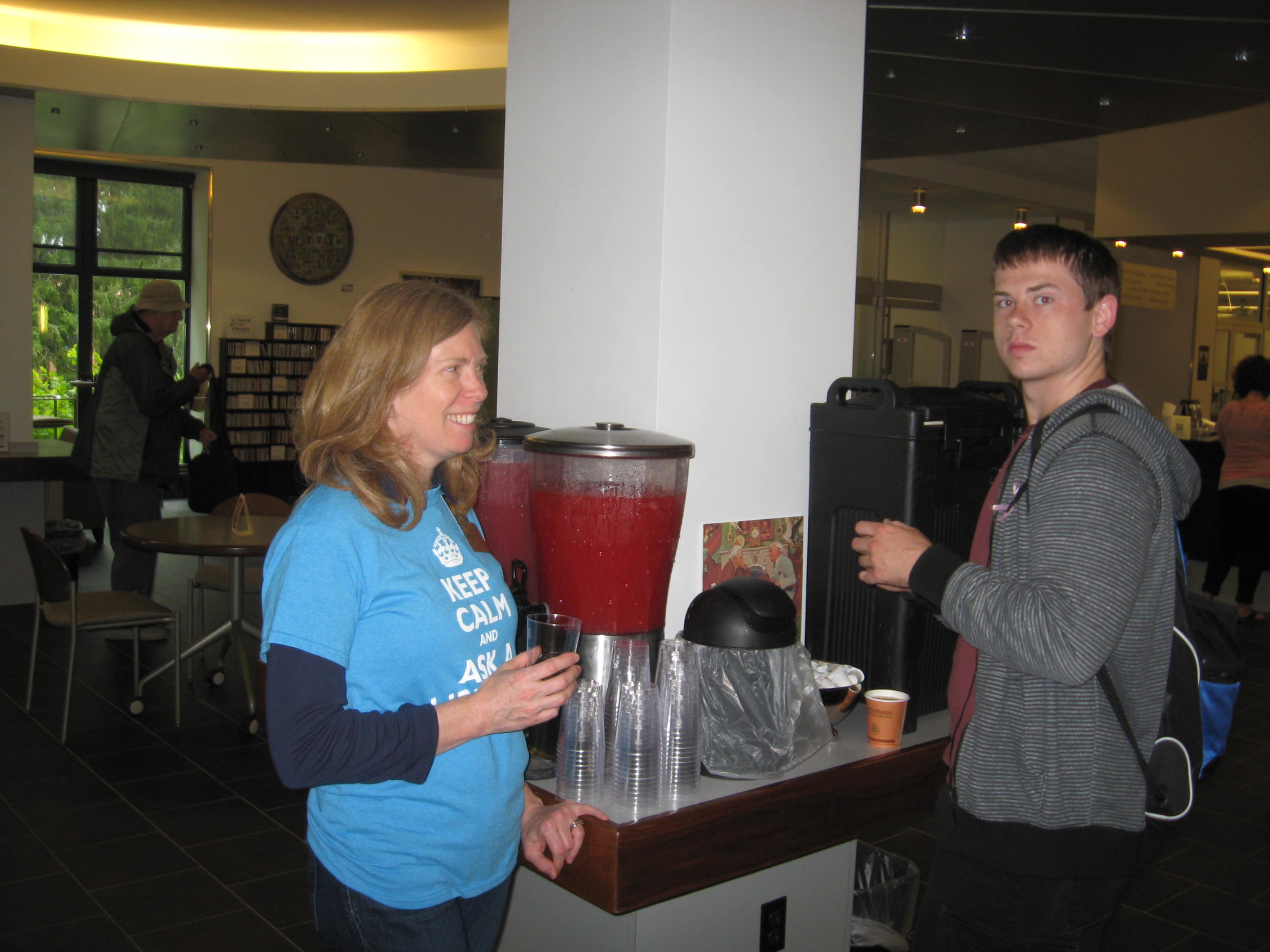 Ellen Bahr, left, is the Information Systems Librarian and Interlibrary Loan Coordinator at Herrick.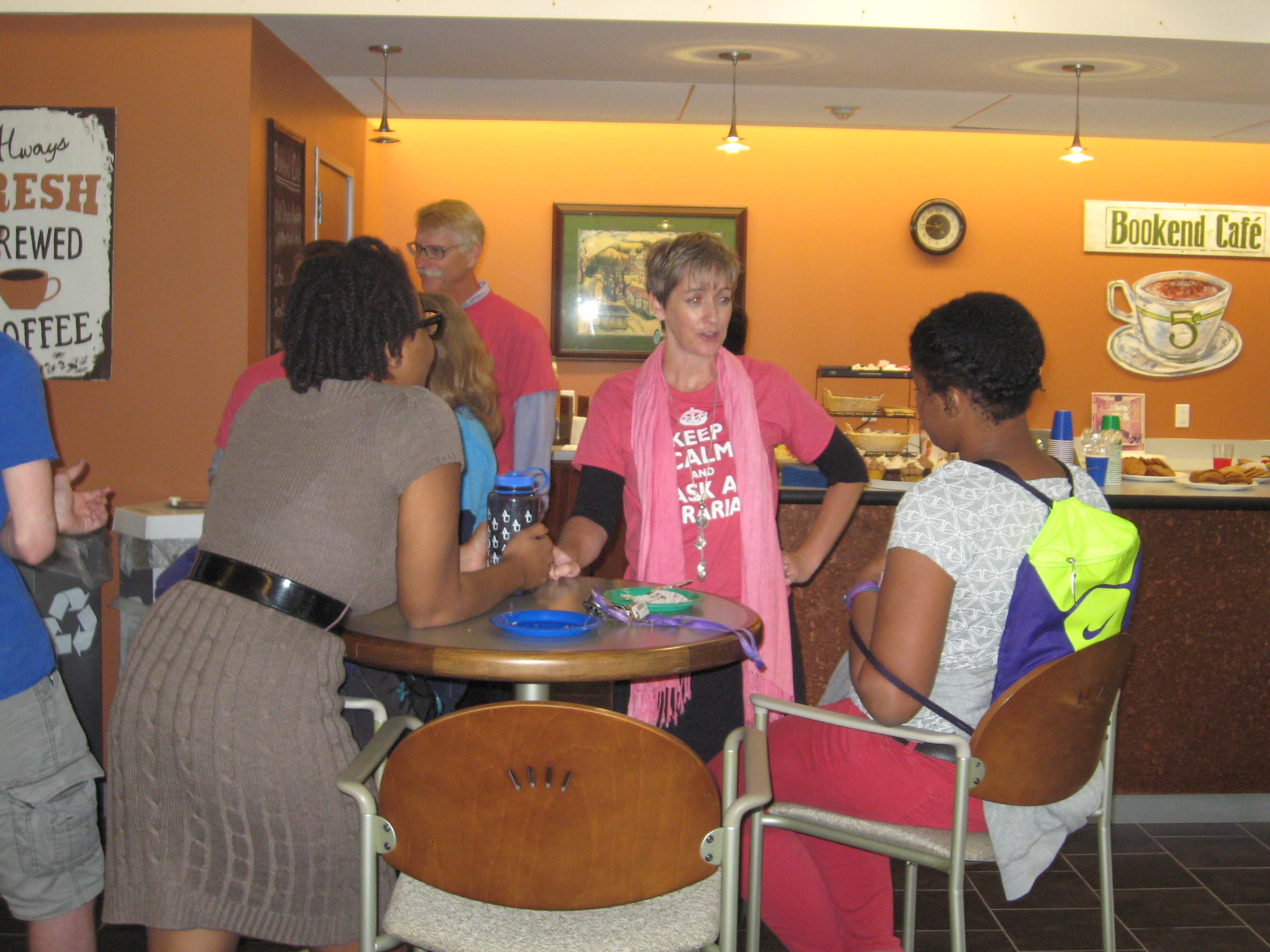 Laurie McFadden, center, is the University Archivist, Librarian, and Special Collections and Cataloging Coordinator at Herrick.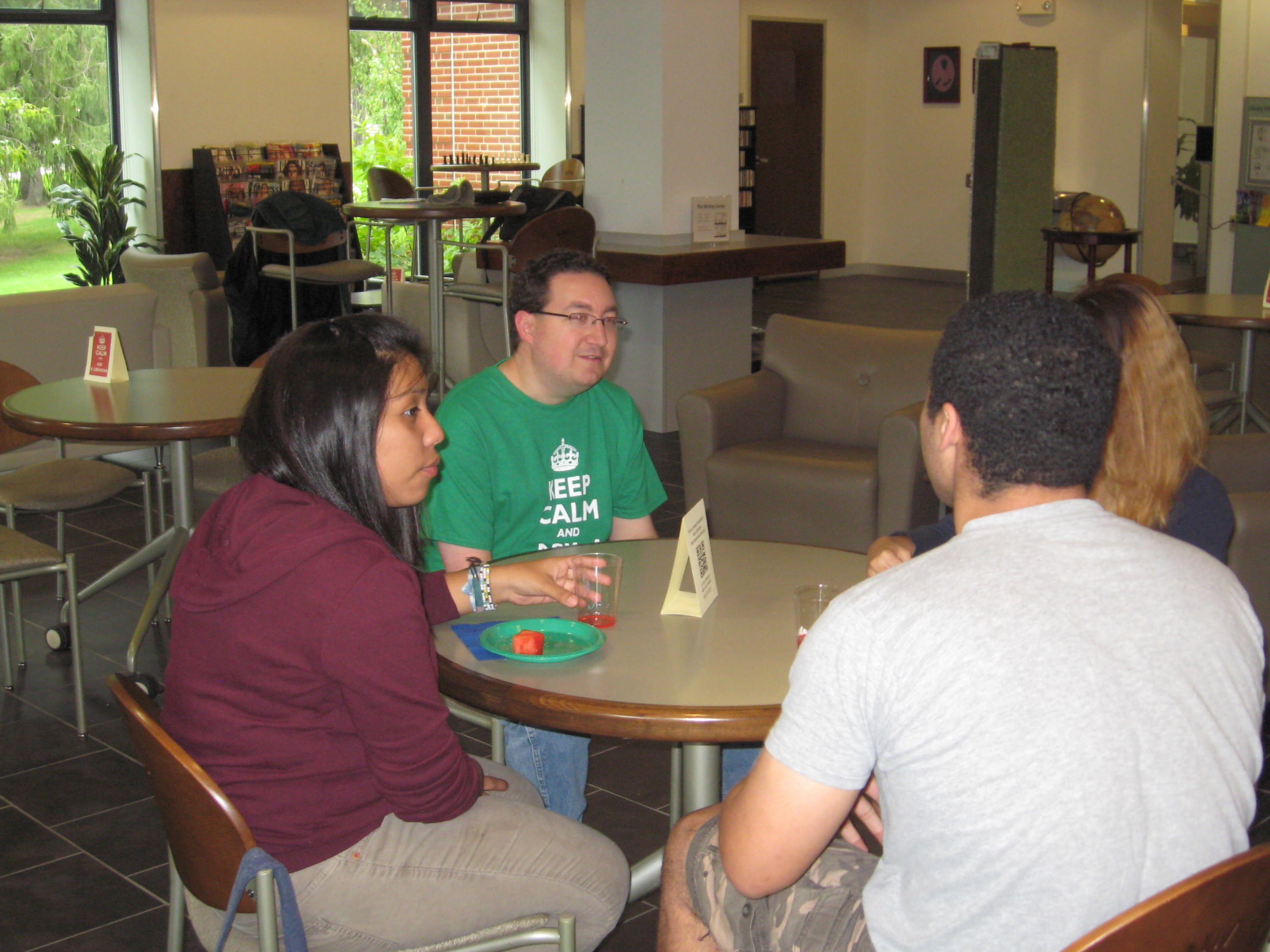 Brian Sullivan, middle, is the Instructional Librarian and Access Services Coordinator at Herrick.