Herrick and Scholes Libraries are here to support the campus with remote services and limited onsite services under COVID safety protocols.
See the Herrick and Scholes Library websites for current hours.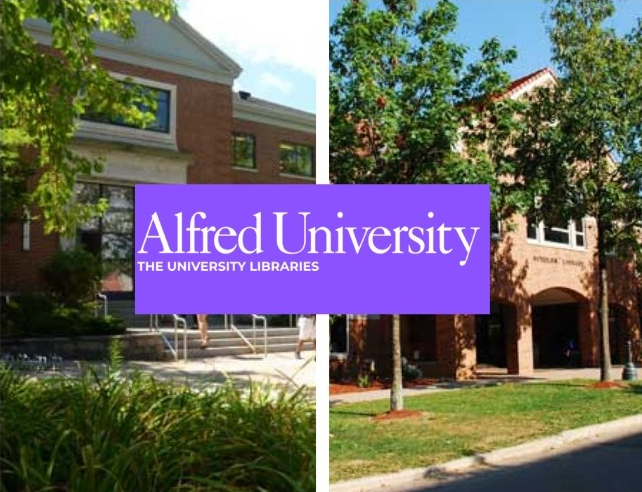 What's Available?
-Library books and media are circulated through contactless pick up via a request system. Requests can be picked up at either Herrick or Scholes Library. Instructions can be found under the "Request Materials for Pickup" tab found through this link.

-PCs, printers, and scanners are available in both libraries to current AU students, faculty, and staff. The set up includes reduced seating capacity to support distancing.

-Article databases, Kanopy, and ebooks.

-Interlibrary Loan.

-Research assistance with Librarians and Archivists by video conferencing such as Zoom, or email. To check the availability of in-person appointments please contact a Librarian or Archivist directly, or contact libraries@alfred.edu.

-Library Instruction for classes.

-Study rooms can be reserved by commuters and other students who need a dedicated space to participate in online classes. Reservable space is limited. For more information, email: libraries@alfred.edu.


What's Not Available?
-Shelf browsing materials in the stacks.
-Study rooms and conference rooms for groups.
-24-hour study rooms.
-Reserve Books (email libraries@alfred.edu and we will assist you via scanning or other alternatives).
-Shareable items like headphones, laptops, chargers, and markers.
Questions? Email libraries@alfred.edu
Link: https://libguides.alfred.edu/COVID