The week of September 30-October 5 we had a change of gears with our EMF AIR Cal Fish. Cal worked on a number of projects simultaneously, including his collaboration, with Kyle Marshall Choreography + Company who were also at Alfred for The Marlin Miller Dance Residency Program. Cal further developed live electronics that trigger sounds that are controlled by body motion, for this and other developing projects.
In the IEA studio Cal did numerous recordings that featured live-performance for camera, as well as a catalog of recordings he had brought with him. In these recordings Fish used the ATEM video mixer, mixer effects and other real-time video processing software. Cal left with the IEA archive an impressive fifty-six titled recordings. For his final project of the week, Cal installed his interactive sound installation, Pre York River Sounds (Iteration 2) in the lobby of Harder Hall. The Alfred community physically engaged the piece by carrying buckets with speakers in them activating the electronics, sculpture-space and catalog of interviews and recordings embedded in the installation.
Cal Fish has been making artwork in New York for their whole life, performs frequently in DIY art spaces around the country and abroad since 2013. Cal studied sound and studio art at Bard College and works in a large blend of mediums including sound, soft sculpture, interactive installation, analog video, drawing, and movement. Recent projects have often used found and recycled materials, experimental scores, sonic/material archiving practices, and collaboration to make audible connections between ecologies, public spaces, and empathies, seeking to provide platforms for critical play.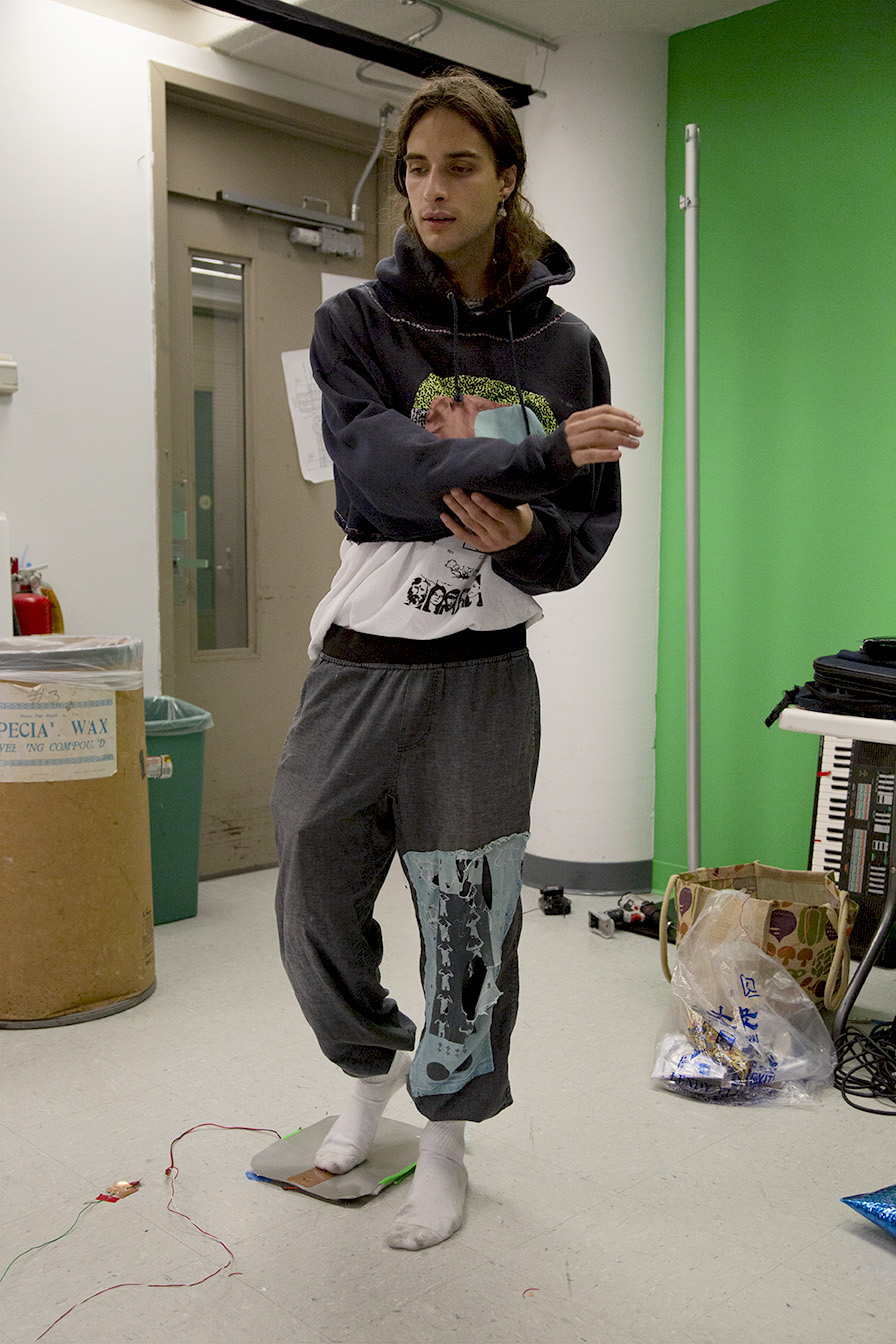 Cal Fish in the IEA studio developing live electronics for sound/movement performance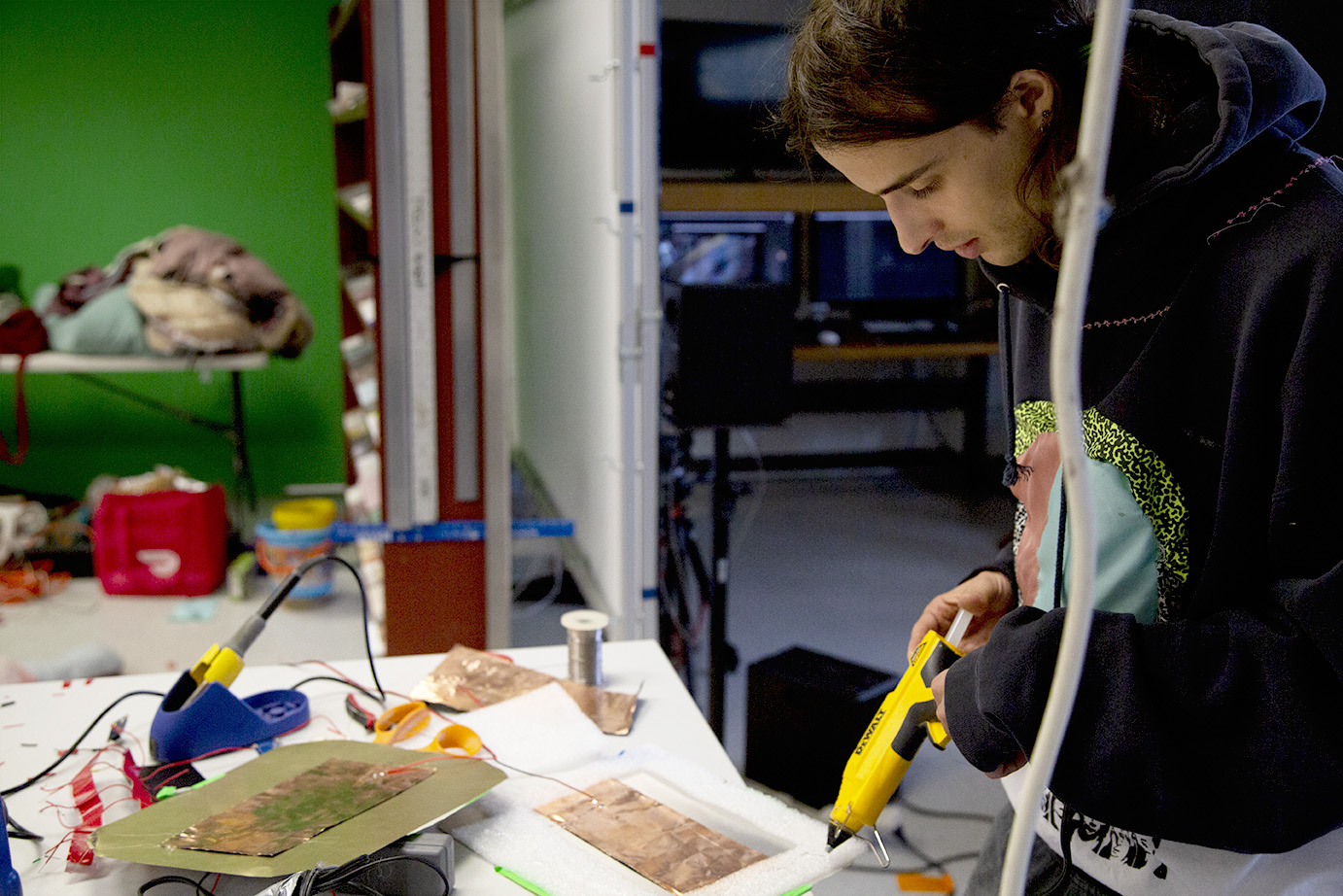 Cal Fish in the IEA studio developing live electronics for sound/movement performance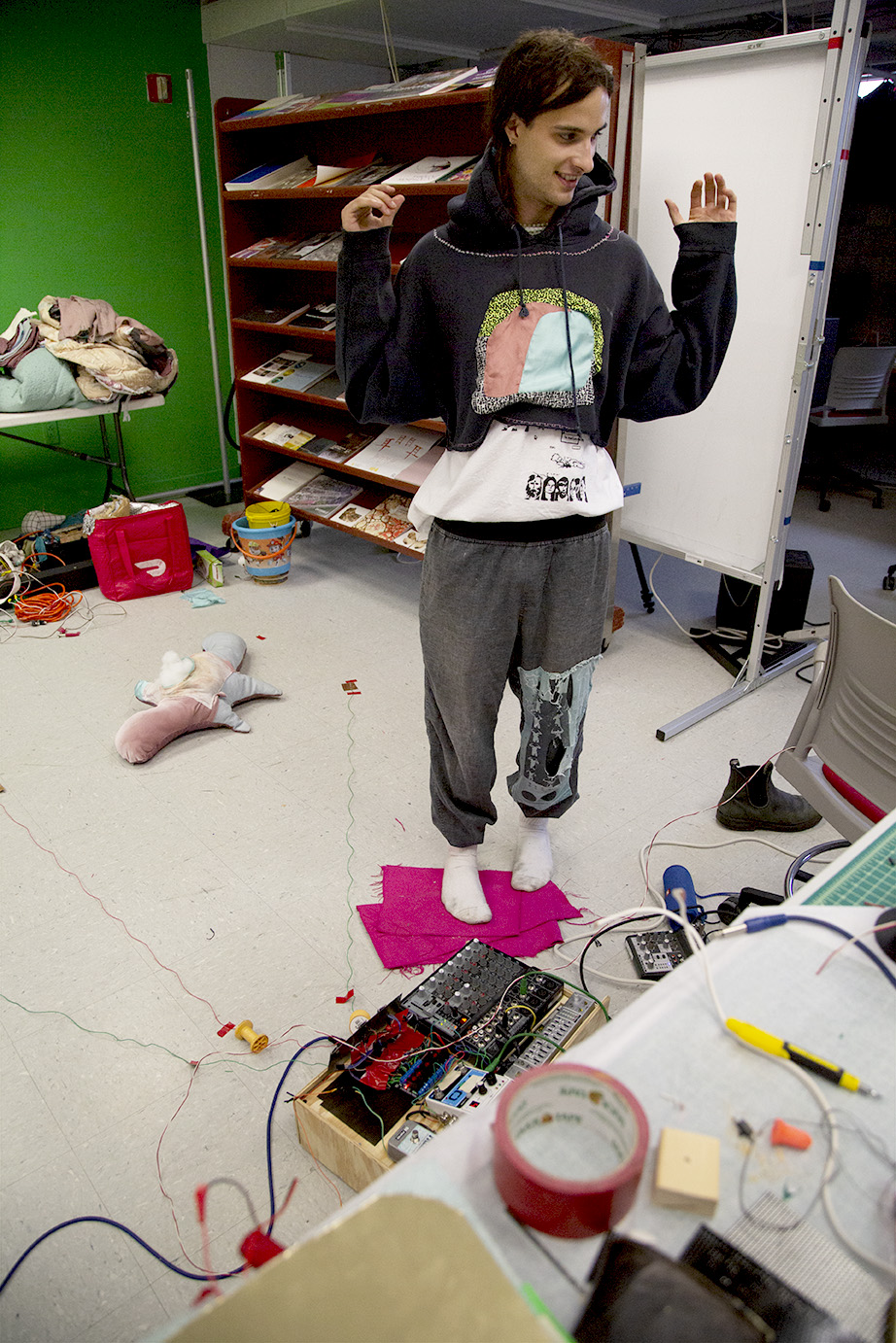 Cal Fish in the IEA studio testing live electronics for sound/movement performance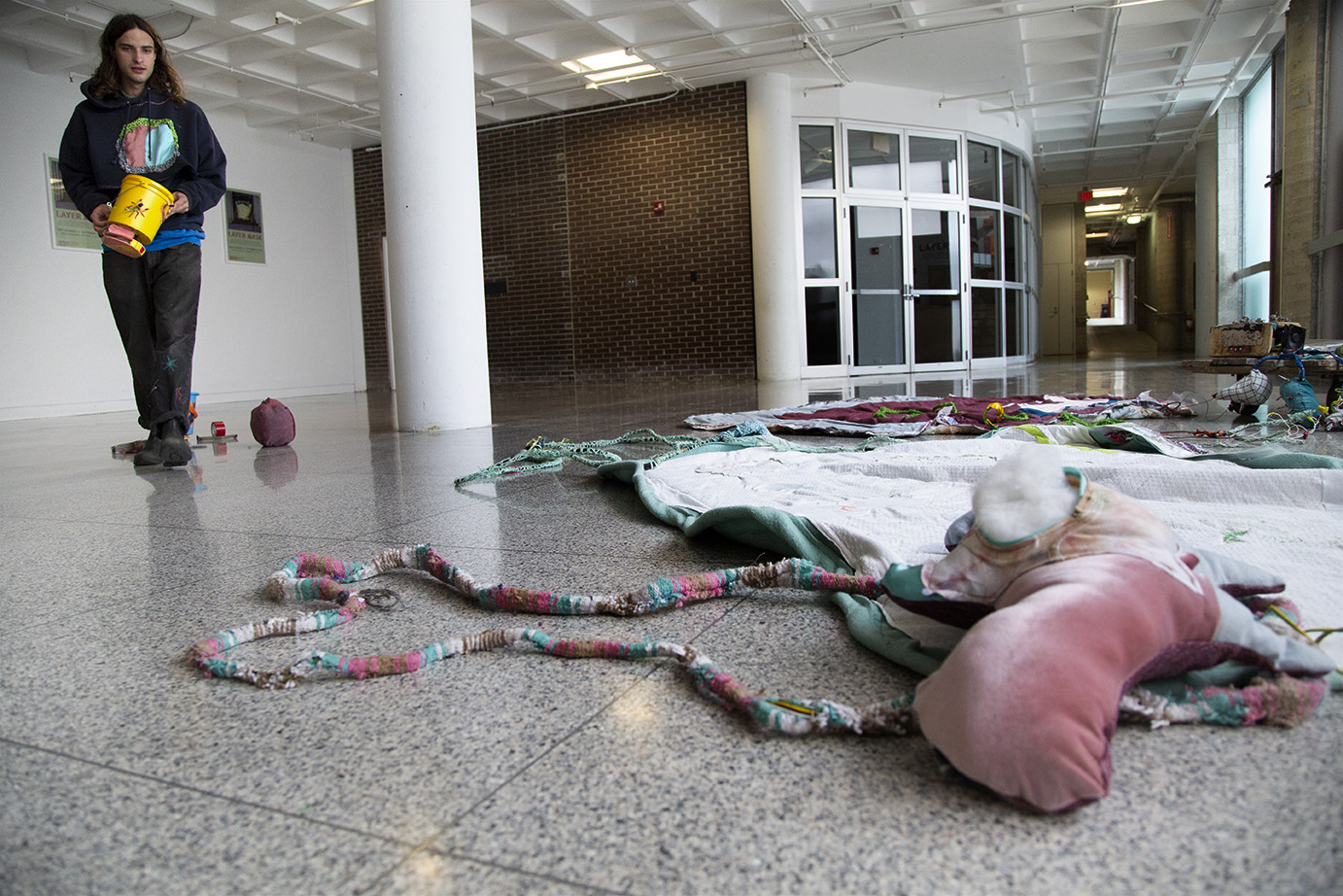 Cal Fish installing "Pre York River Sounds (Iteration 2)" in Harder Hall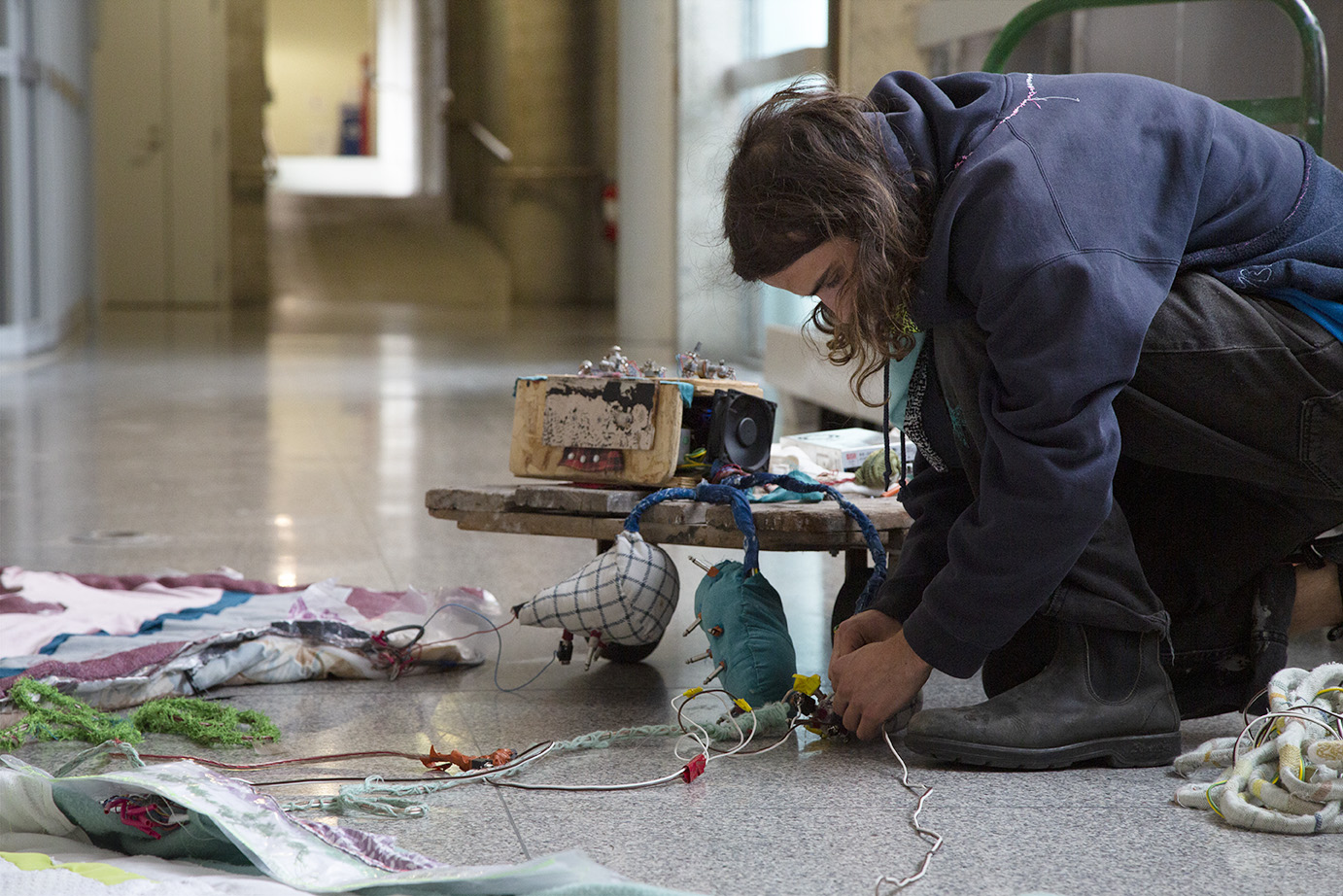 Cal Fish installing "Pre York River Sounds (Iteration 2)" in Harder Hall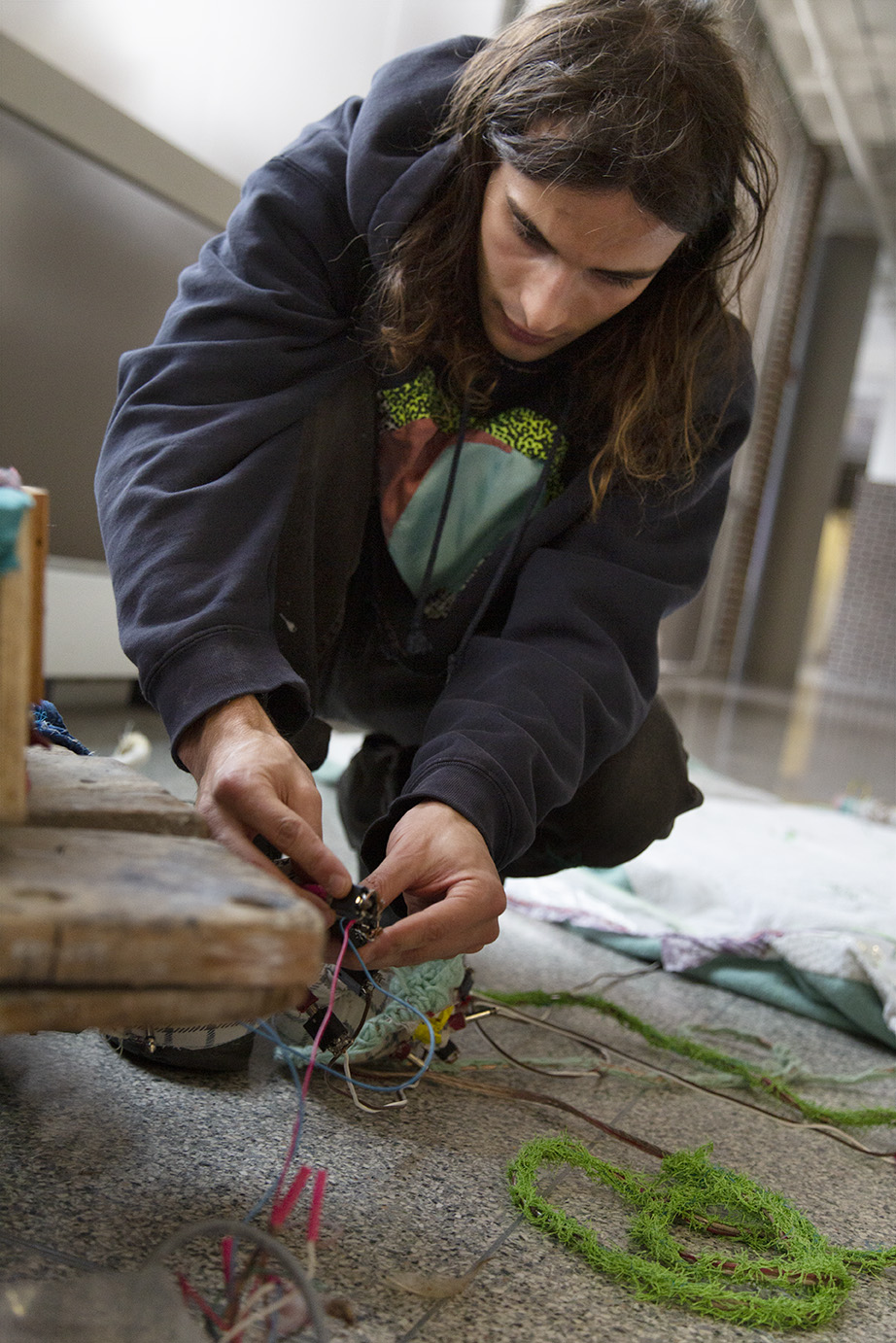 Cal Fish installing "Pre York River Sounds (Iteration 2)" in Harder Hall