The IEA was honored to host Michael Kempson, Nicky Crayson, Jenny Robinson, and Miranda Metcalf for two weeks spanning January and February 2017. The event, Masters of Intaglio with a Touch of Jazz, brought together an international assemblage of master print makers, a gallery director, and jazz singer for a residency filled with presentations and discussions, workshops, and a multi-media performance.
Michael, of Sydney, Australia, and Jenny, of Los Angeles, CA, are master printmakers with extensive experience with intaglio printmaking techniques. In addition to extensive time on their own work, branching out into laser-etched woodblock relief printing, both artists held public workshops to share their knowledge of intaglio printmaking and different methodologies they employ, and Michael held a public lecture to speak about his organization, Cicada Press, its founding, and its efforts to reach out to the Aboriginal communities and open up the facilities Cicada Press has to them, while also allowing for collaboration with the students at the University of New South Wales. Both Michael and Jenny currently have their work from their residencies on display, Michael's show entitled Work and Play at Chung ya Feng Art Center in Beijing (website is in Chinese), and Jenny's show entitled Constructs at the Davidson Galleries in Seattle, Washington.
MICHAEL KEMPSON & CICADA PRESS
---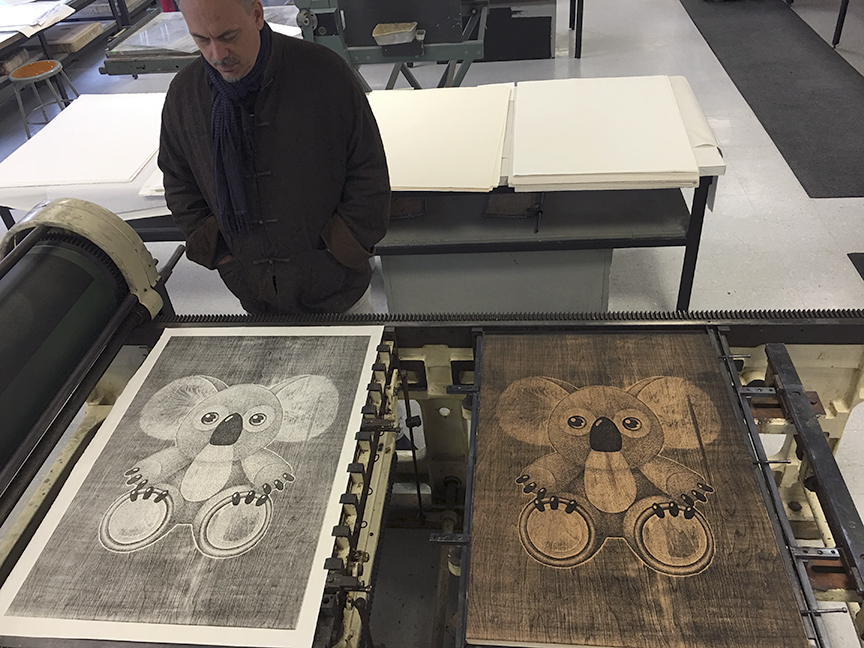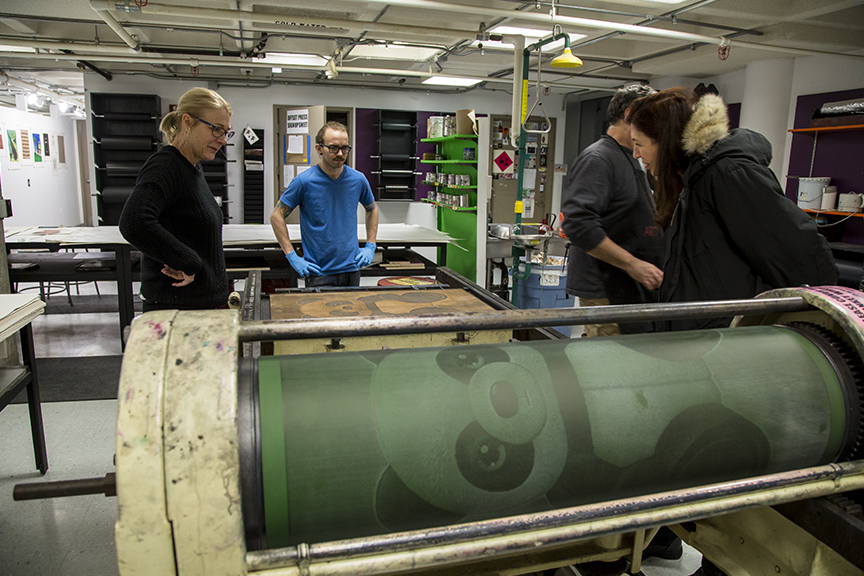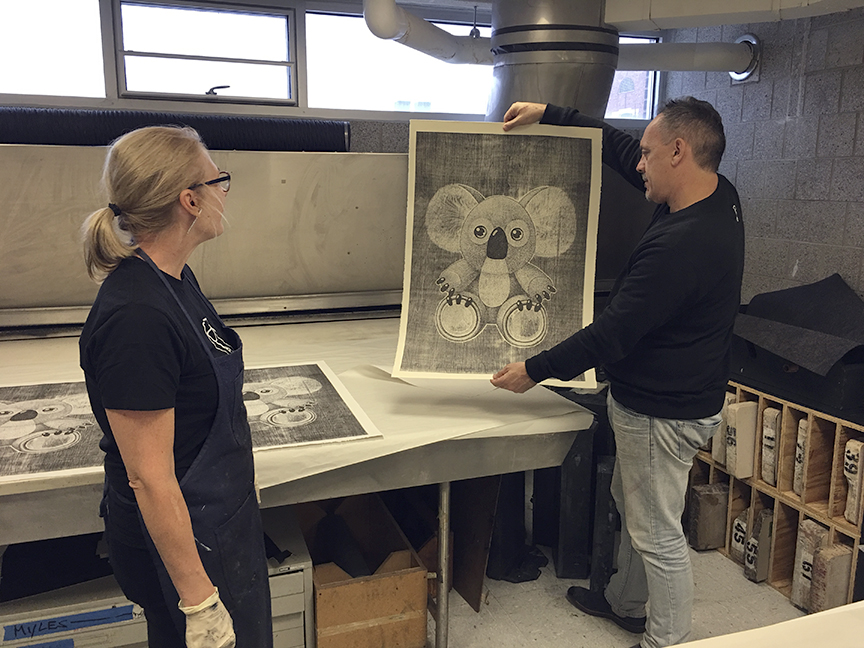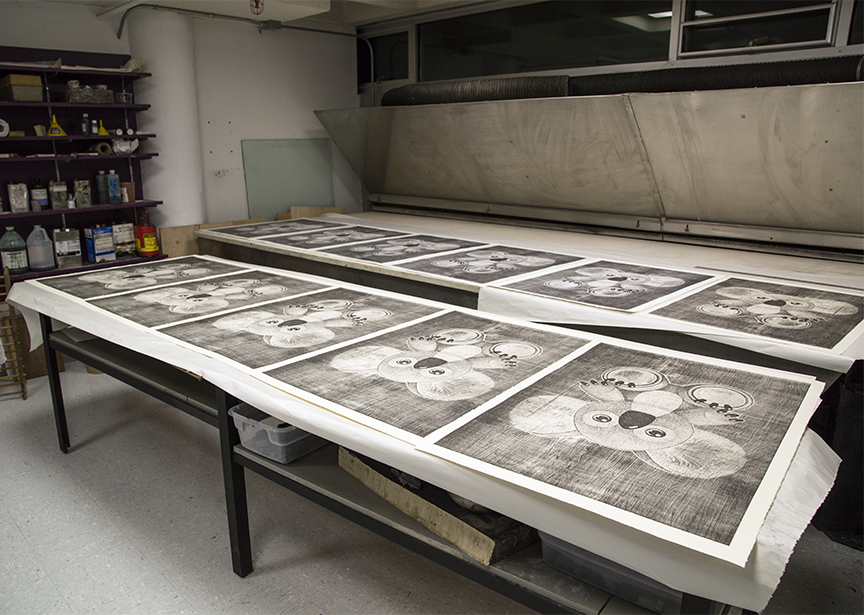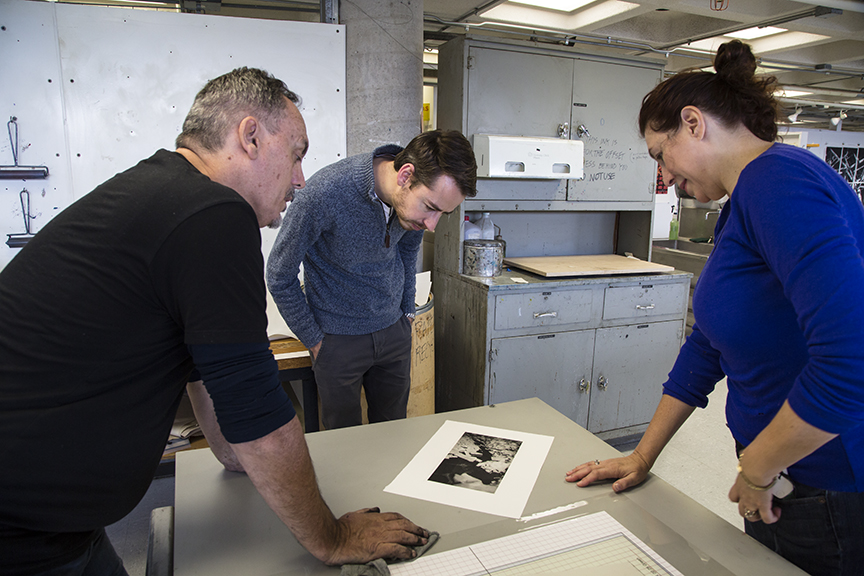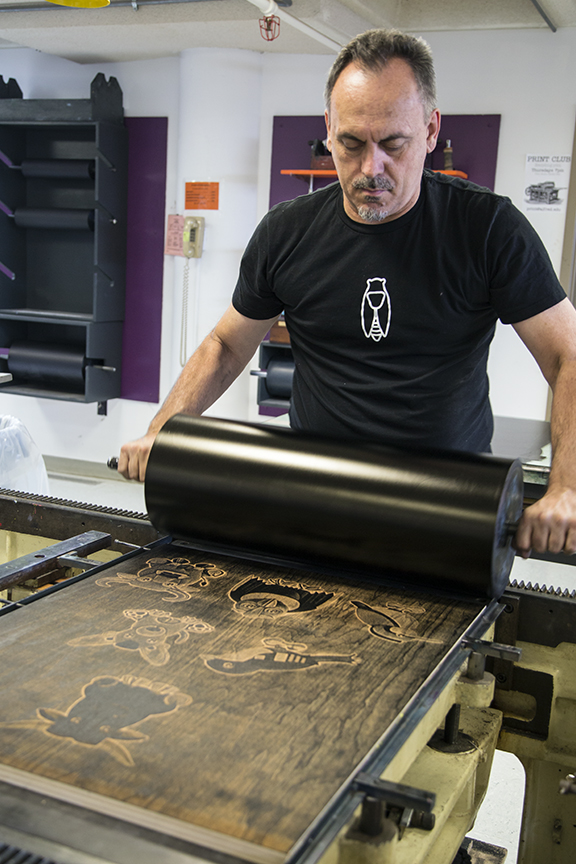 JENNY ROBINSON WORKSHOPS
---
Jenny held two workshops, one on creating inexpensive, non-toxic, dry point plates for intaglio printing, and another demonstrating her techniques for collé printmaking on fine Japanese and Chinese papers. Michael provided insights on how to produce multiple color intaglio prints with proper registration, allowing for CMYK processes which can be difficult to do for beginning print makers.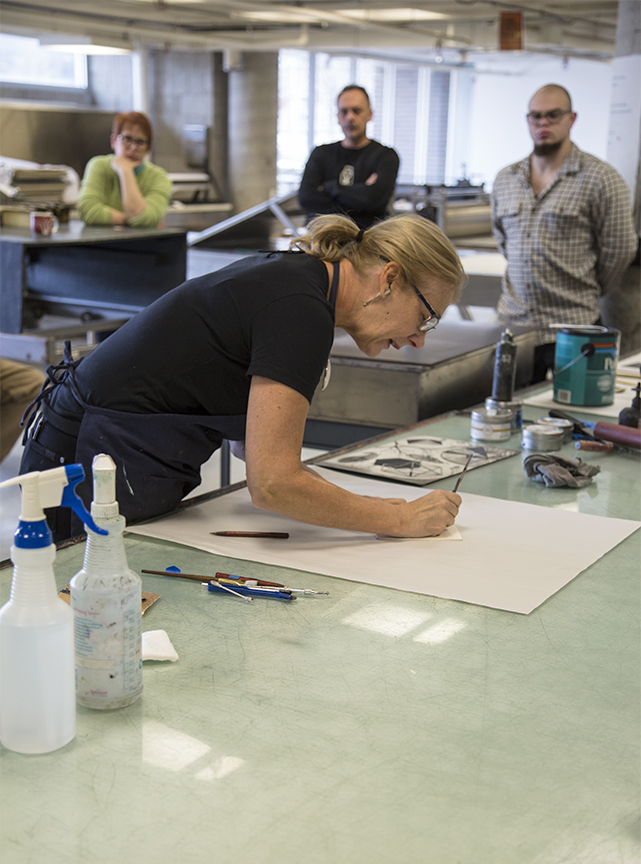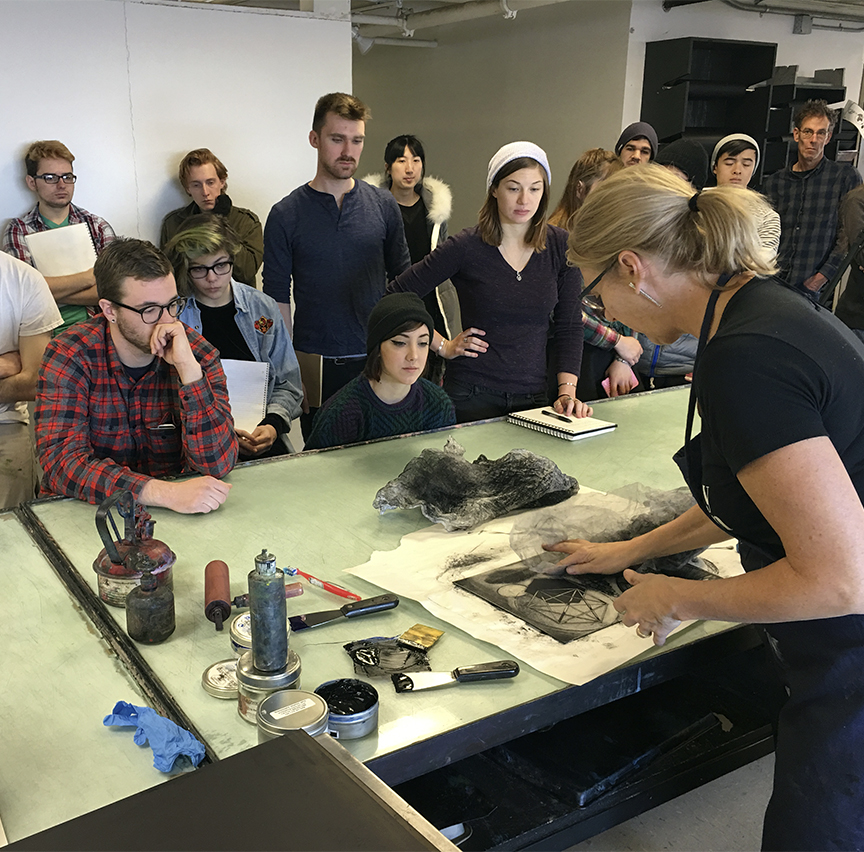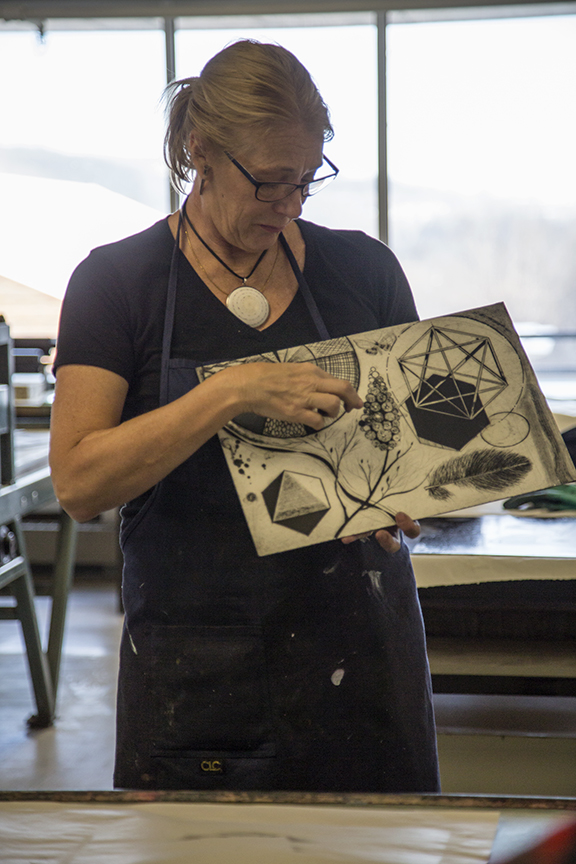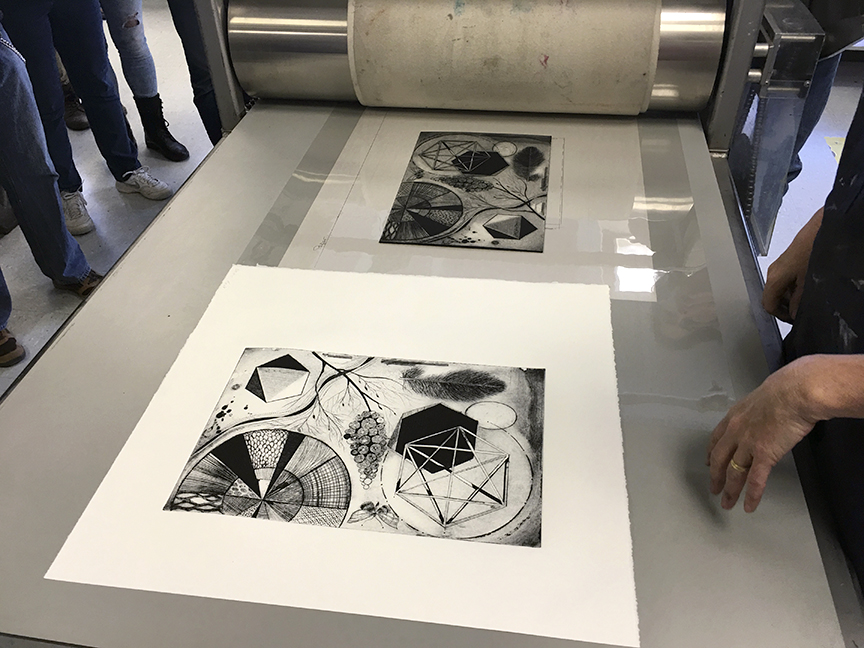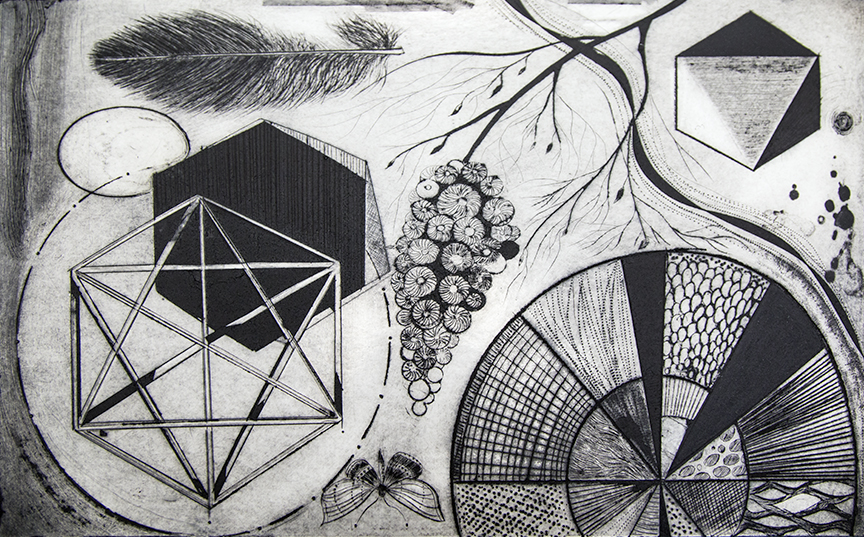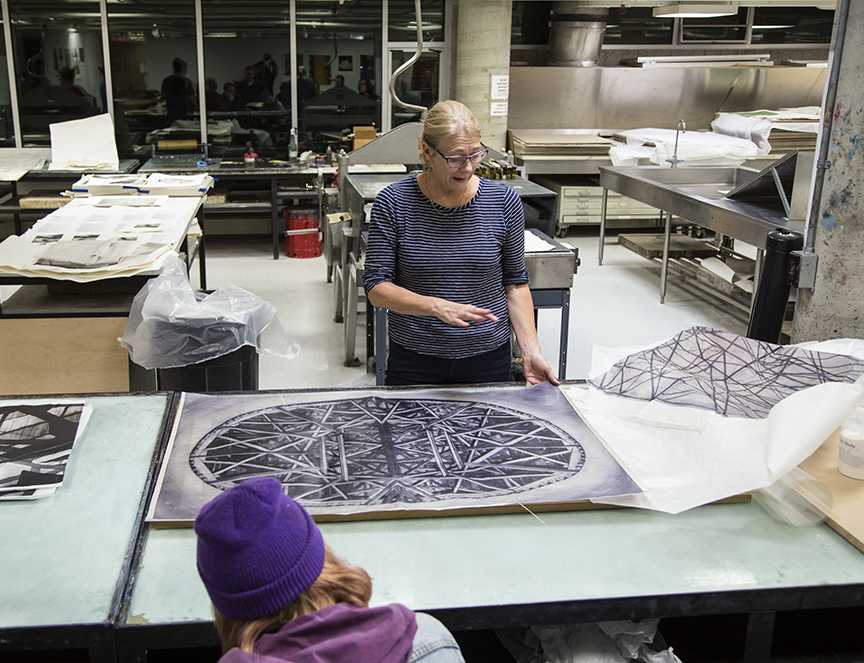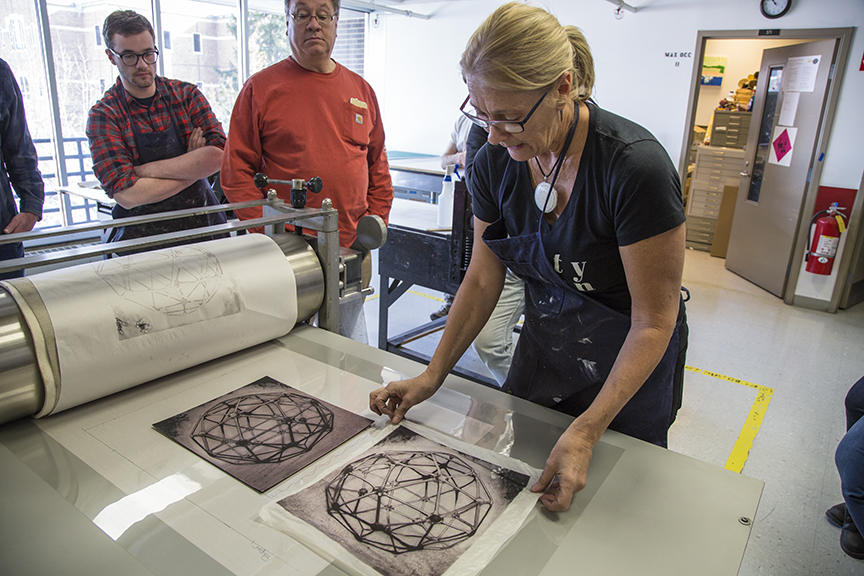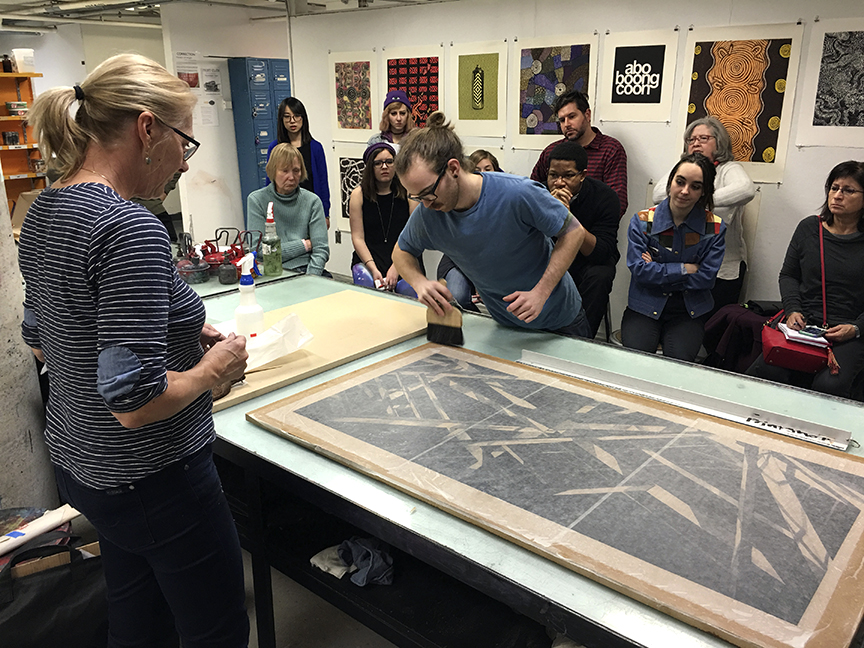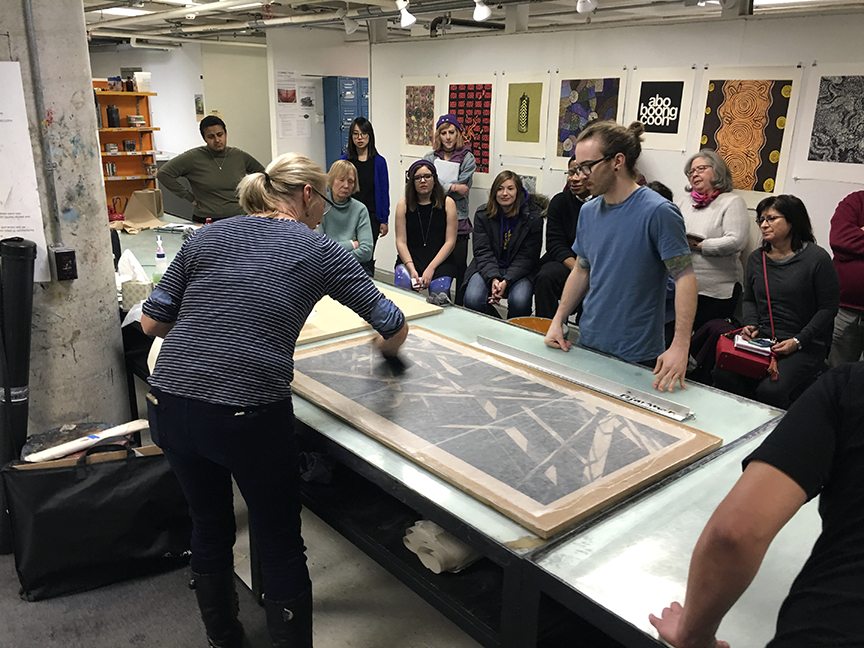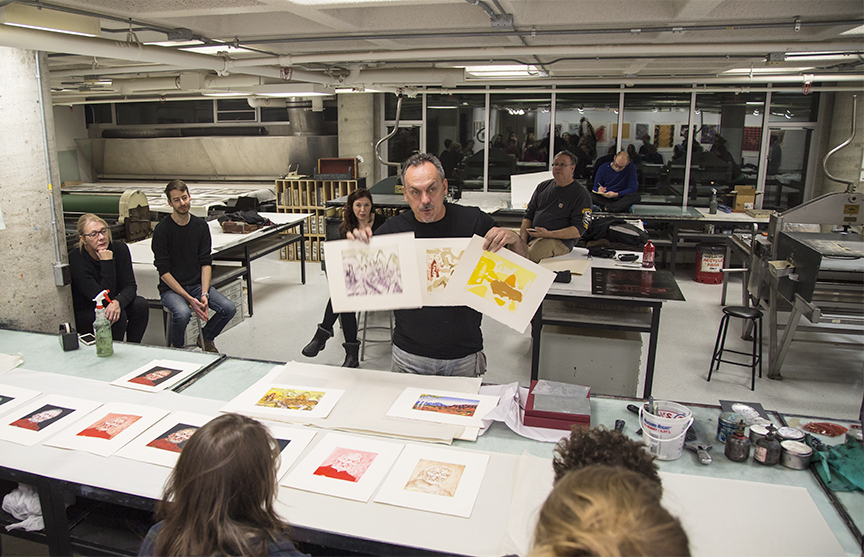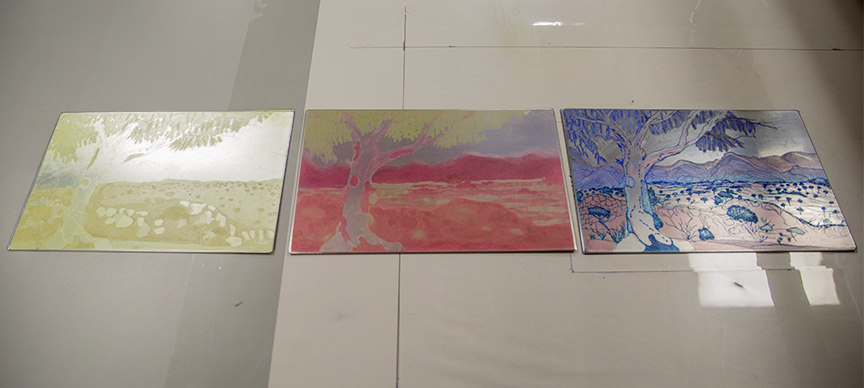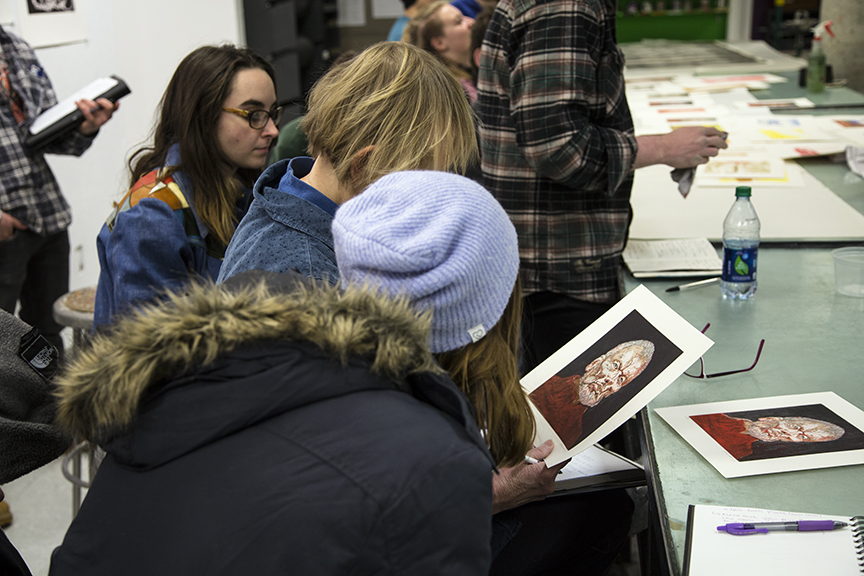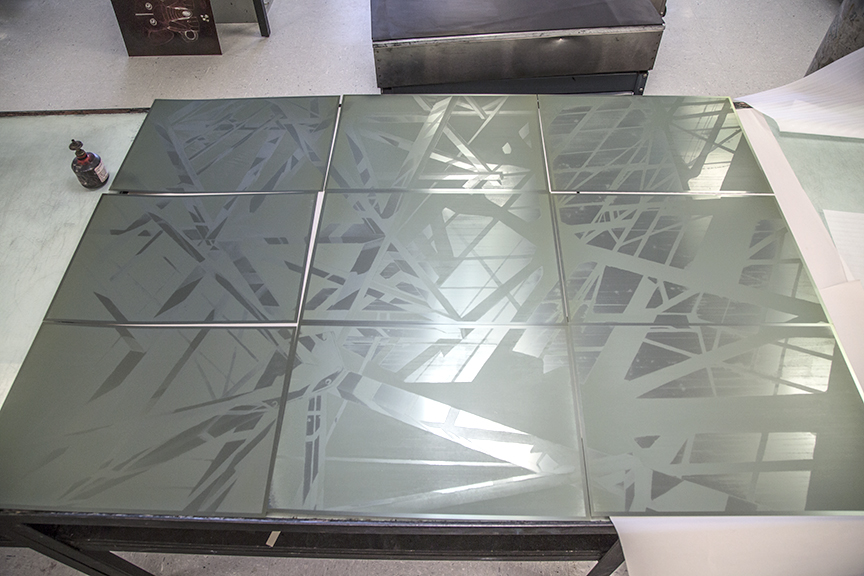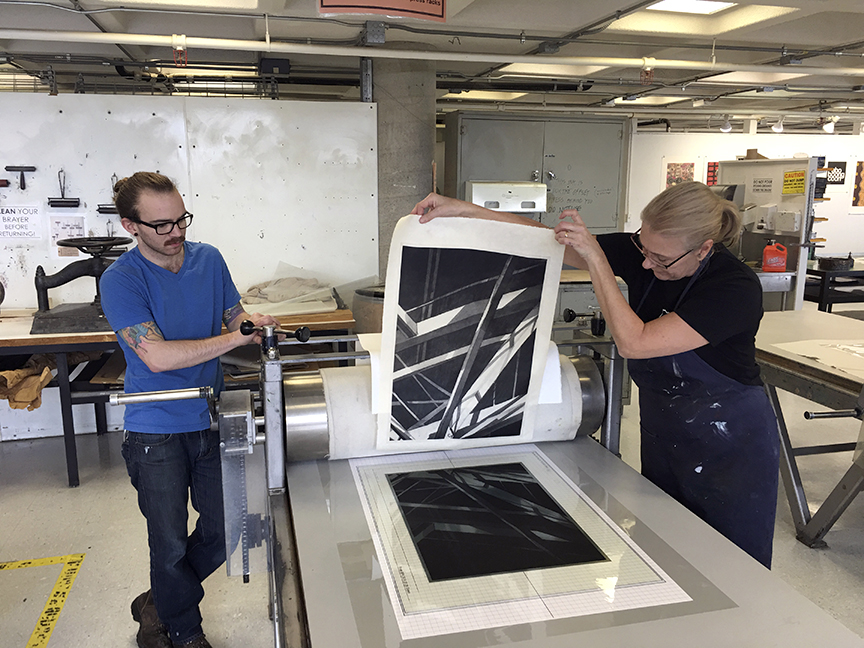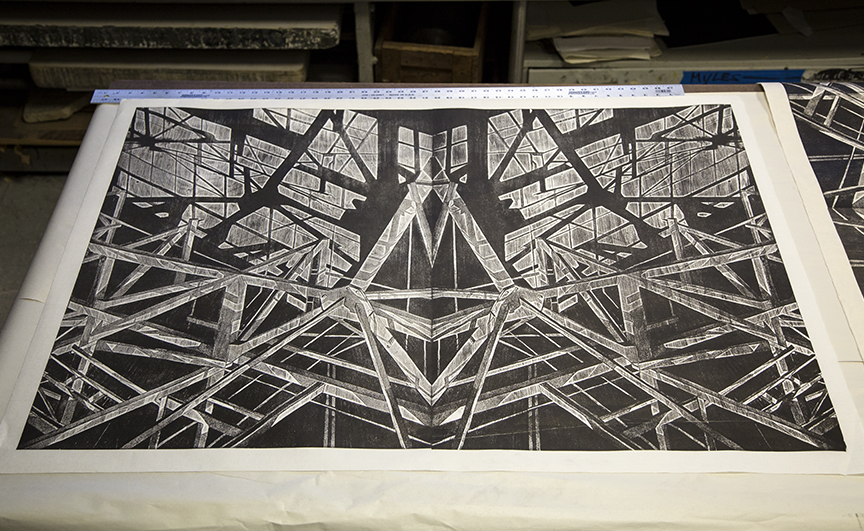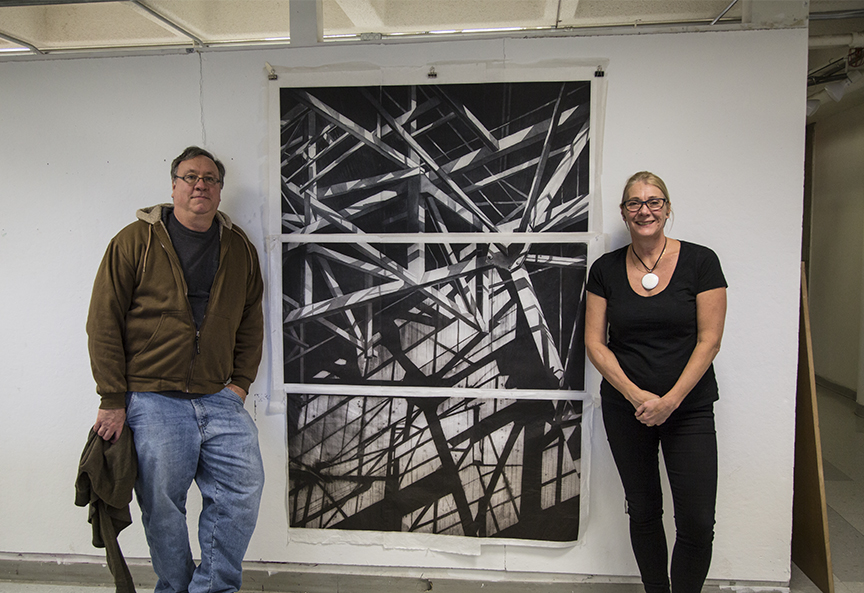 MIRANDA METCALF GALLERISTS TALK
---
In addition to Jenny and Michael's presentations and demonstrations, Nicky Crayson and Miranda Metcalf also presented held events throughout the period of the event. Miranda, the curator of contemporary prints at Davidson Galleries in Seattle, WA, hosted a talk, titled Being Prepared – What to do before Approaching Galleries, in which she spoke about what artists need to prepare before approaching galleries with artwork and how to present their work in a professional environment after leaving school. She also met with students individually to speak with them about their work and how they could make themselves more likely to successfully get gallery representation.
SNOWING IN THE BUSH, A MULTI-MEDIA PERFORMANCE
---
Nicky, a jazz singer from Sydney, Australia, collaborated with NYSCC Electronic Integrated Arts MFA students Matthew Underwood and Jesse Earle, along with musicians Daisy Wu and Ken Maracek to put on Snowing in the Bush, a multi-media performance which involved improvised musical performances between Nicky, Daisy, and Ken, and a final crescendo with Matthew and Jessica contributing with electronic instruments and processing the sound based on a score Matt put together. All of the while there were multiple monitors and projectors with video work by Matt which used images from Michael's prints as a basis and was processed in real-time by the sound produced during the performance. This video work was displayed on monitors after the performance in the Harland Snodgrass Multi-Media Gallery.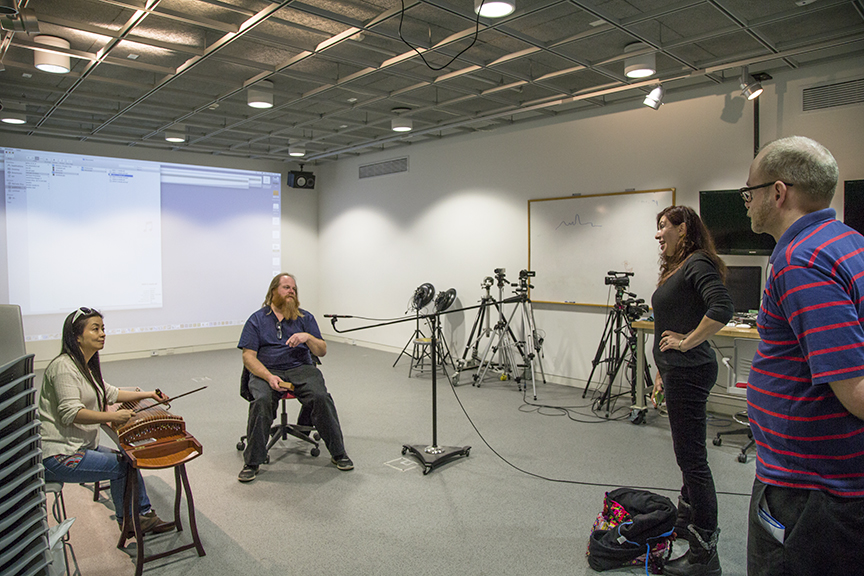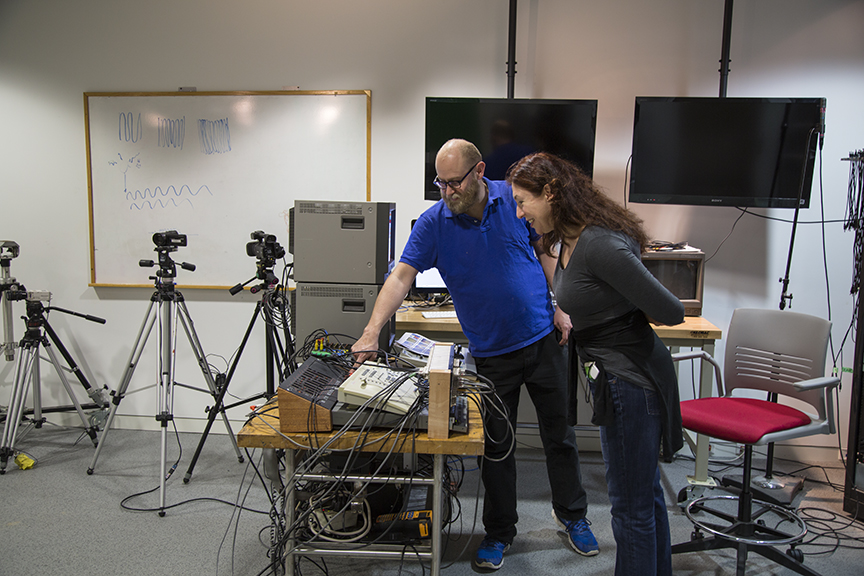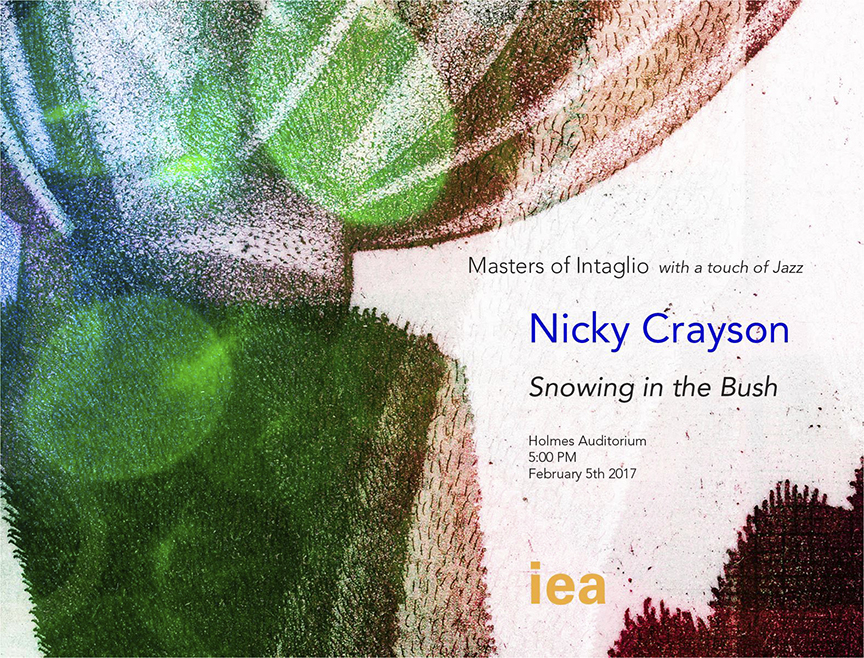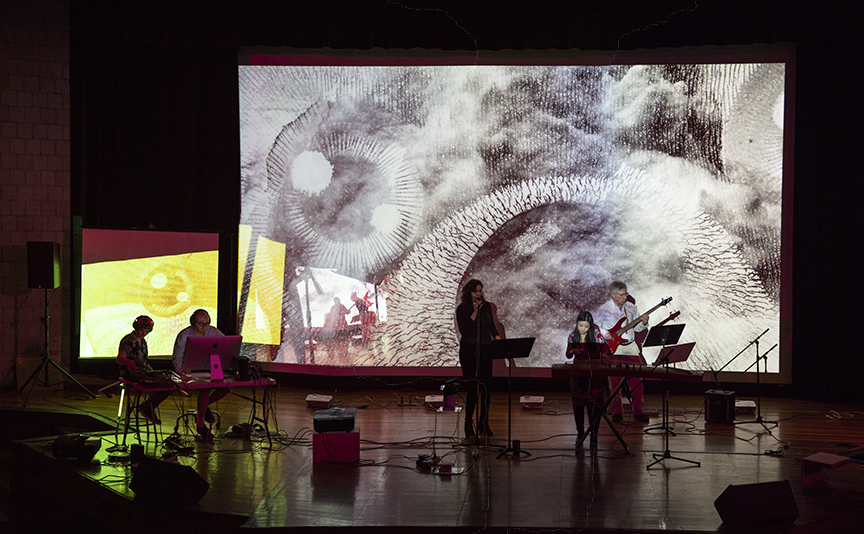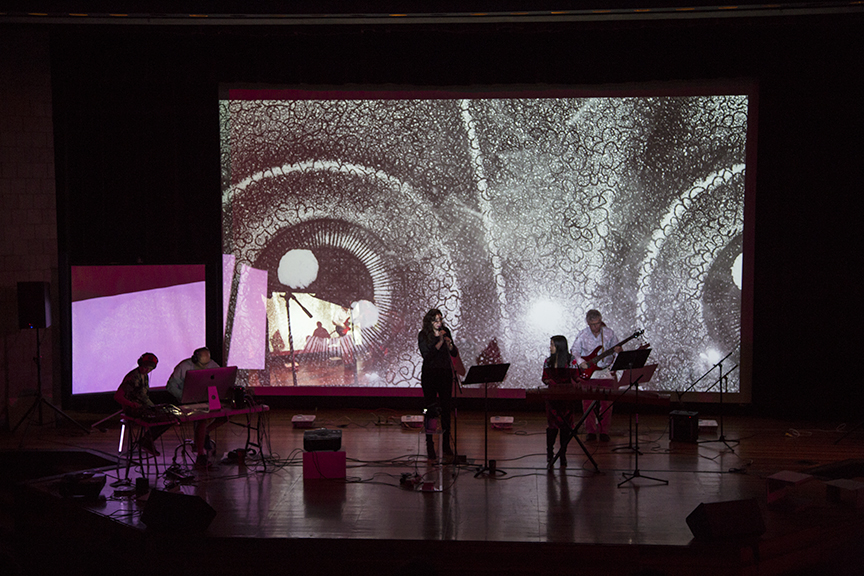 MASTERS OF INTAGLIO – CONTEMPORARY PRINT PRACTICES PANEL DISCUSSION
---
To conclude the event, Michael, Nicky, Jenny, and Miranda were joined by New York State artist and recent IEA resident artist Cassandra Hooper for a presentation or their work and discussion on their working practices, inspirations, their residencies, and the world of contemporary print practice.