Rita MacDonald is a visual artist whose work explores the experience of perception and its relationship to place through temporary large-scale wall works. Her work has been exhibited at New York Studio School, Smack Mellon, SUNY Ulster, Wave Hill, Lehman College, and The John Michael Kohler Arts Center, among others. She's completed several public art commissions including two permanent mosaics for subway stations in Brooklyn for the MTA Arts & Design Program. She holds a BFA from Rhode Island School of Design and a MFA from School of Visual Arts and currently lives and works in Olivebridge, NY.
During Rita's residency she was able to complete three editions of 20″ x 28″ woodblock prints – the largest edition of which is to be split between the IEA and Rita. The prints began as digital drawings which were then cut into plywood on the Epilog Laser Cutter and printed and editioned on the Flatbed Offset Press. The imagery of the prints grew out of her interest in exploring decorative patterns that are found in domestic settings. Rita is primarily interested in using decorative pattern for its ability to create a friction between the images being seen as flat formal abstraction and as recognizable observations of ordinary and everyday subjects.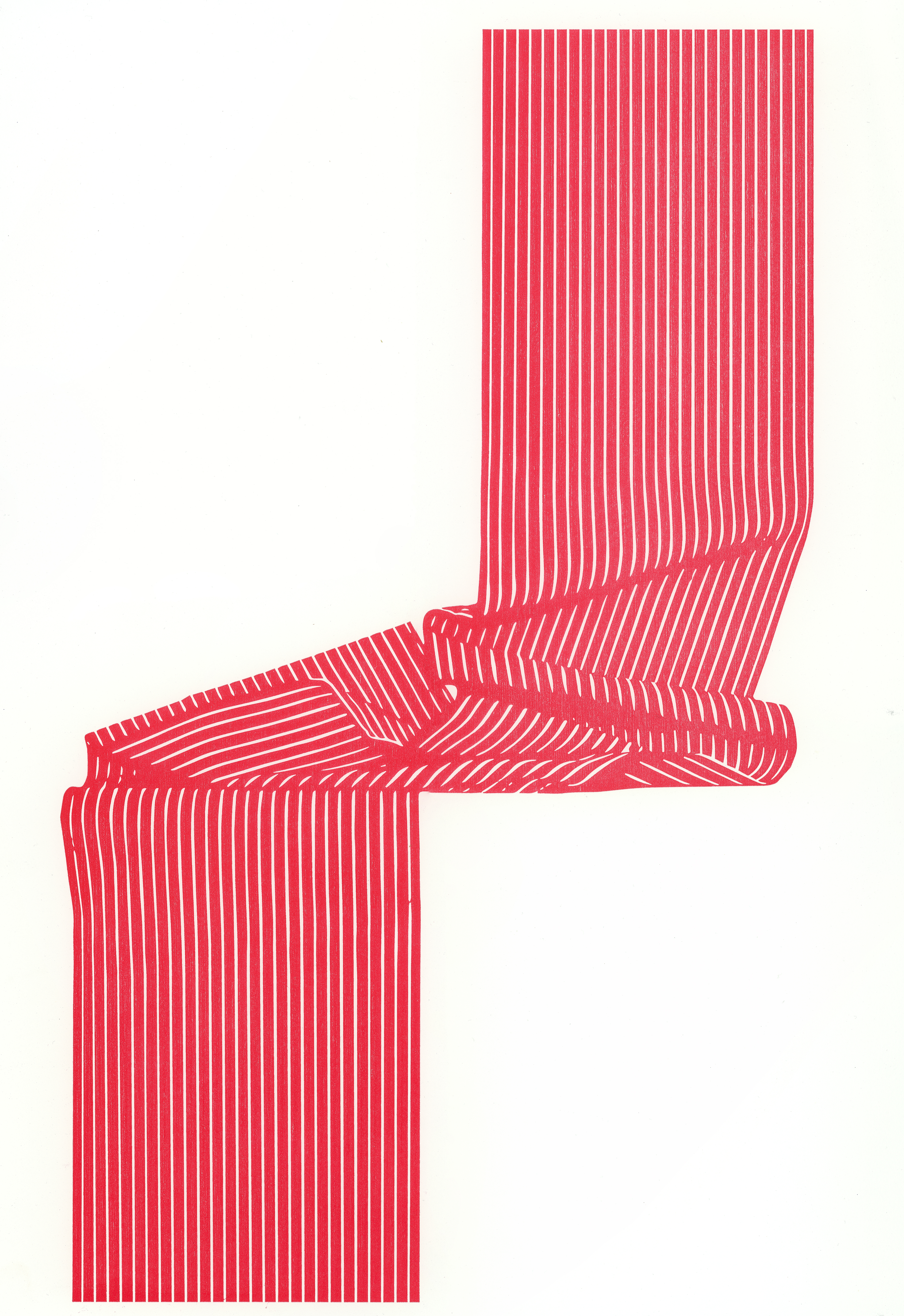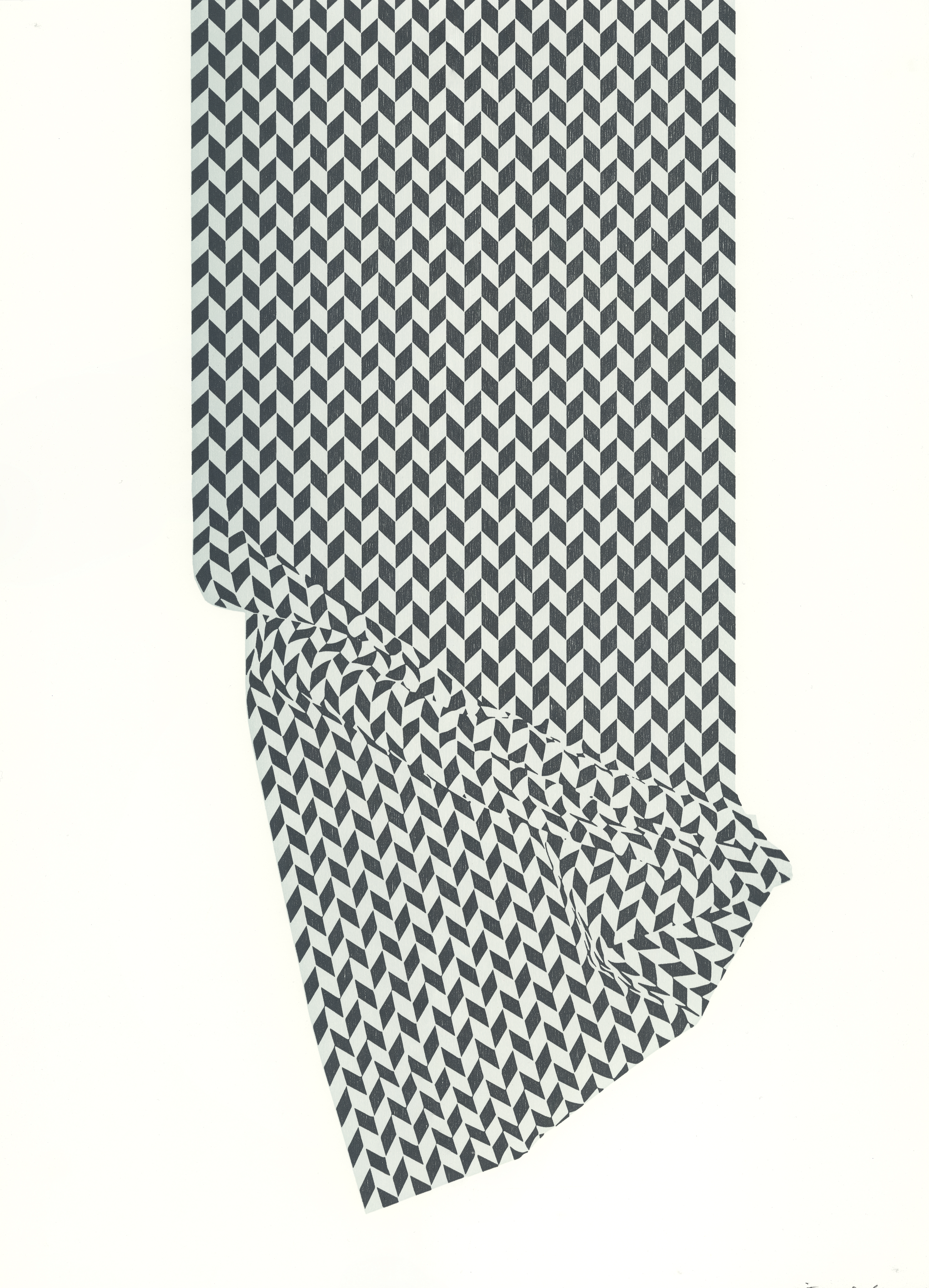 Throughout the week Rita had also taken advantage of the IEA's Vinyl Cutter to create vinyl stencils that she'll use to create future works. Working again with images of decorative patterns found in the home, Rita makes large-scale, and often temporary, wall drawings using everyday building materials. To make the works, she creates large stencils, through which she applies a paint and plaster joint compound directly onto the wall. The images in the drawings begin as flat pattern, then arc and contort to form a recognizable image of loose fabric or paper moving in a three-dimensional space. She's often drawn to install these works in transitory or overlooked public spaces in an attempt to explore the line – and the sometimes inexplicably fuzzy edges – between the grandness of scale in public architecture and the intimacy of personal domestic spaces.
Using the IEA's Vinyl Cutter to produce stencils from her digital drawings has allowed her to prepare five large-scale drawings for future installations – in one week she cut nearly 100 yards of vinyl! The vinyl cutter has not only sped up her drawing process immensely but it has also allowed her to experiment and to explore complexities in her design and drawing that just would not be possible in her old hand cut stencils. Rita is excited to see where the new complexity takes the works from here.