For October 21-25, 2019, Don Metz was the first of two, 2019 regional artists/arts workers that the IEA invited as part of our NYSCA Electronic Media / Film program. Don is a composer, sound artist, and musician, who has held a number of significant roles at The Burchfield Penney Art Center (BPAC) Buffalo, NY. The BPAC is the IEA's partner in the Western New York Electronic Arts Alliance and the IEA has collaborated many times over the years with Don in presenting IEA artists and artworks at the BPAC.
During his residency, Don worked in the IEA time-based studio, recording new audio and audio-tracks for his WIP Camera and Rey. Don recorded improvised performances on acoustic and electro-acoustic instruments, including acoustic and electric guitar, wood flute, various percussion and voice. Don also made a number of improvised recordings with IEA Research Associate, Rebekkah Palov. Rebekkah performed real-time electronic processing, sampling, and playback of sounds originating from Don Metz, which then informed further improvisations for the duo. Thirty-seven minutes of recordings from Don and Rebekkah's IEA sessions are planned for a small edition IEA records, CD release.
At the end of Don's residency, the Alfred community had a special evening performance with Don, Rebekkah*, IEA Co-director Peer Bode* and Professor of Sound Art, Andrew Deutsch* at the Miller Theater. *Carrier Band
Don Metz (Associate Director/Head of Technical Services, Burchfield-Penney Art Center) has worked at the BPAC since 1996, serving as Acting Director from 1996-1998 and as Director of Administration from 1995-2003, today serving as the Head of Public Programs. Throughout his career he has curated a variety of media arts exhibitions and inter-disciplinary performances, and from 1982-1995 he served as the Music Director at Hallwalls Contemporary Arts Center. He has held a variety of administrative positions at the Buffalo Philharmonic Choir, June In Buffalo, and the North American New Music Festival. An active musician, he has been composing and performing his music since completing his studies at the State University of New York at Buffalo in 1977. His music has been performed by the S.E.M. Ensemble, Percusso Argaro from Brazil, The Composers Alliance of Buffalo, the U.B, Percussion Ensemble, The New Jazz Orchestra of Buffalo, Los Caribes, various solo artists, Buffluxus and the East Buffalo Media Association. In 1978, Metz formed the East Buffalo Media Association, creating Inter-Media presentations with writers and artists from the western New York area. Over the past 20 years, Metz has worked with artists, Andrew Topolski, John Toth, Fred Ciminelli, Andrew Deutsch writers Jeff Filipski and Michael Basinski, and actor Paul Schmidt. As a guitarist, Metz has performed the music of John Cage, Earl Brown, Petr Kotik, Lucas Foss, Jon Gibson, John Bacon Jr., Jackson MacLow, Phil Niblock, LaMonte Young, Michael Coquhoun, and others.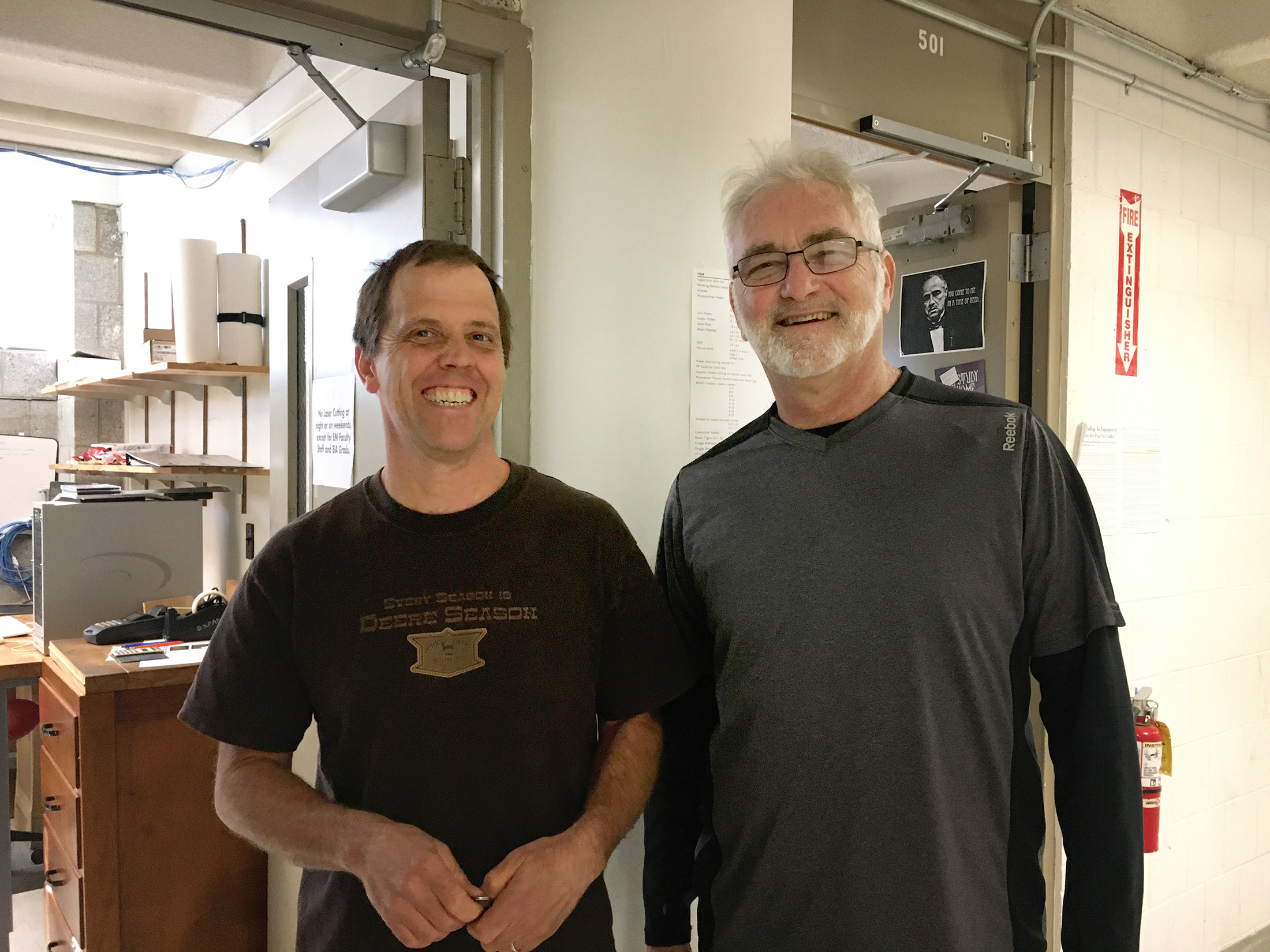 Don Metz with Don Weinhart, Technical Specialist for Expanded Media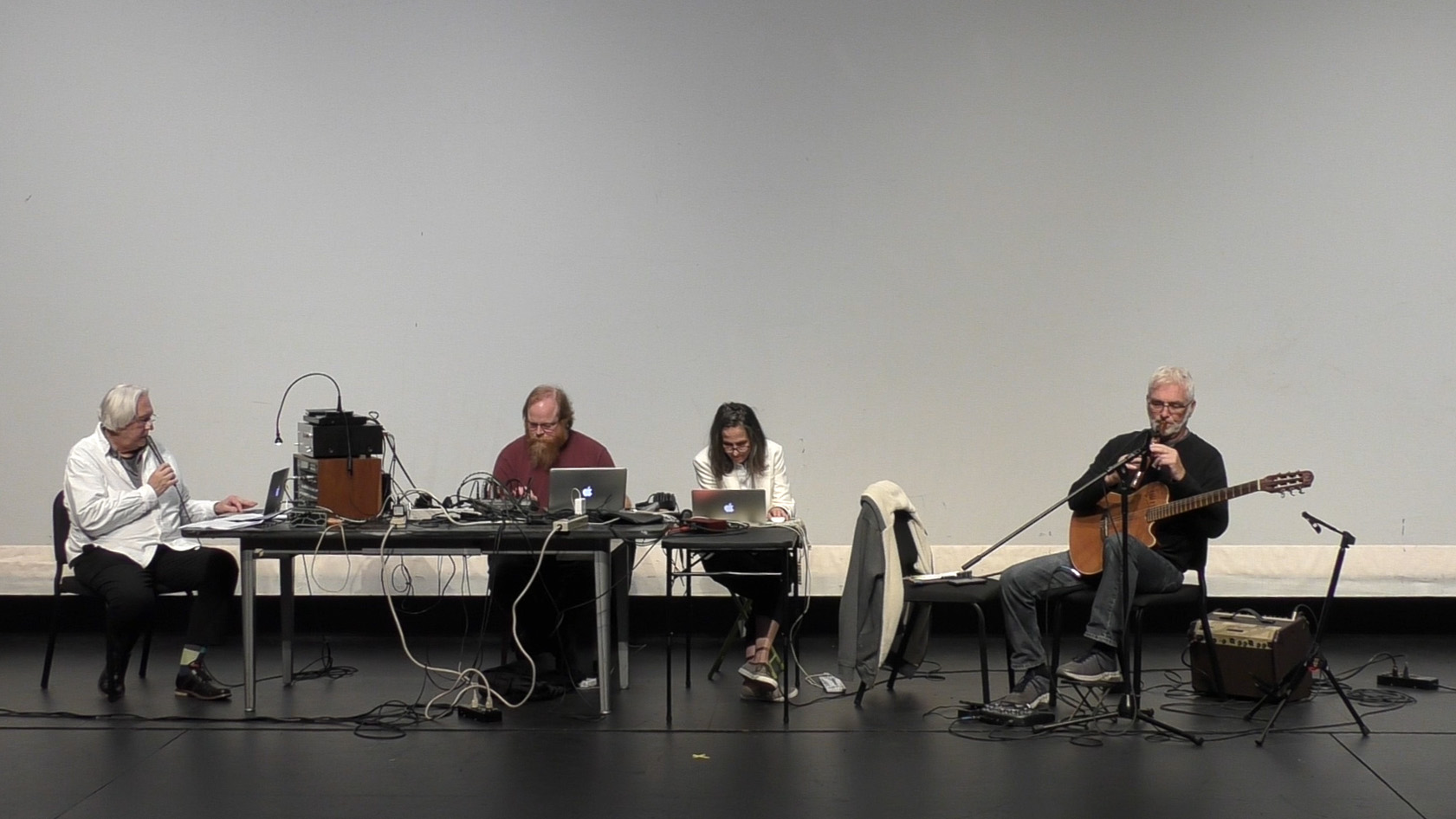 Don Metz performing with Carrier Band at the Miller Theater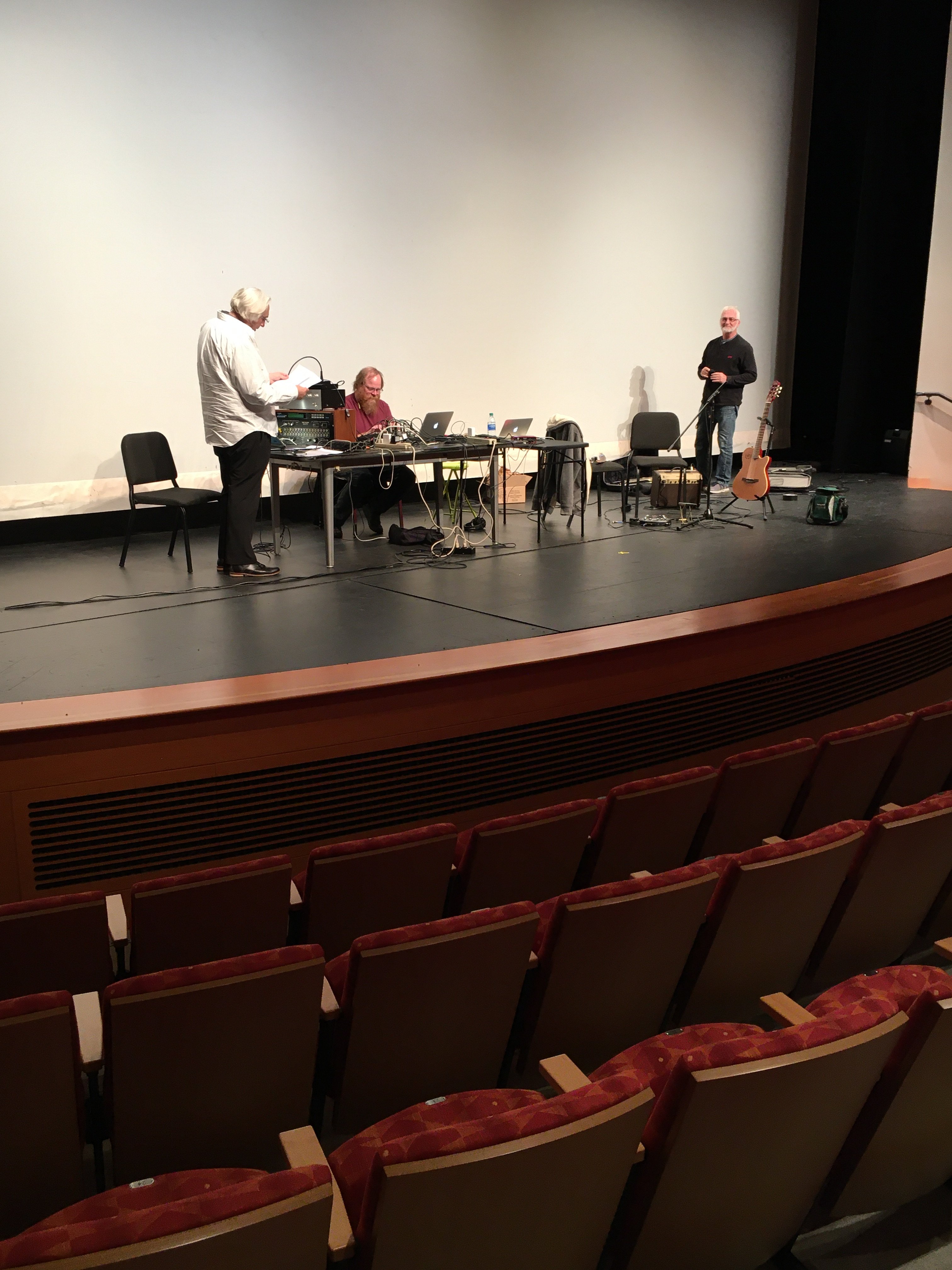 Don Metz with IEA Co-director Peer Bode and Andrew Deutsch setting up for the performance at the Miller Theater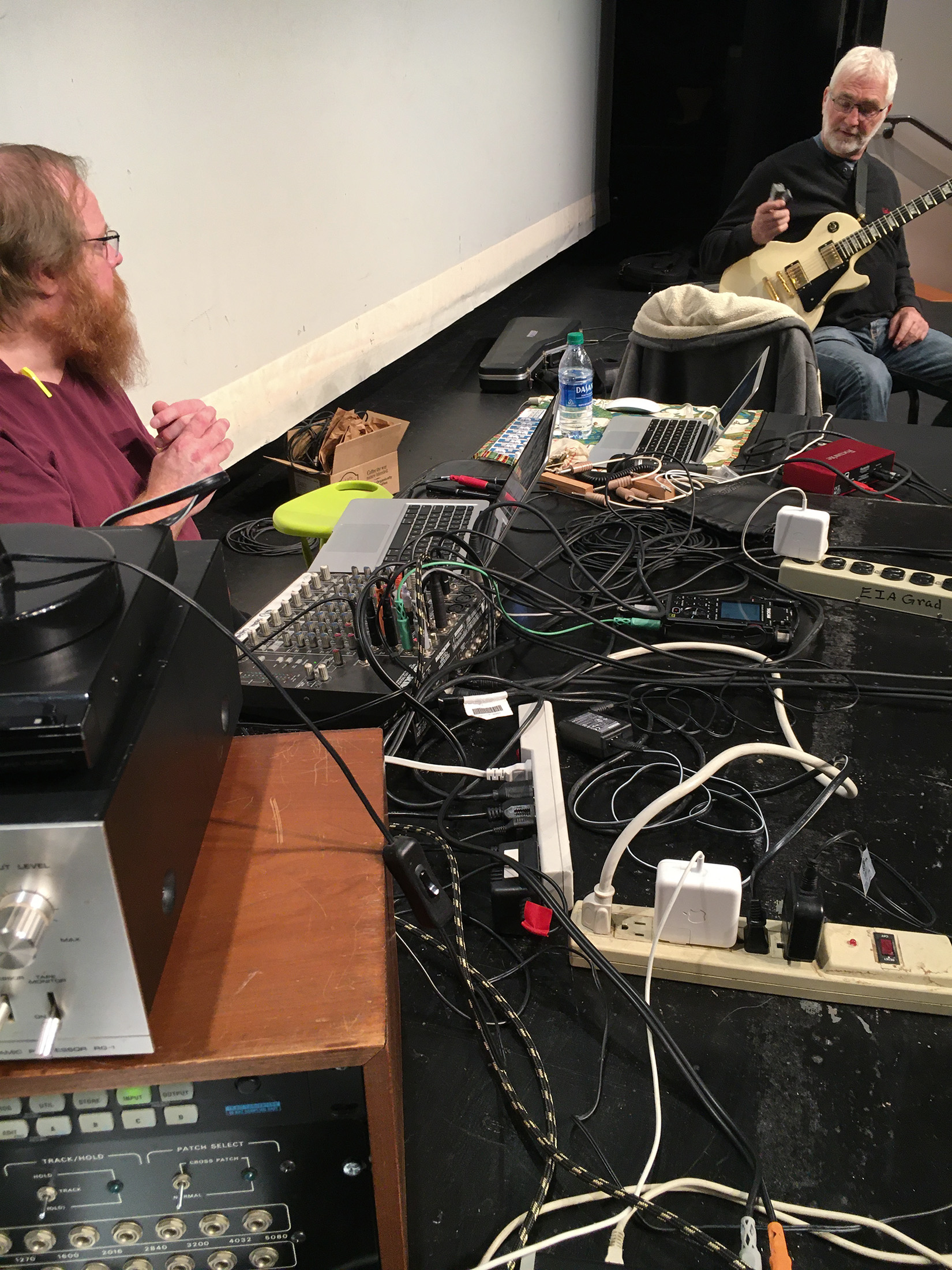 Don Metz with Andrew Deutsch at the Miller Theater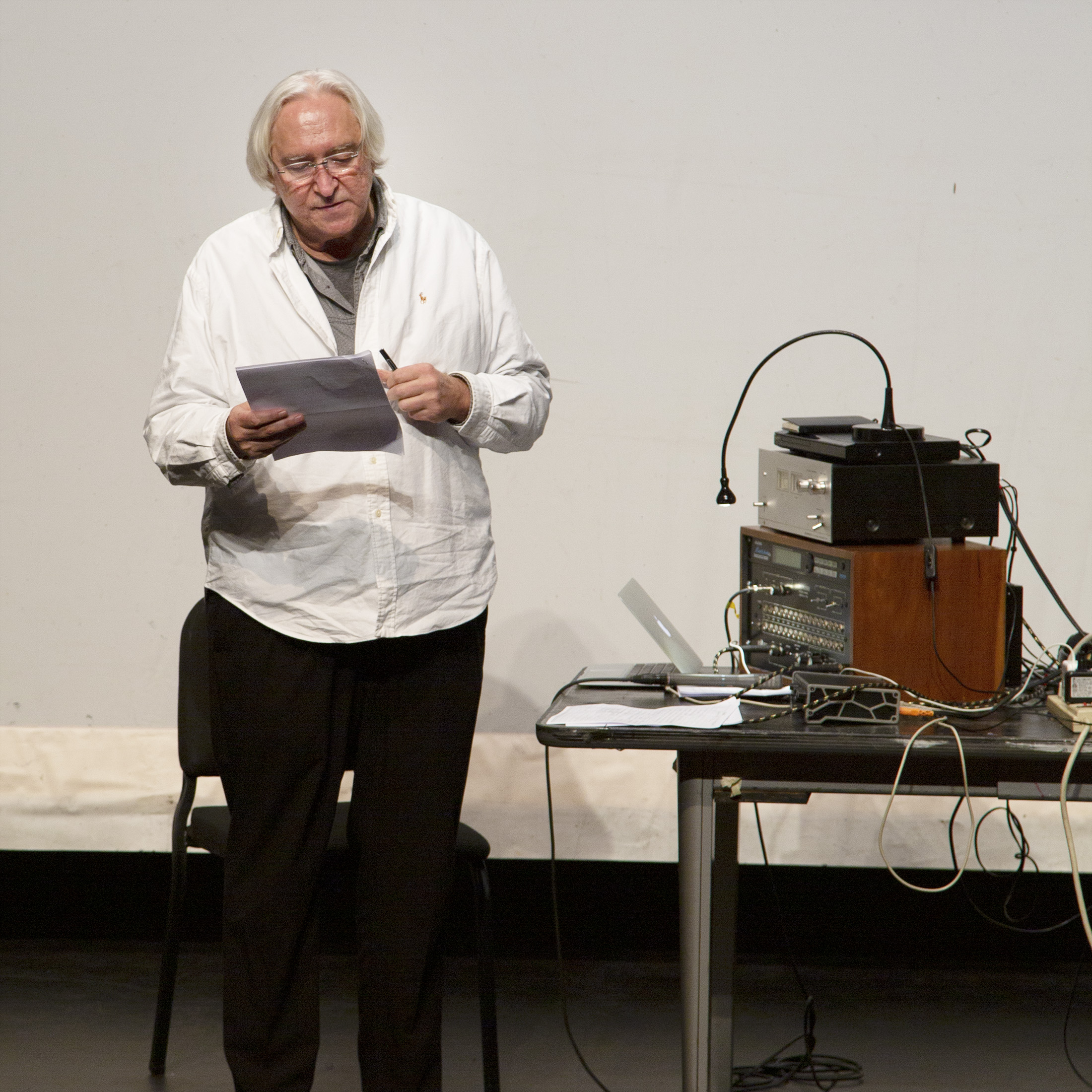 IEA Co-director Peer Bode introduces the performances with Don Metz & Carrier Band at the Miller Theater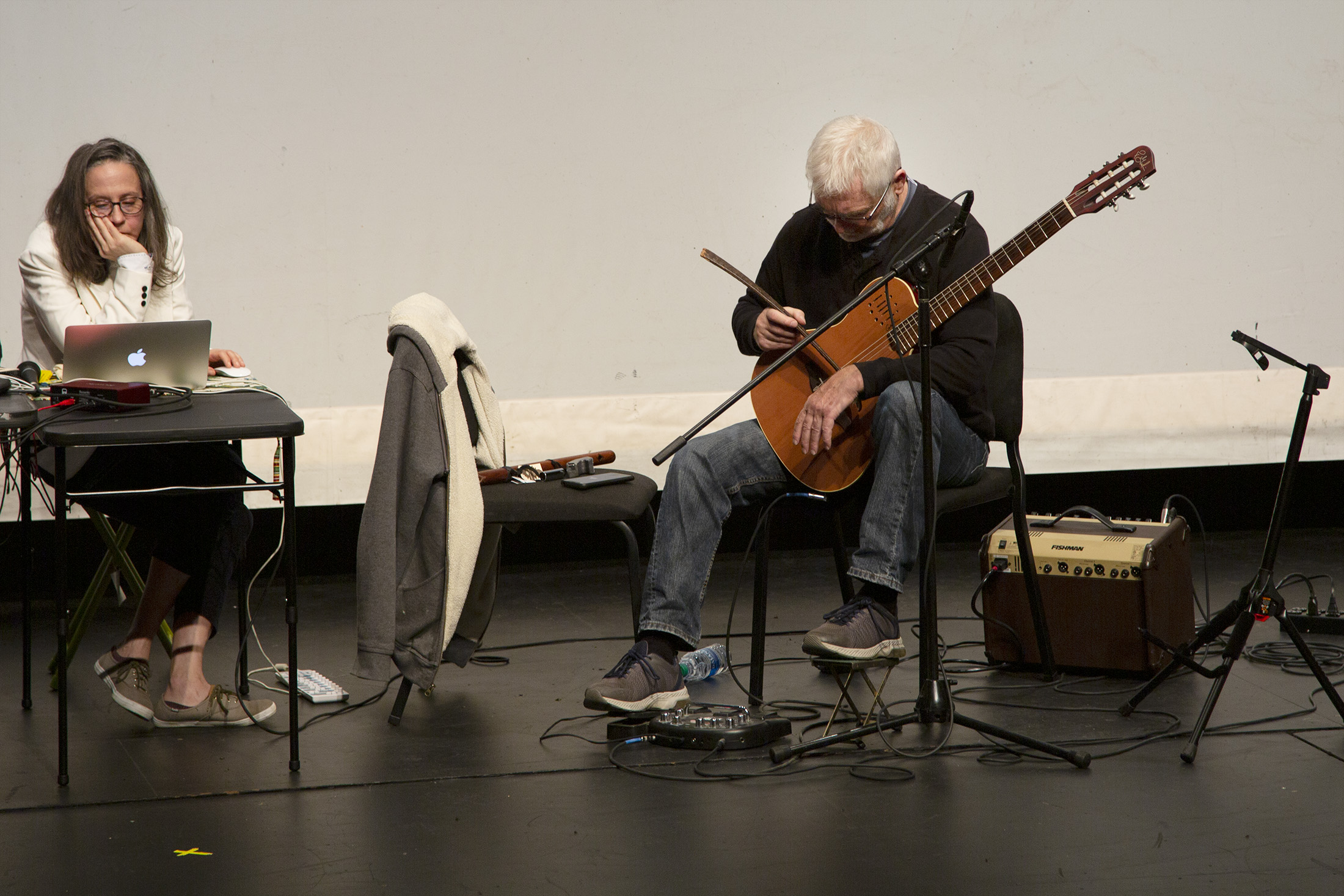 Don Metz performing with Rebekkah Palov at the Miller Theater