It was a busy week of June 10 – 14 with Heather Swenson as our AIR for visual arts. Heather came in with an impressive collection of security envelope pattern samples. She had been collecting samples for quite some time and was excited to produce a body of work from this assembly. With the help of Aodi Liang, Heather scanned the samples on our Eversmart scanner. Once she had source files in hand she started on ambitious projects that featured an intimate scale.
Heather started the week with a laser copier saddle-stich zine, "security envelope interiors". Heather first imagined a book in a box project for the samples and made silk-screens proofs of the pages, but after experiments with the IEA large format digital printer and Xuan roll papers and excitement over our glue binder, she switched to an ambitious 91 page 5.5″ x 4″ artist book edition, "SECURITY TINTS a pocket guide to envelope interiors". On the last day of her residency Heather made Trompe-l'œil envelopes, laser cut silkscreen on Xuan thee-ply (some with with acetate window).
Heather Swenson is an artist working and living in Rochester, New York. She is currently focusing on silkscreen and collage while exploring new uses of these mediums through building three dimensional structures. Heather has shown work in multiple exhibitions around New York and has had several solo and group shows in Rochester. She teaches silkscreen workshops through the Print Club of Rochester and is the Exhibition Manager of the organization. Heather received her BFA in Interdisciplinary Visual Arts with a concentration in painting and printmaking from Purchase College of Art and Design in 2012.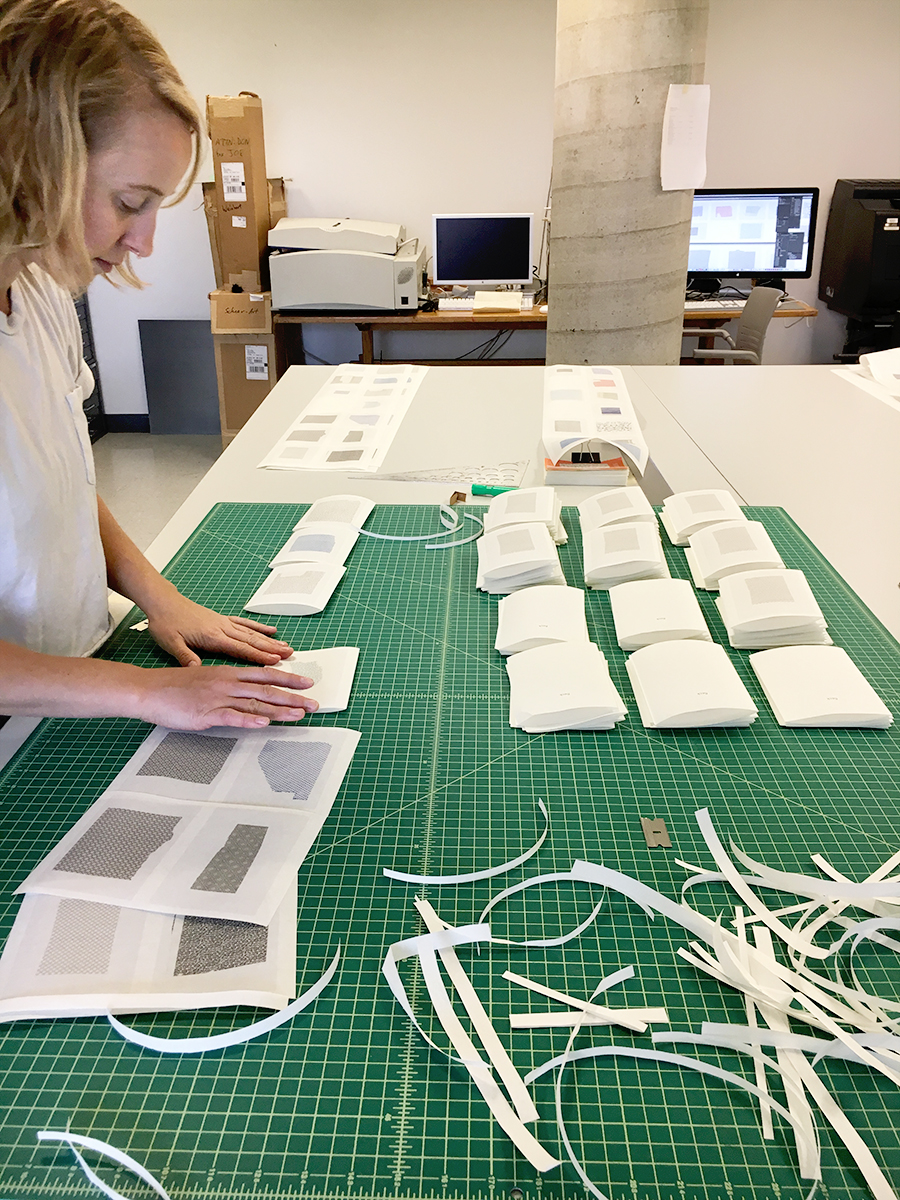 Heather Swenson cutting and folding digital prints on Xuan paper for "SECURITY TINTS a pocket guide to envelope interiors"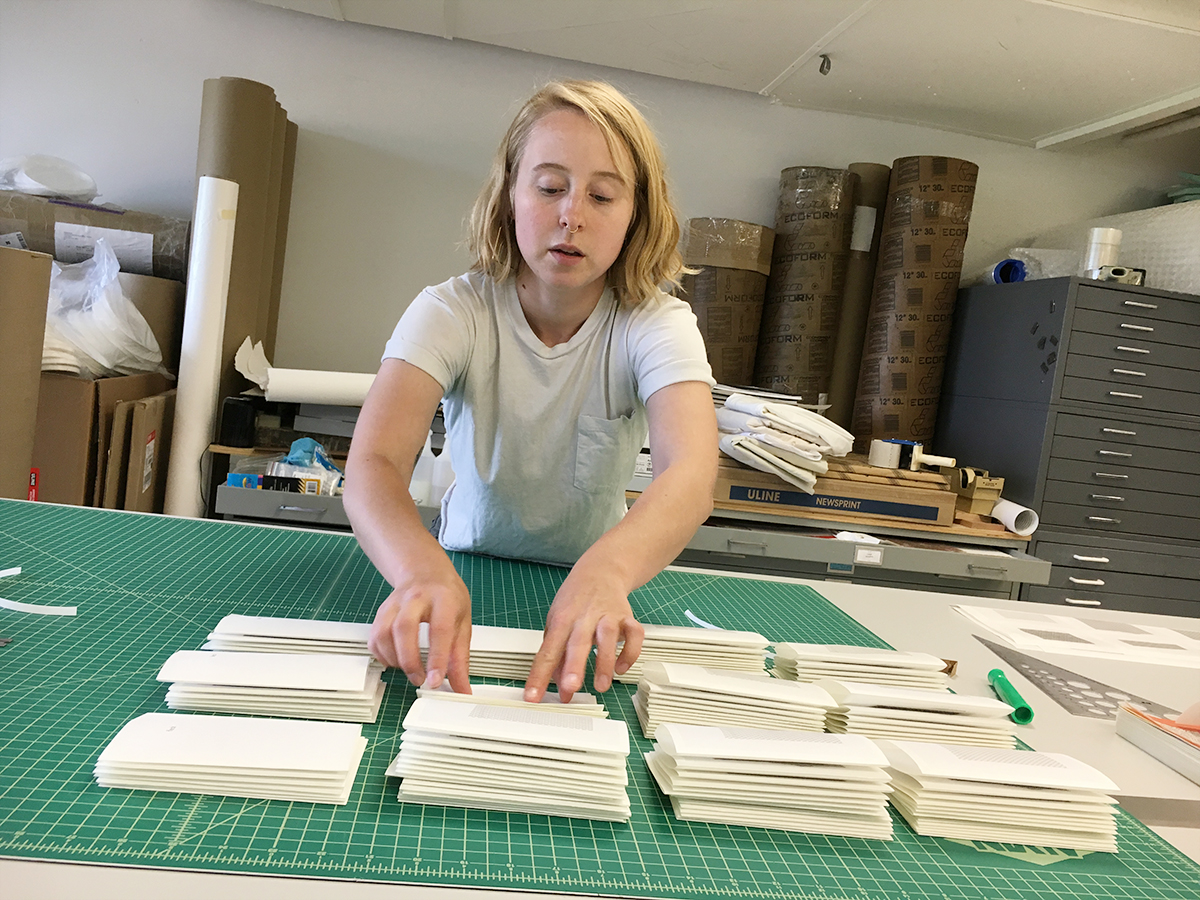 Heather Swenson pages for "SECURITY TINTS a pocket guide to envelope interiors"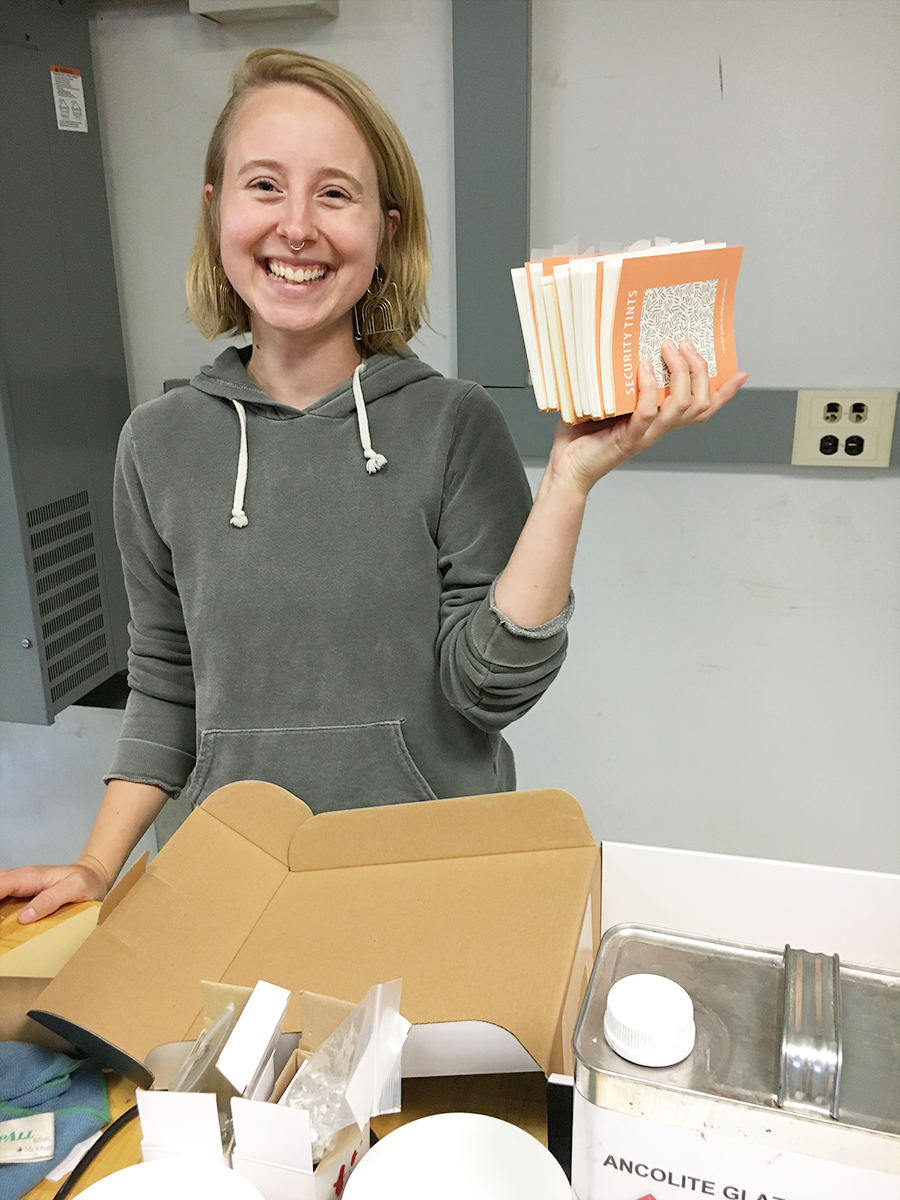 Heather Swenson with glue-bound artist books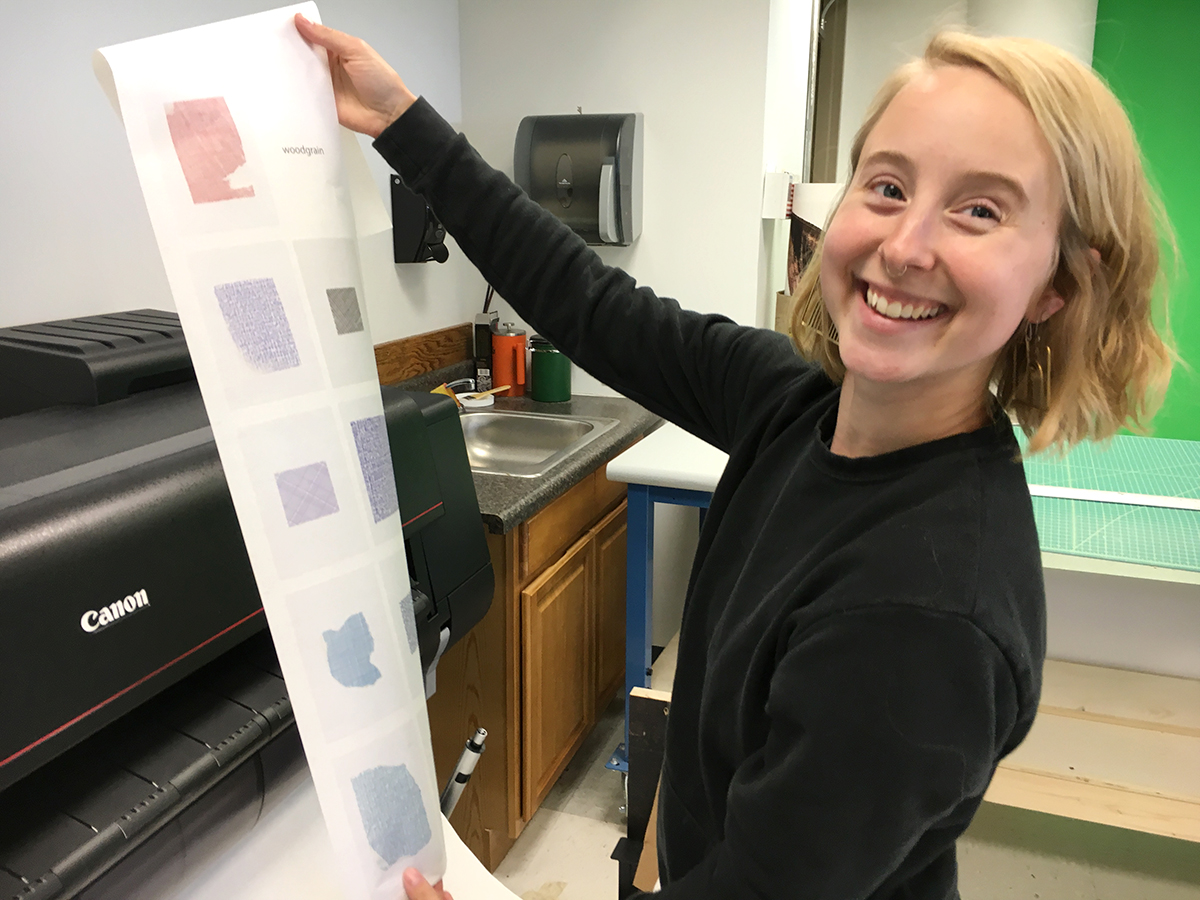 Heather Swenson with her digital prints on Xuan paper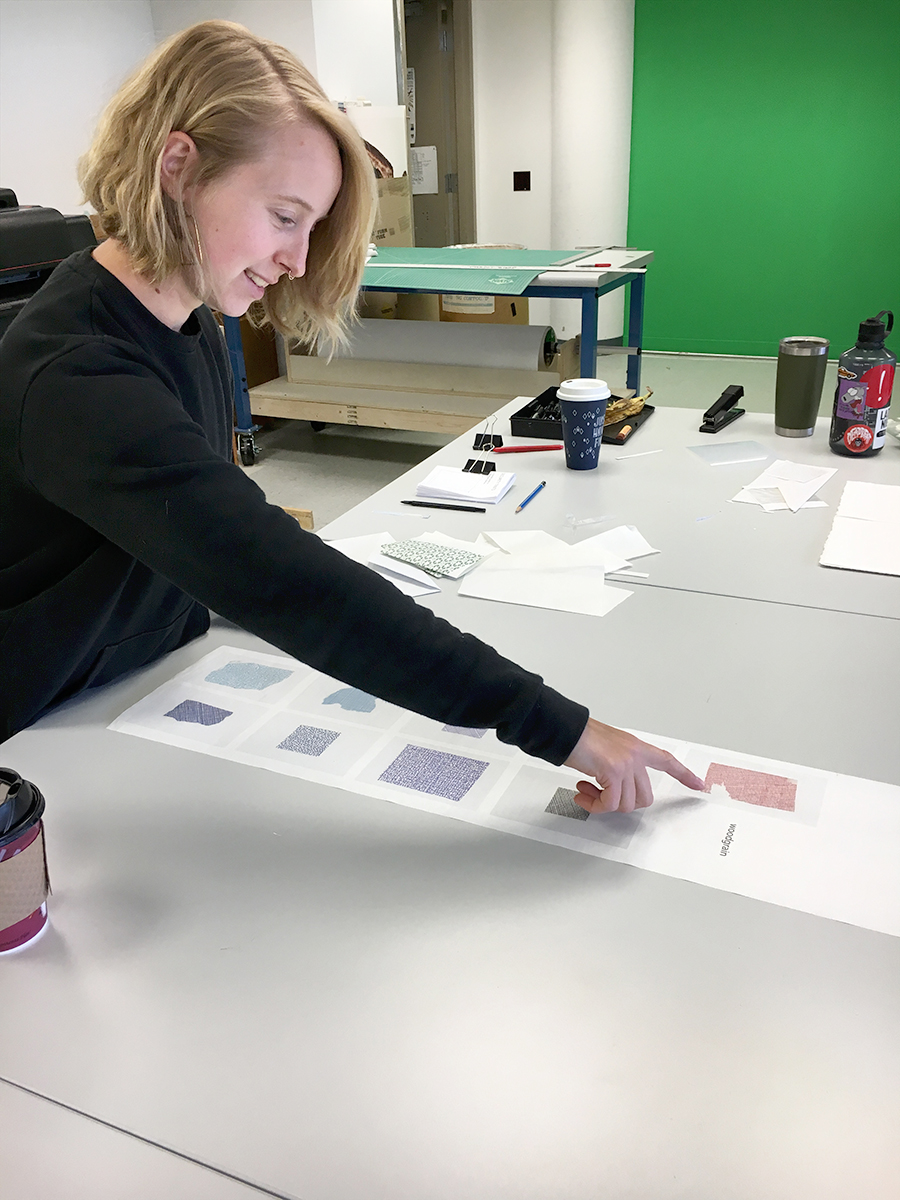 Heather Swenson with her digital prints on Xuan paper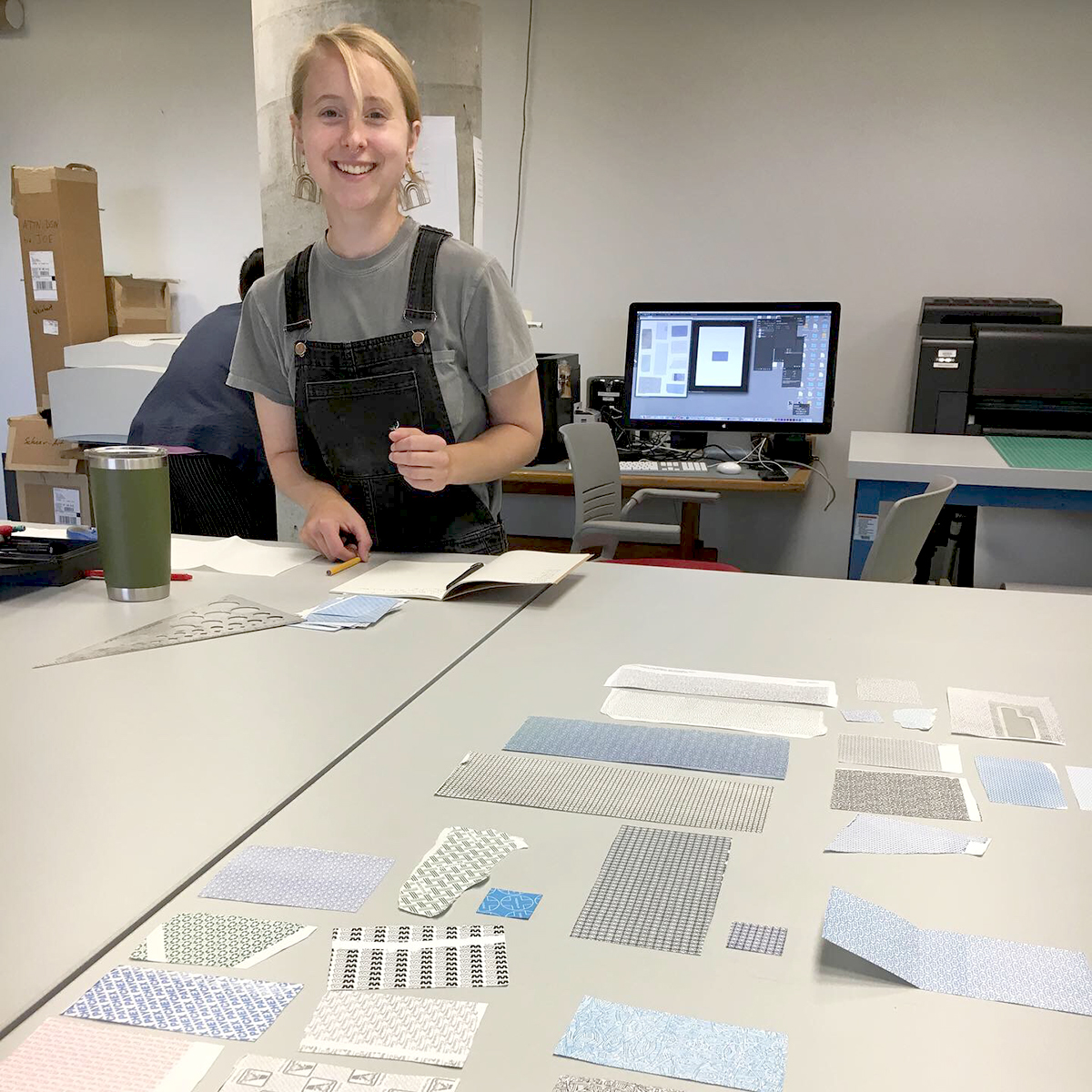 Heather Swenson organizing her collection of security envelope pattern samples for scanning