The week of September 24 – 29, Katherine Liberovskya was the IEA Electronic Media and Film artist in residence. Katherine was particularly interested in the painterly palette of our Sandin IP. She re-scanned monitors and used feedback, fabrics and fans as well as a masterful coaxing of the Sandin and is electric-fields to produce quite beautiful footage! She made a significant number of recordings, including recording on DV tape which she uses in her live performances. Katherine also generously gave an artist presentation, in Holmes Auditorium to Expanded Media students and EIA (Electronic Integrated Arts) graduate students. Katherine's rich practice in performing video collaboratively with composers, media-installation works as well as her work in long duration, was significant and very beneficial for the EM students. A truly wonderful week.
Katherine Liberovskaya is a video and media artist based in Montreal, Canada, and New York City. She has been working predominantly in experimental video since the late eighties. Over the years, she has produced many single-channel videos, video installation works and video performances which have been presented at a wide variety of artistic venues and events around the world. In recent years her work – in single-channel and installation video as well as performance – mainly revolves around collaborations with new music composers/sound artists and live improvisation video-mixing with numerous live new music/audio artists including, Phil Niblock, Al Margolis/If,Bwana, Hitoshi Kojo, Zanana, Anne Wellmer, David First, David Watson, Margarida Garcia, Barry Weisblat, o.blaat, murmer, André Gonçalves, Monique Buzzarté, Anthony Coleman, Shelley Hirsch, Giuseppe Ielasi, Renato Rinaldi, Audrey Chen, plus others.
Katherine has also programed and organized diverse media art events, with Studio XX in Montreal, Espace Vidéographe, Montreal and Experimental Intermedia, NY as well as the OptoSonic Tea series with Ursula Scherrer at Diapason in NYC and in various locations in Europe and elsewhere with OptoSonic Tea On the Road.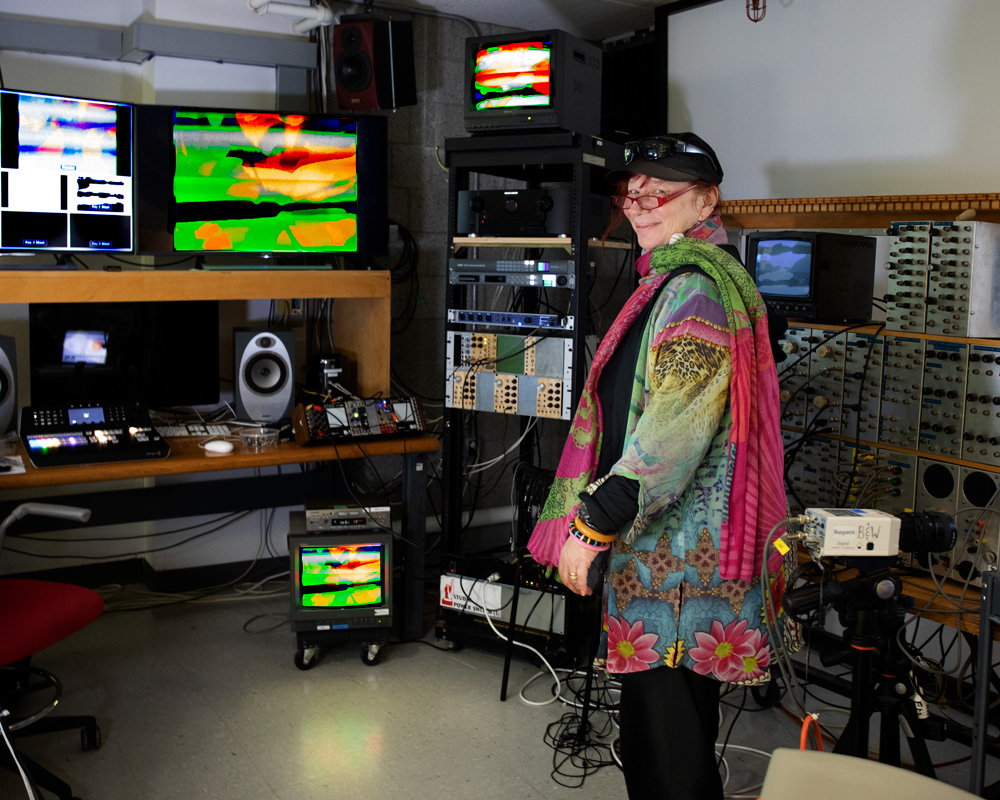 Katherine Liberovskya working with Sandin IP< /br>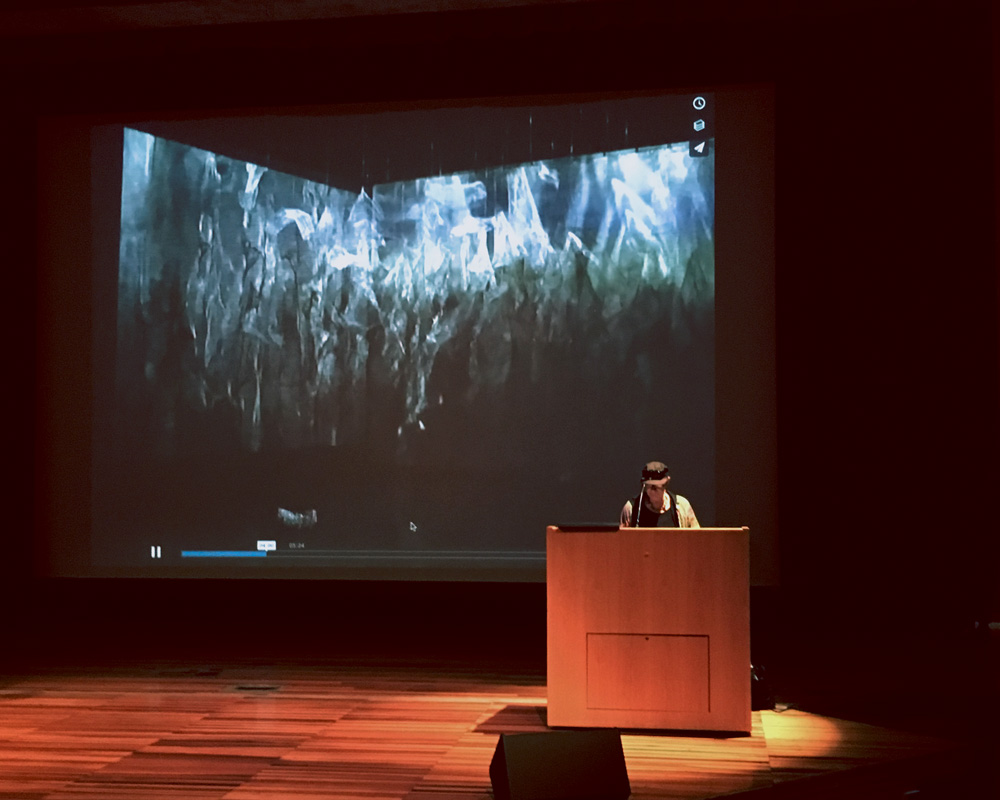 Katherine Liberovskya in Holmes Auditorium< /br>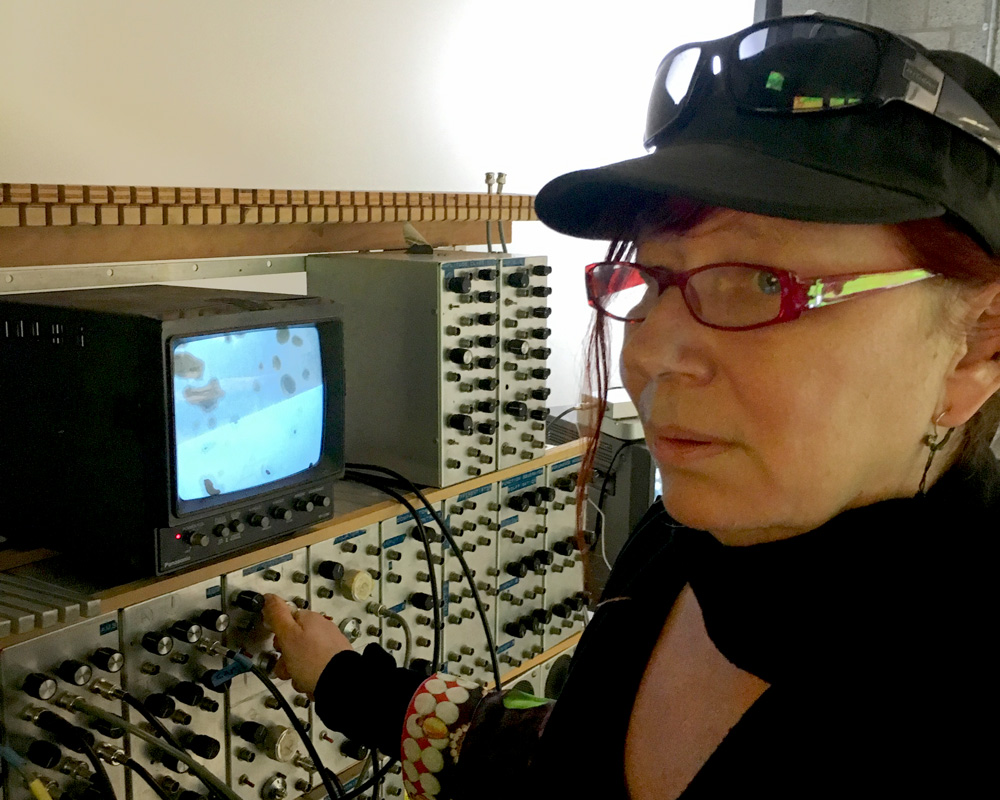 Katherine Liberovskya working with Sandin IP< /br>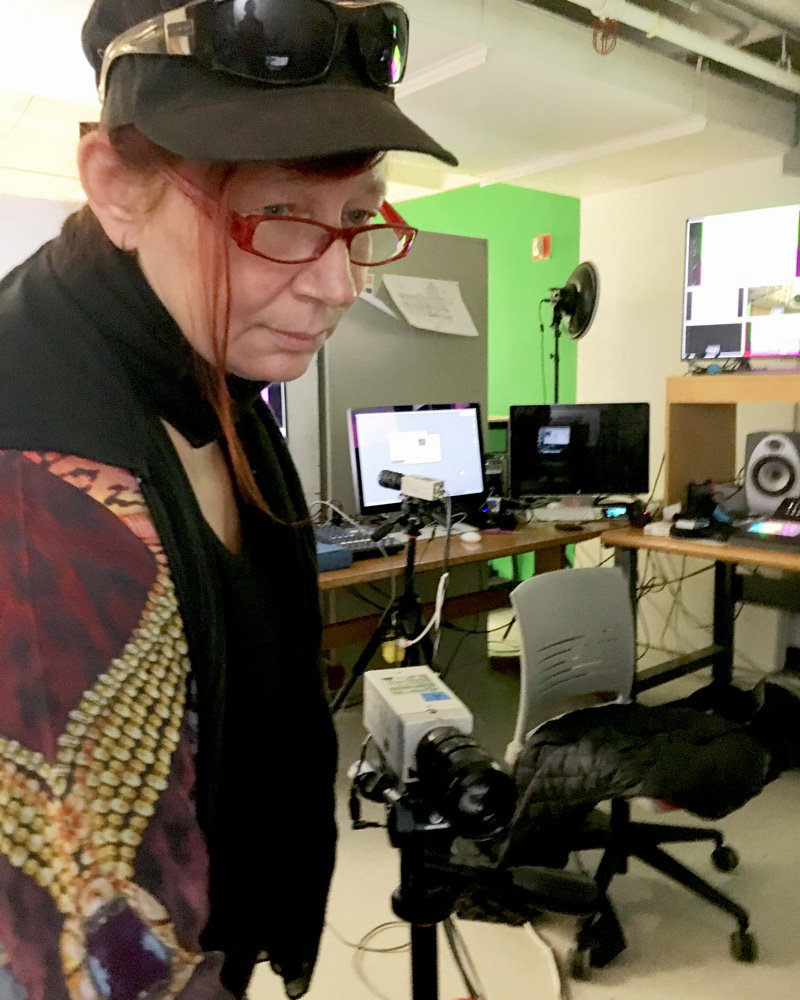 Katherine Liberovskya in the IEA Studio< /br>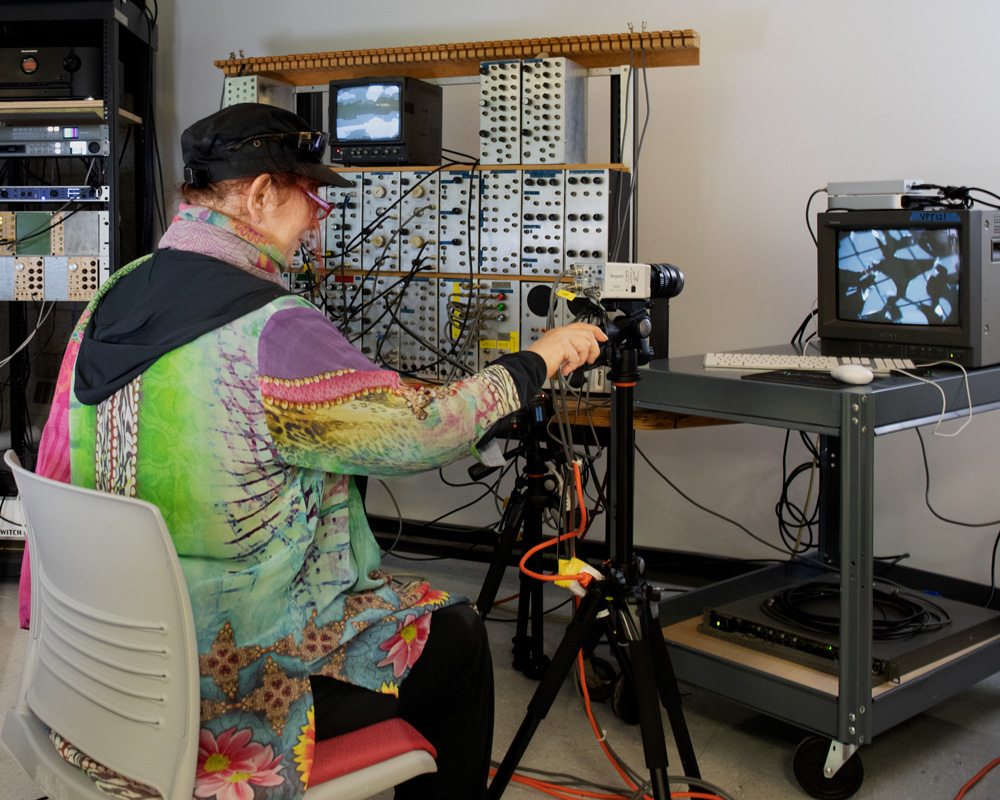 Katherine Liberovskya re-scanning video