The week of December 16-20, 2019, was a memorable week at the IEA. Hank Rudolph was our second, 2019 regional artist / arts worker that the IEA invited as part of our NYSCA Electronic Media / Film program. Hank is a long time friend and colleague of IEA Co-director Peer Bode and has been a great champion to media art, with his over 35 years of dedicated service, working with artists at the Experimental Television Center (ETC), Owego, NY and as Co-founder and On-site Coordinator of Signal Culture, Owego, NY.
During his residency, Hank spent time in the Expanded Media analog studio. With his significant experience and expertise, Hank produced a catalog of greatly refined analog digital real-time generative video recordings. It's a real privilege to see a master of these systems at work. Hank used the Sandin IP, Jones FB1 (frame buffer), Dave Jones Design video synthesizer core and oscillators, Dave Jones Design MVIP, along with some Eurorack modules for CV. Hank also brought his own color encoder.
Hank didn't limit his time to the analog studio. He also used the IEA time-based studio. Hank's investigations of the ATEM mixer/keyer again resulted in innovative system approaches, using HD cameras as playback 'decks', the mixer as a colorizer, and building complex keys. Recordings made in the IEA time-based studio were generally from lens based original content that Hank shot on location here in Alfred.
It was the week before the holiday break so Hank also joined in for the NYSCC holiday lunch where IEA Co-director, Peer Bode shared a moving story of how Hank helped Peer pack up the moving truck and moved Peer to Hornell/Alfred 32 years ago, and how here now at the final event of Peer's final teaching semester, Hank was there, as he was there at the start. It was great to see realized, the power of media art practice in the bonds and richness of life and relationships it can deliver.
Hank Rudolph is an experimental media artist living in Owego, NY, whose focus has been on real-time electronic signal processing, as facilitator, instructor and maker in mainly two organizations throughout the past 35 years: the Experimental Television Center and Signal Culture. For 25 years, at ETC, he provided individualized instruction for artists participating in its residency program, and, for ten years, was co-instructor at the International Student Residency, a college-credit course sponsored by ETC and the Institute for Electronic Arts. He is a co-founder of Signal Culture, along with Debora Bernagozzi and Jason Bernagozzi, where he is the on-site coordinator for the artist, researcher, and toolmaker residencies. Rudolph has taught at Binghamton University and the New York State Summer School for Media Arts at Ithaca College. He is presently Technical Specialist at the Department of Cinema at Binghamton University.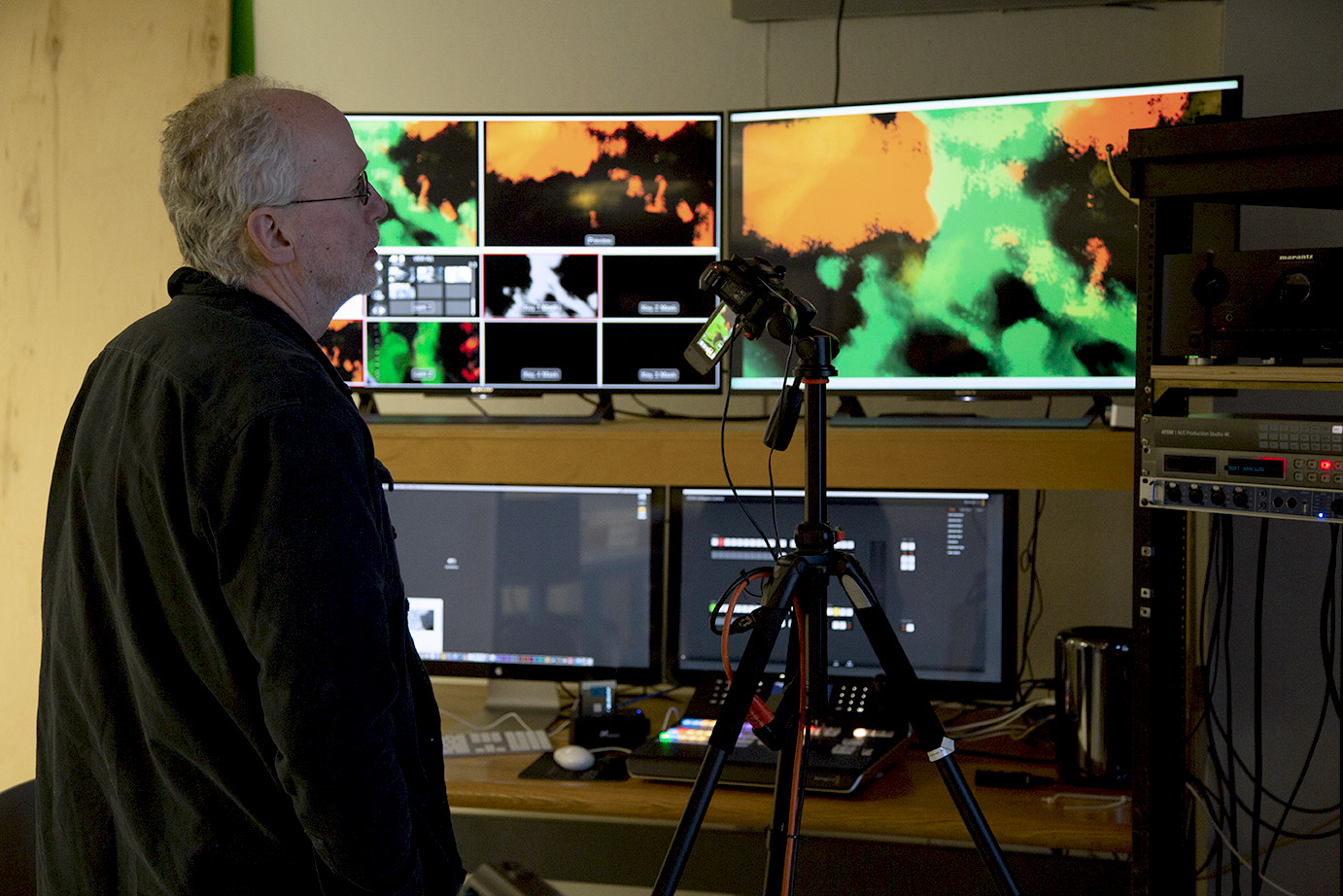 Hank Rudolf in the IEA time-based studio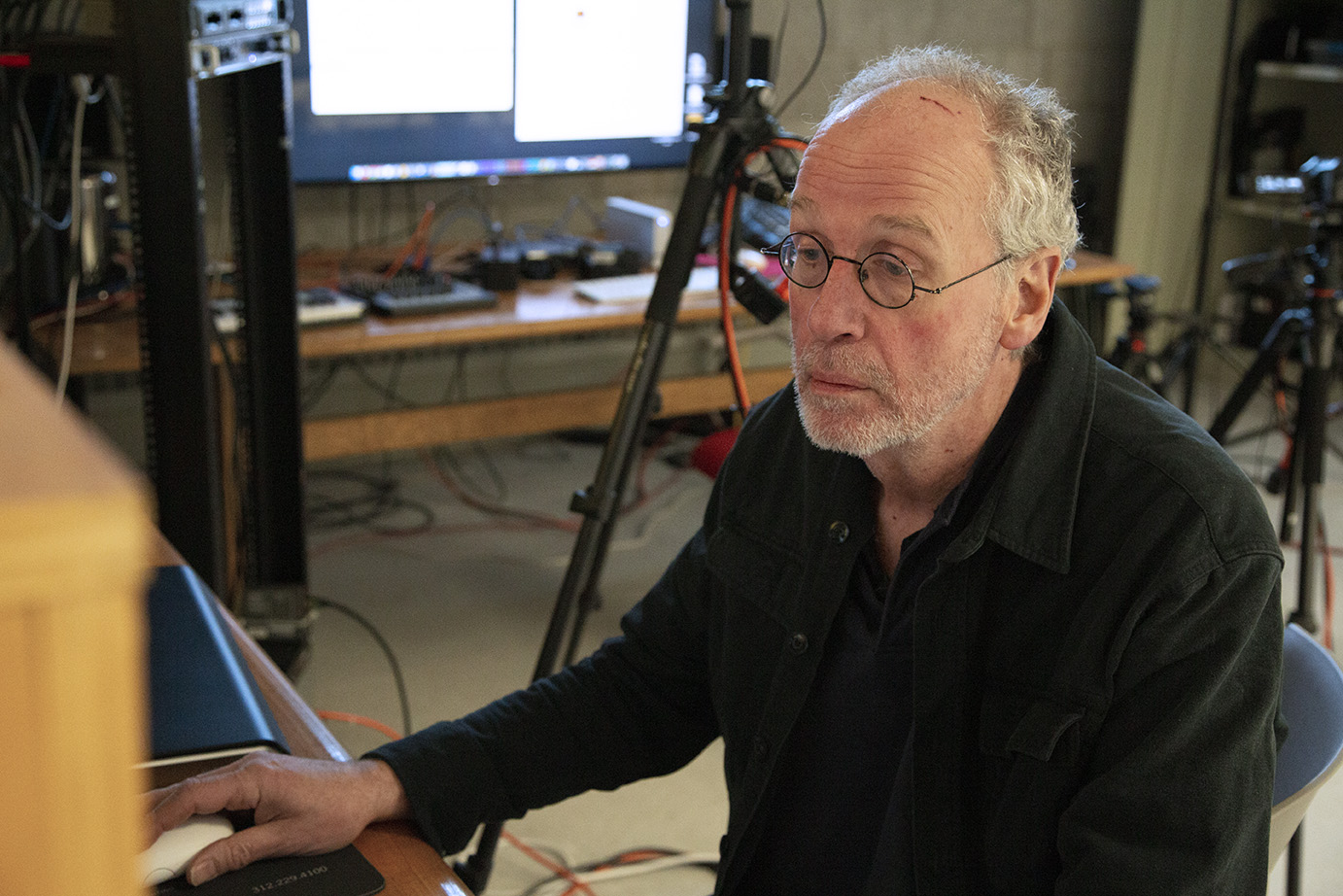 Hank Rudolf in the IEA time-based studio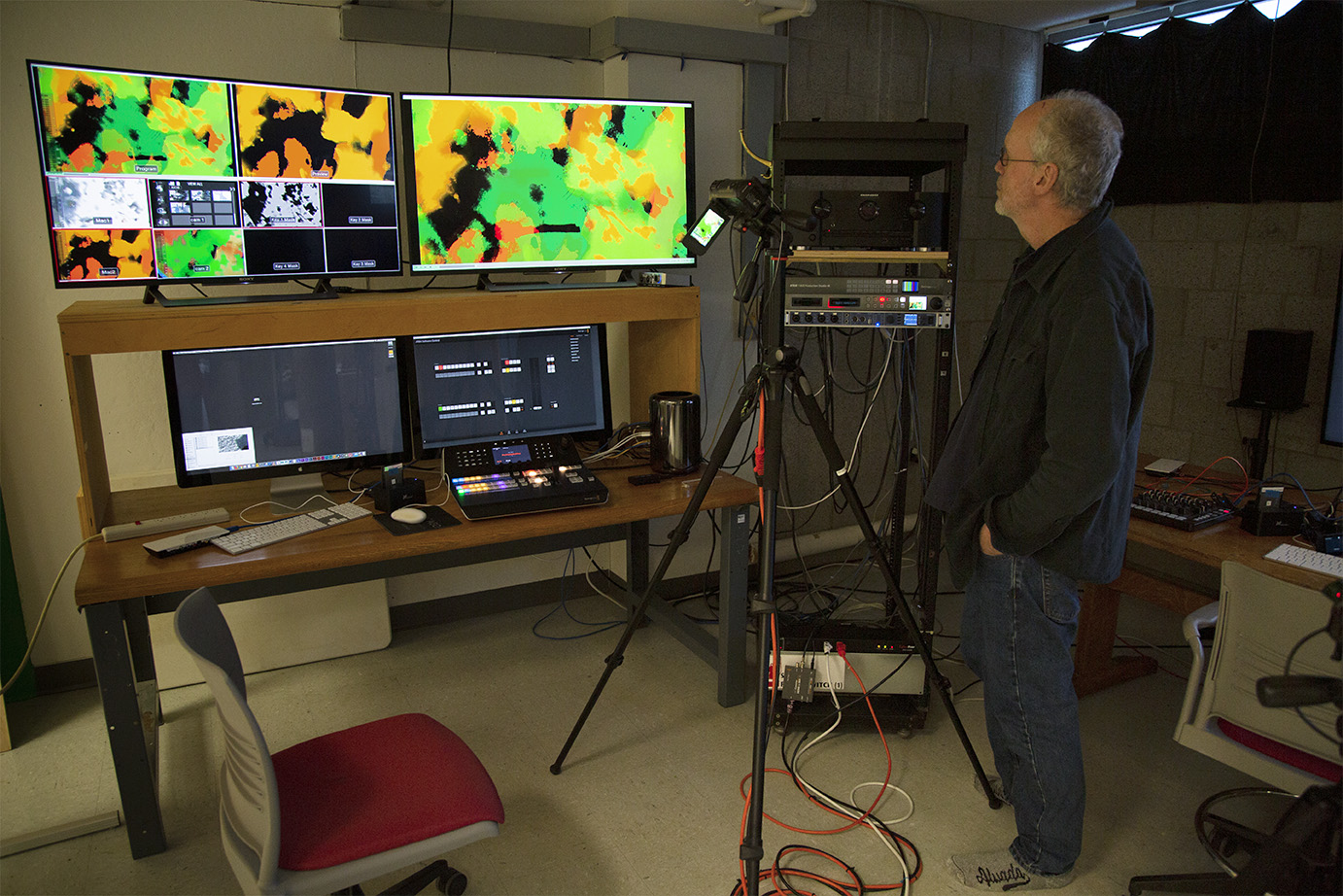 Hank Rudolf in the IEA time-based studio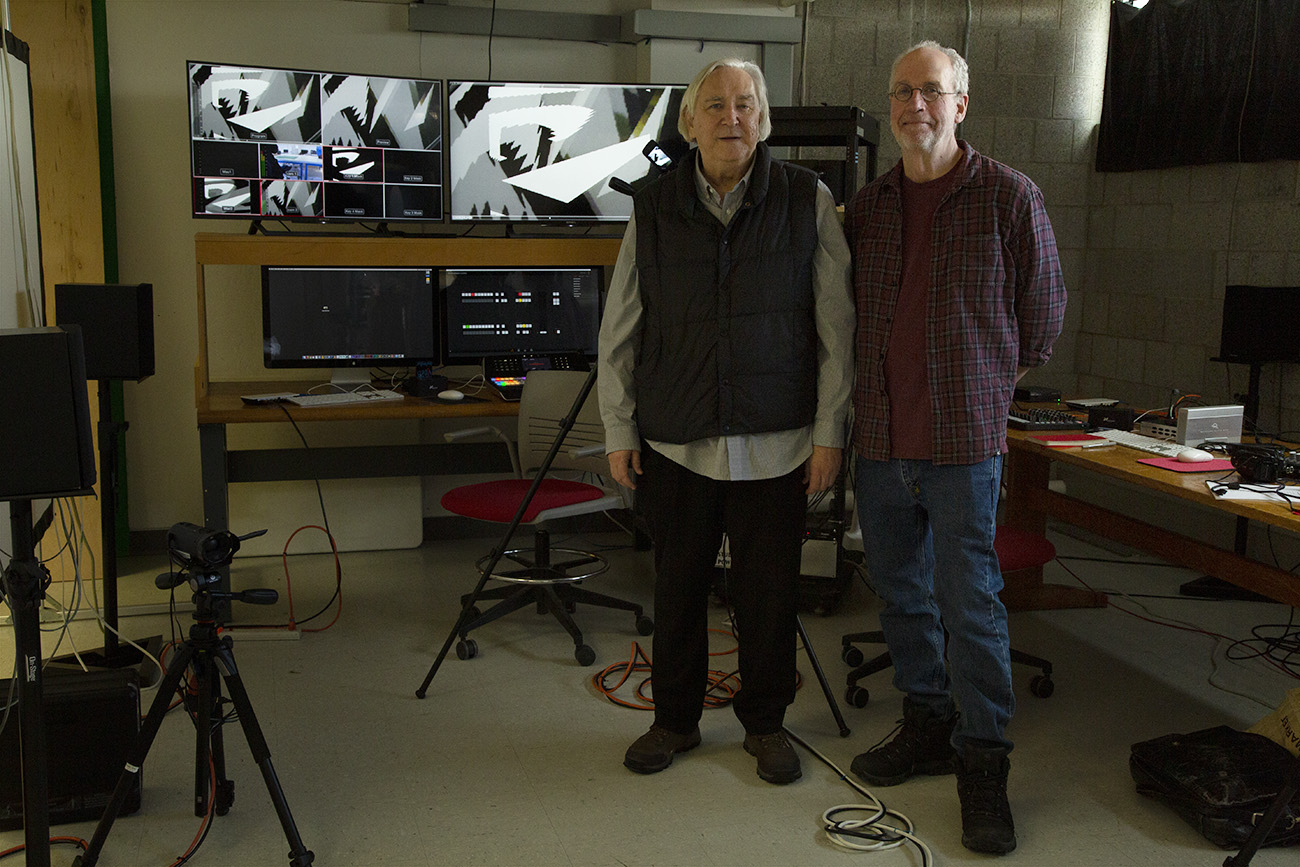 Hank Rudolf with IEA Co-director Peer Bode in the IEA studio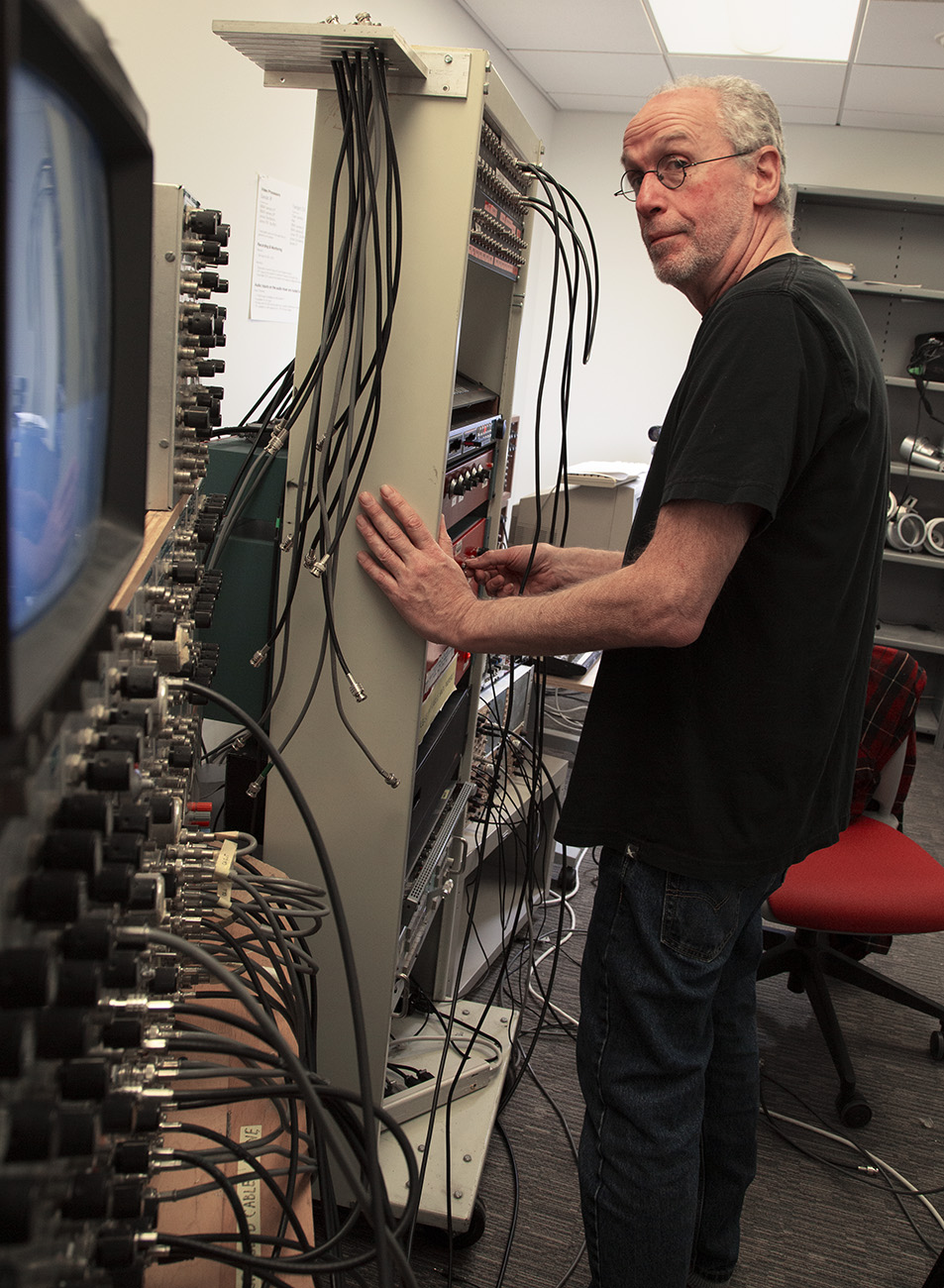 Hank Rudolf at the Jones FB1 in the Expanded Media analog studio


Hank Rudolf in the Expanded Media analog studio