During the week of September 16-20, 2019, the IEA changed gears from Electronic Media and Film to the print-shop for a great residency week with Visual Arts AIR, Joseph Moore.
Joseph's first project was a series of web-cam stills that were turned into bitmap images, these bitmaps were then cut in to maple plywood blocks. In the print shop with IEA Research Admin., Rebekkah Palov rolling ink, and Joseph Moore on the Stienmesse and Stolberg Flatbed Offset Press, a small edition of two sided digital wood block prints were produced from the web-cam images. The prints are planned to be configured into book format. Moore's other project was a series of three Photopolymer Gravure Prints. Under the expert direction of IEA Co-director Joseph Scheer, negatives were made with the Agfa imagesetter, and developed by IEA research specialist Aodi Liang. In the print shop, printing the plates was a team effort with Aodi Lang setting registration for the paper and plates, IEA Co-director Joseph Scheer took on most of the inking while Joseph Moore ran the press.
Joseph Moore is an artist whose conceptually based practice utilizes a variety of techniques and media, from photography to network-based art. His recent work investigates the place of the non-human within the context of photographic history as well as labor, temporality, and surveillance. He has exhibited in venues such as Tel Aviv Museum of Art, Tel Aviv, Israel; Microscope Gallery, Brooklyn, NY; WORM, Rotterdam, The Netherlands; Outlet Fine Art, Brooklyn, NY; Arebyte, London, England; and in collections such as The Rose Goldsen Archive of New Media Art at Cornell. He received his B.F.A. from The Atlanta College of Art and his M.F.A. from Bennington College.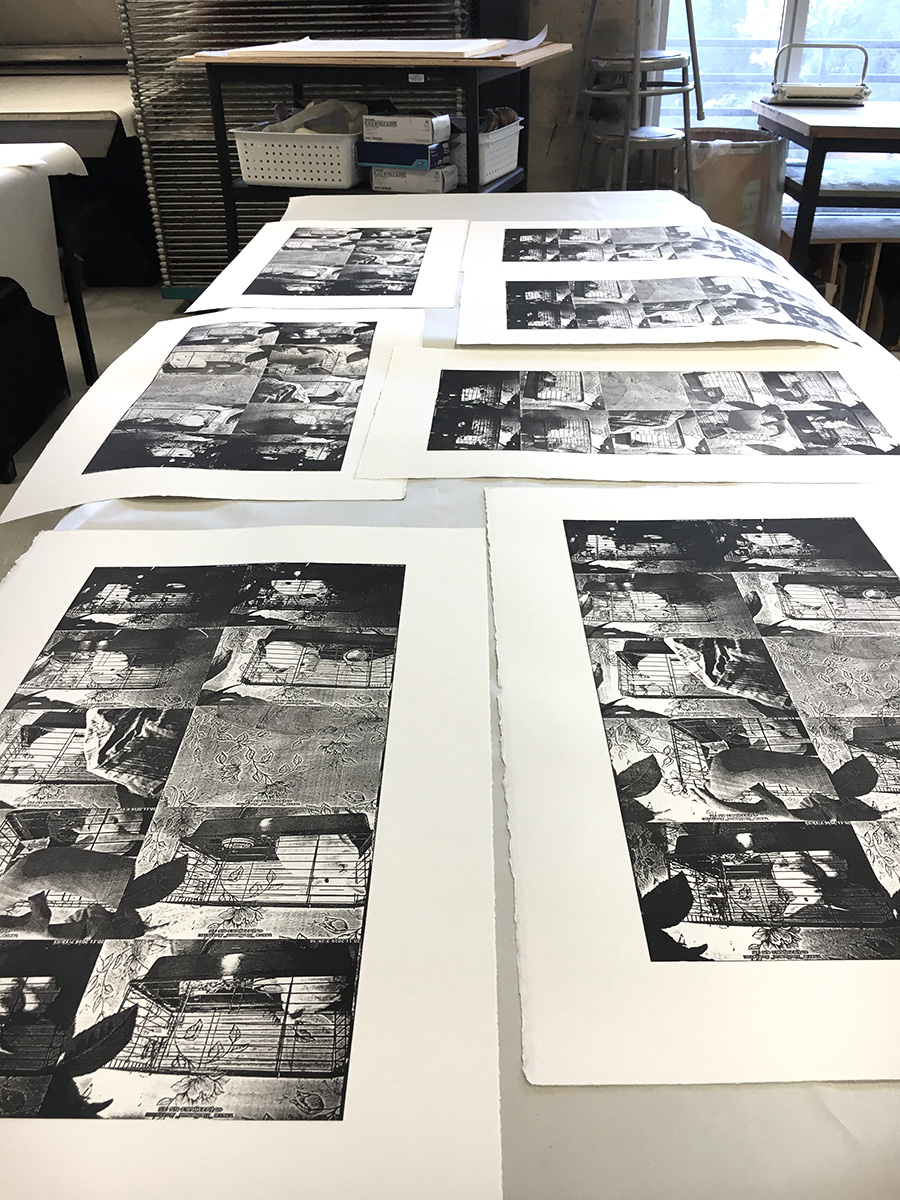 Joseph Moore laser etched woodblock prints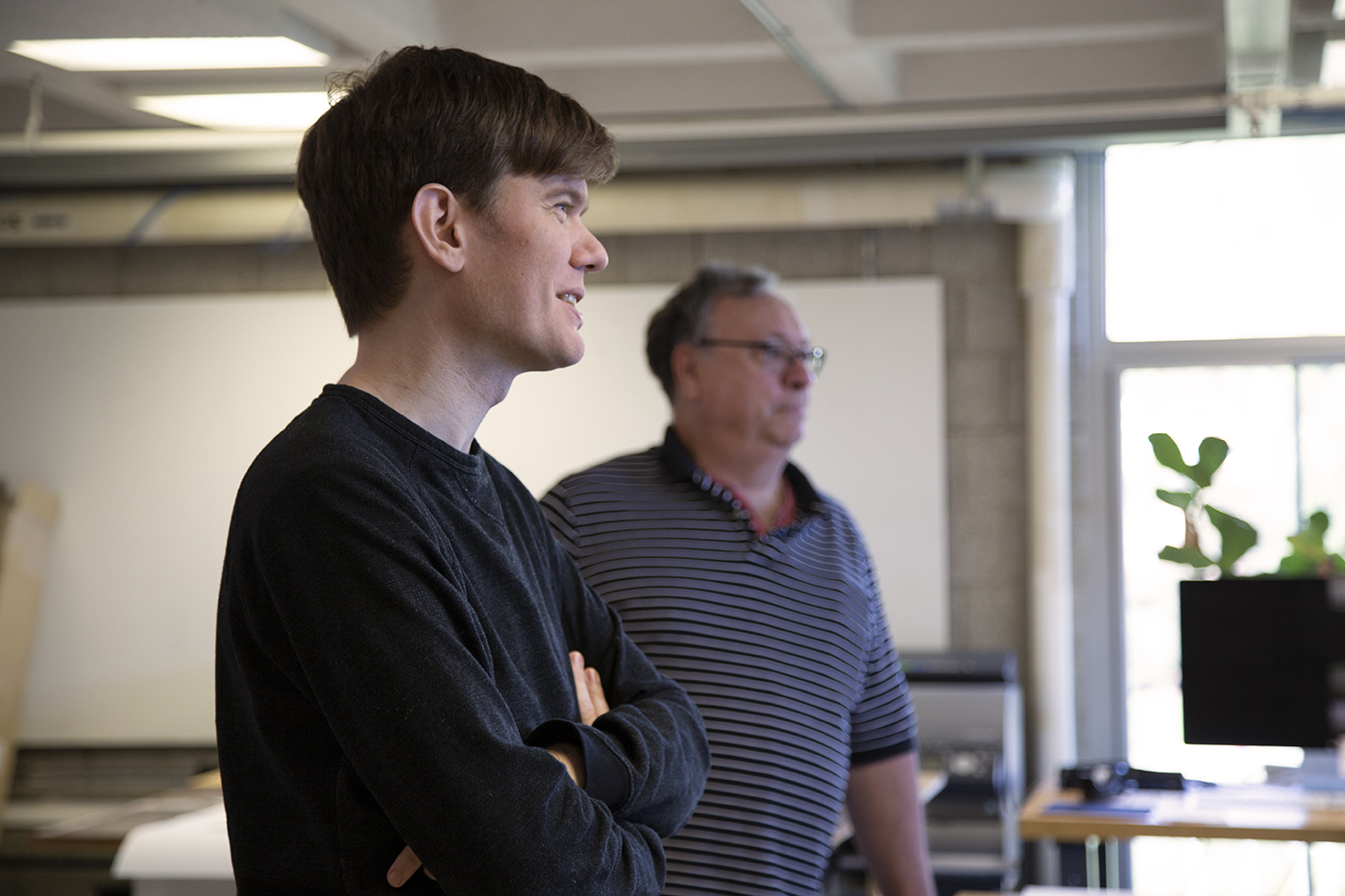 Joseph Moore with IEA Co-director Joseph Scheer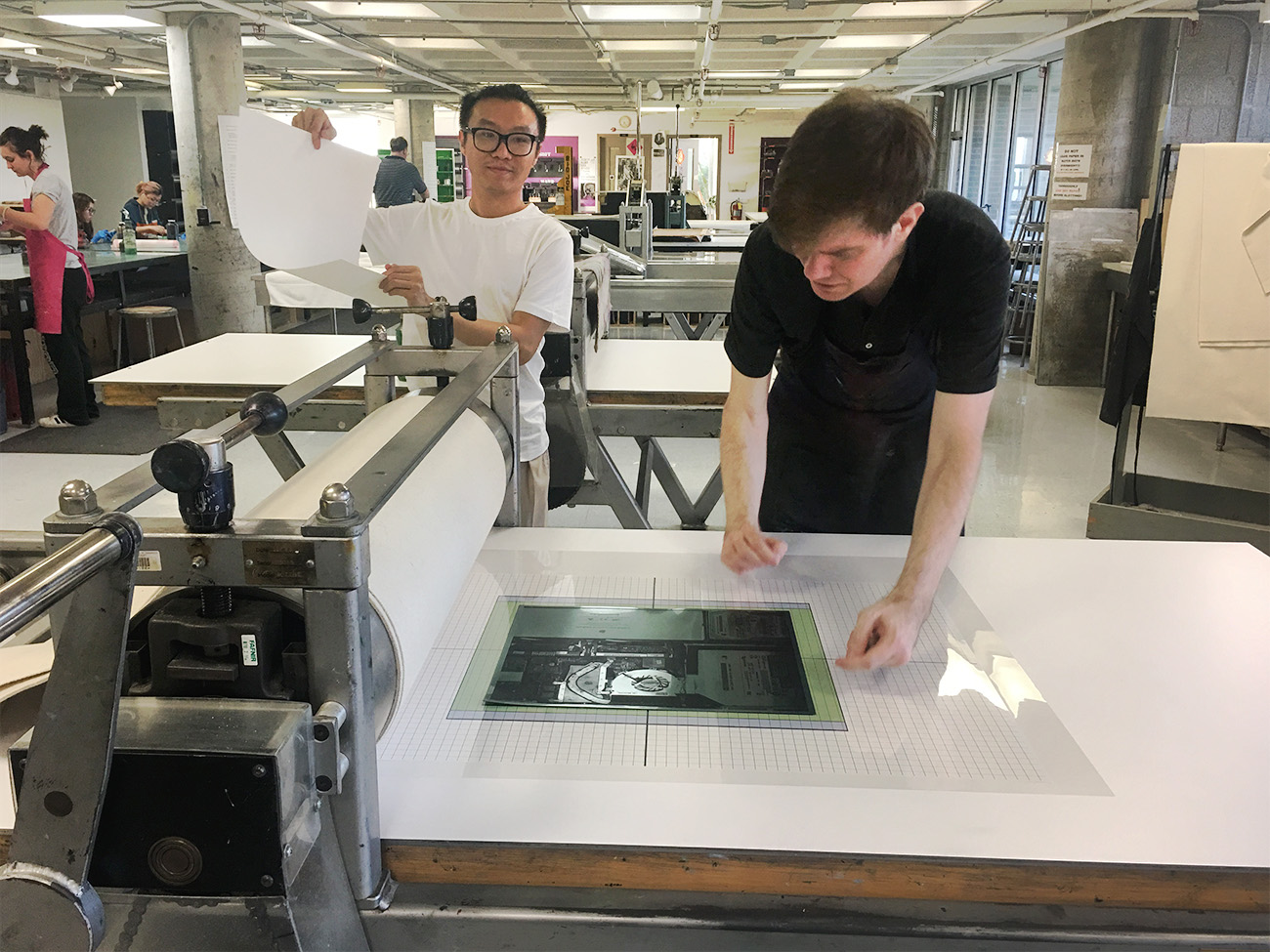 Joseph Moore with IEA Research Specialist, Aodi Liang registering plates & paper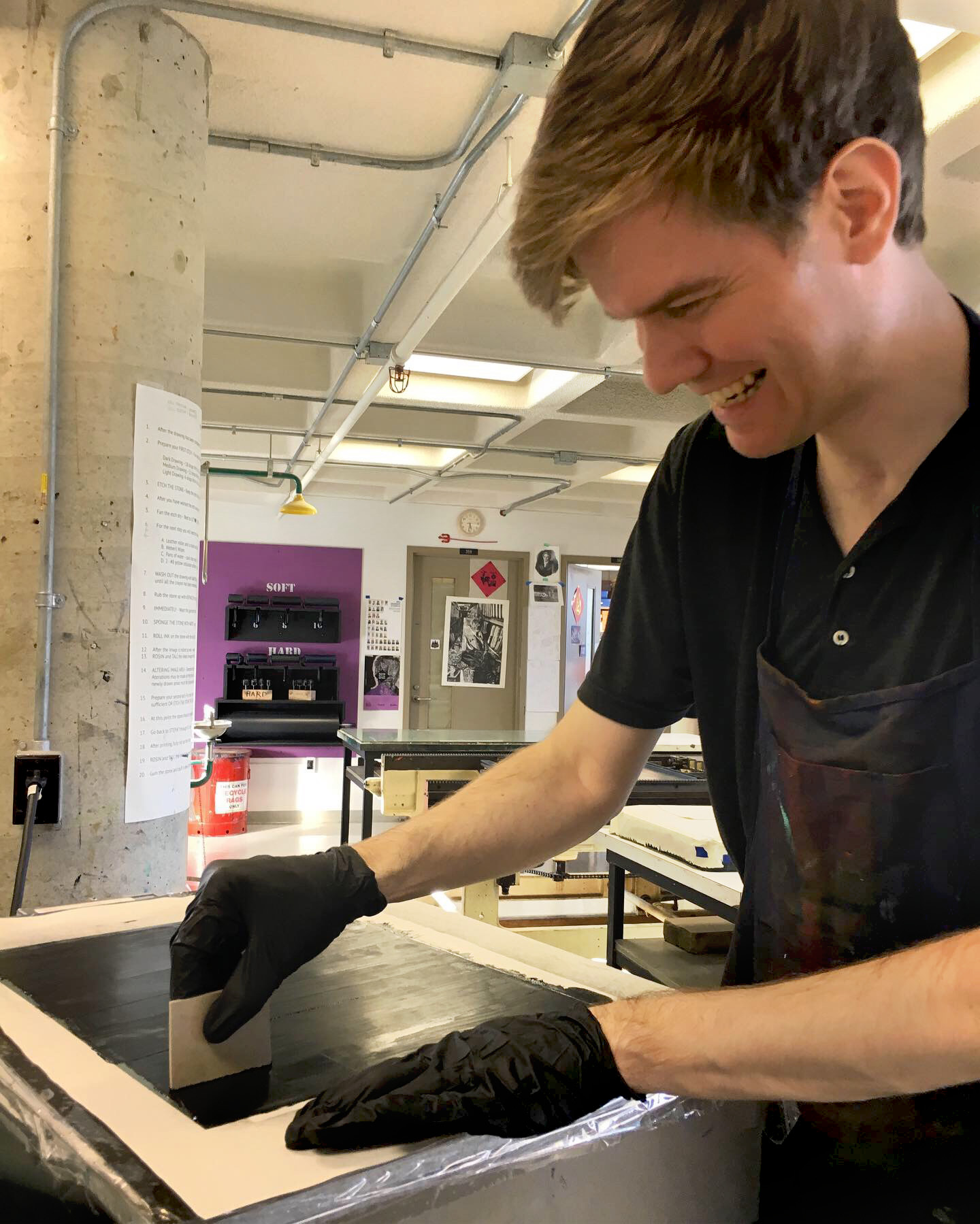 Joseph Moore inking Photopolymer Gravure Plate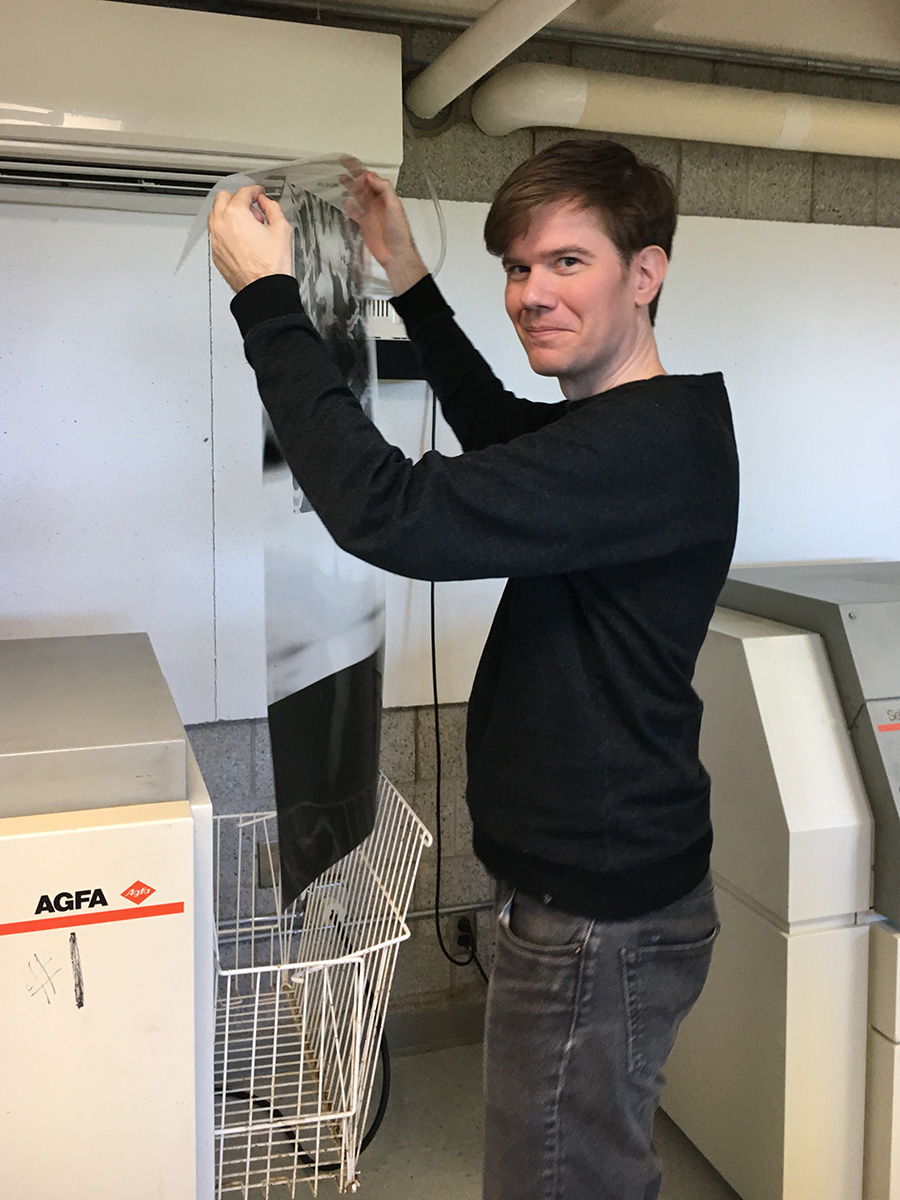 Joseph Moore with Agfa imagesetter film for Photopolymer Gravure print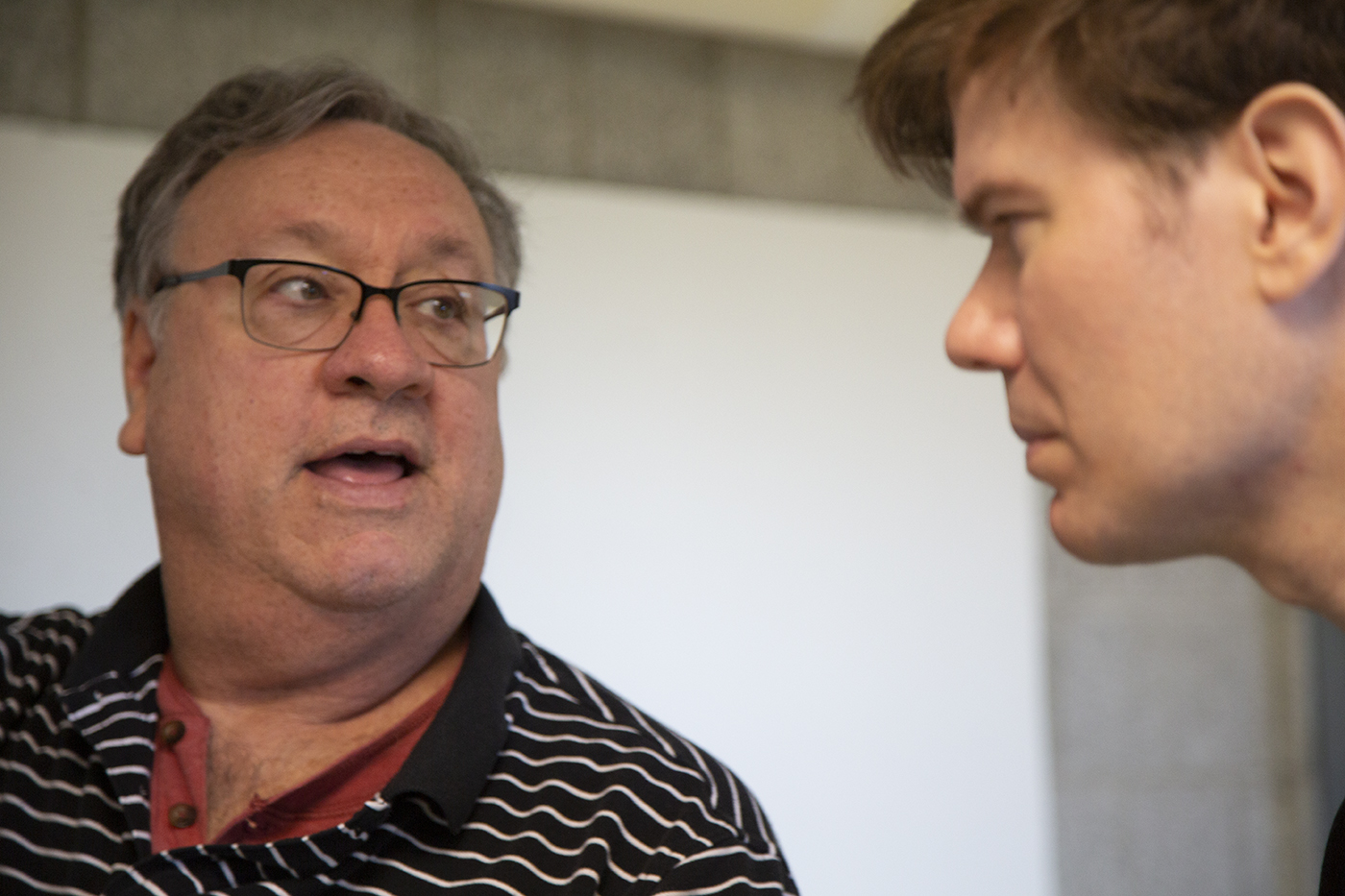 Joseph Moore with IEA Co-director Joseph Scheer