August 19-23 was an action-pack, productive, Visual Arts residency week with the celebrated NYC artist team – LoVid, Tali Hinkis and Kyle Lapidus. LoVid's 2019 resiliency marks the third time that LoVid has joined us at the IEA, previous residencies were in 2010 & 2006.
During their residency week Kyle Lapidus spent studio time generating new video recordings with both with the LoVid Synth and the Expanded Media Sandin IP. From this new content Tali Hinkis edited and collaged new images for prints. The prints were made on a number of different print-media including, large format dye sublimation prints on satin fabric, digital prints on IEA Xuan bamboo paper and digital prints on both matte paper and watercolor cotton rag. As well, LoVid printed on canvas and photo-Tex sticker paper! Another project for LoVid during their residency was a producing small a print edition of two-color silkscreen on digital prints. Thanks to Myles Calvert for working with Tali & Kyle on the silkscreen prints. Lastly Tali composited a selection of video footage that Kyle had recorded during the residency for a seven-channel video presentation on the TSI/Harland Snodgrass Gallery.
LoVid is Tali Hinkis and Kyle Lapidus. LoVid's work includes immersive multimedia performance and installations, textile works, participatory projects, videos. Collaborating since 2001, LoVid's projects have been presented at Real Art Ways (CT), Moving Image Art Fair (NY), Daejeon Museum (Korea), Everson Museum (NY), Smack Mellon (NY), CAM Raleigh (NC), Netherland Media Art Institute (Netherlands), The Jewish Museum (NY), The Neuberger Museum (NY), The New Museum (NY), and ICA (London), among many others. LoVid has performed and presented works at: Issue Project Room (NY), Museum of Moving Image (NY), Lampo (Chicago), International Film Festival Rotterdam (Netherlands), MoMA (NY), PS1 (NY), River to River Festival (NY), The Kitchen (NY), and FACT (Liverpool) among many others. LoVid's projects have received support, awards, grants, and residencies from organizations including: NY Hall of Science, The Robert Rauschenberg Foundation, Cue Art Foundation, Eyebeam, Harvestworks, Wave Farm, Rhizome, Franklin Furnace, NYFA,LMCC, NYSCA, and Greenwall Foundation.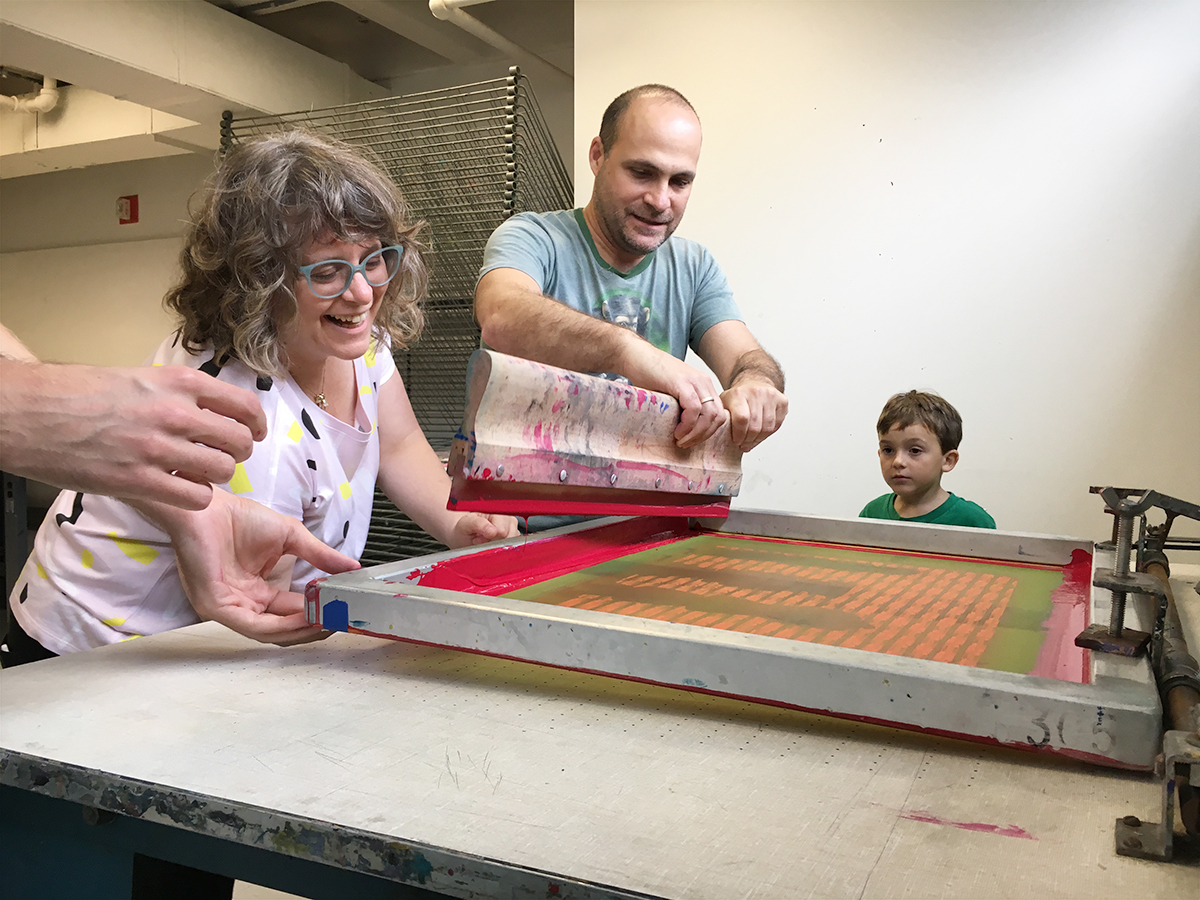 LoVid (Tali Hinkis and Kyle Lapidus) silkscreens on digital prints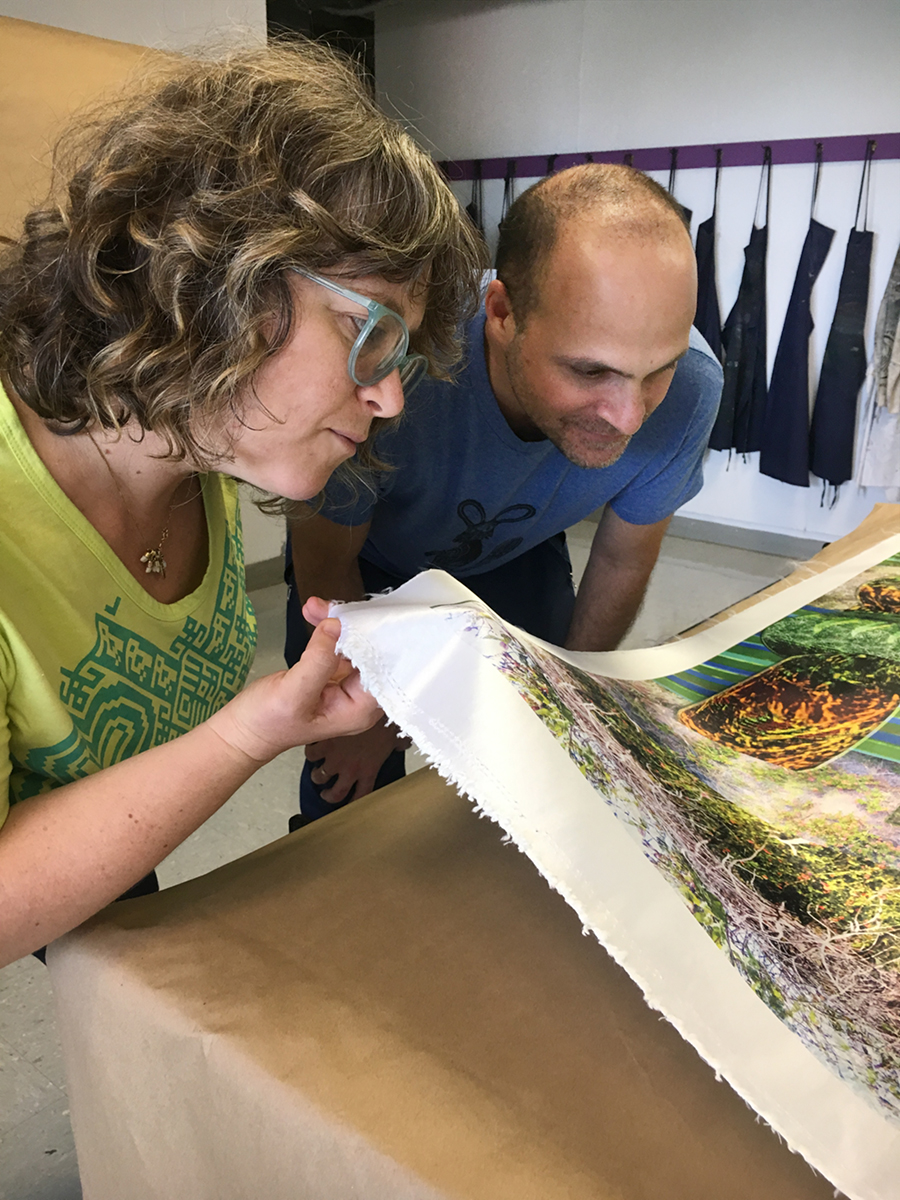 LoVid inspecting large format Dye-sublimation print on satin fabric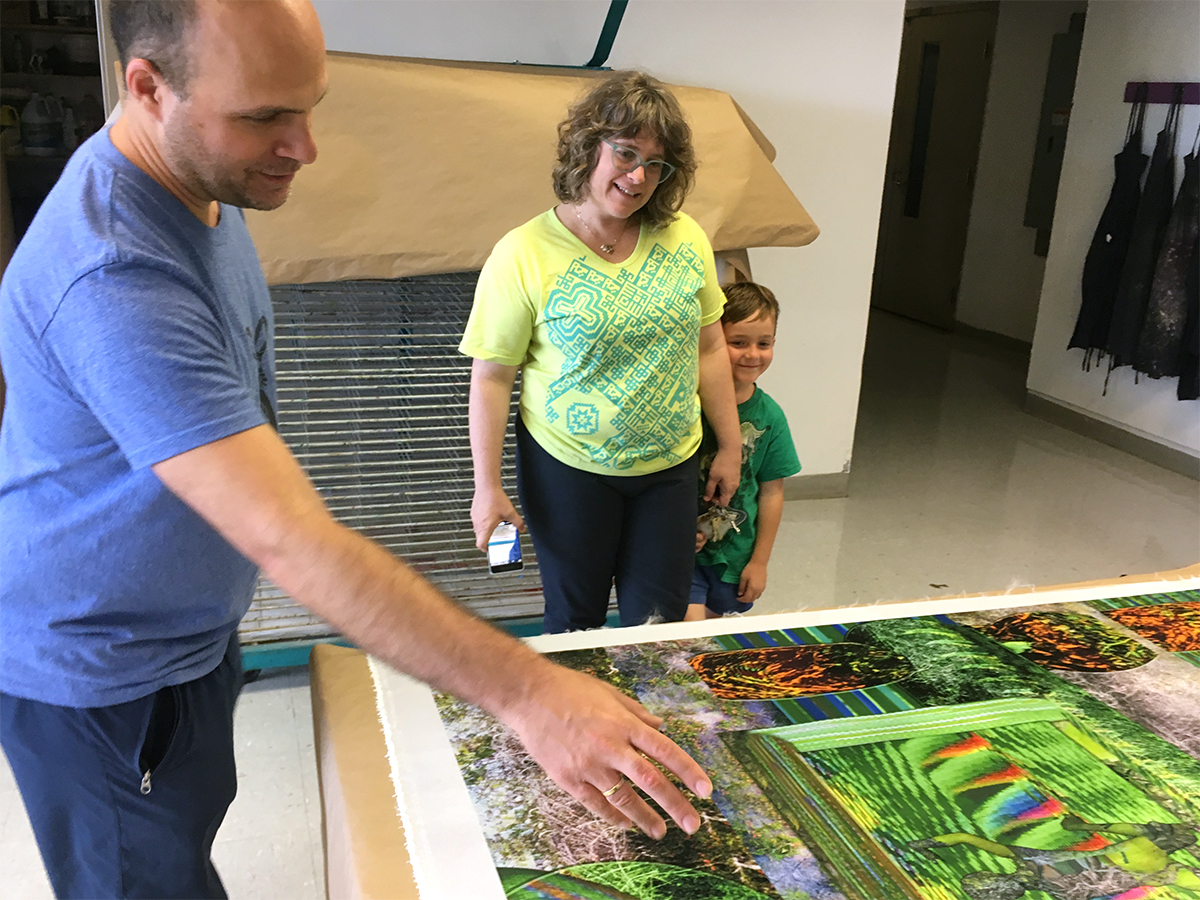 LoVid with large format Dye-sublimation print on satin fabric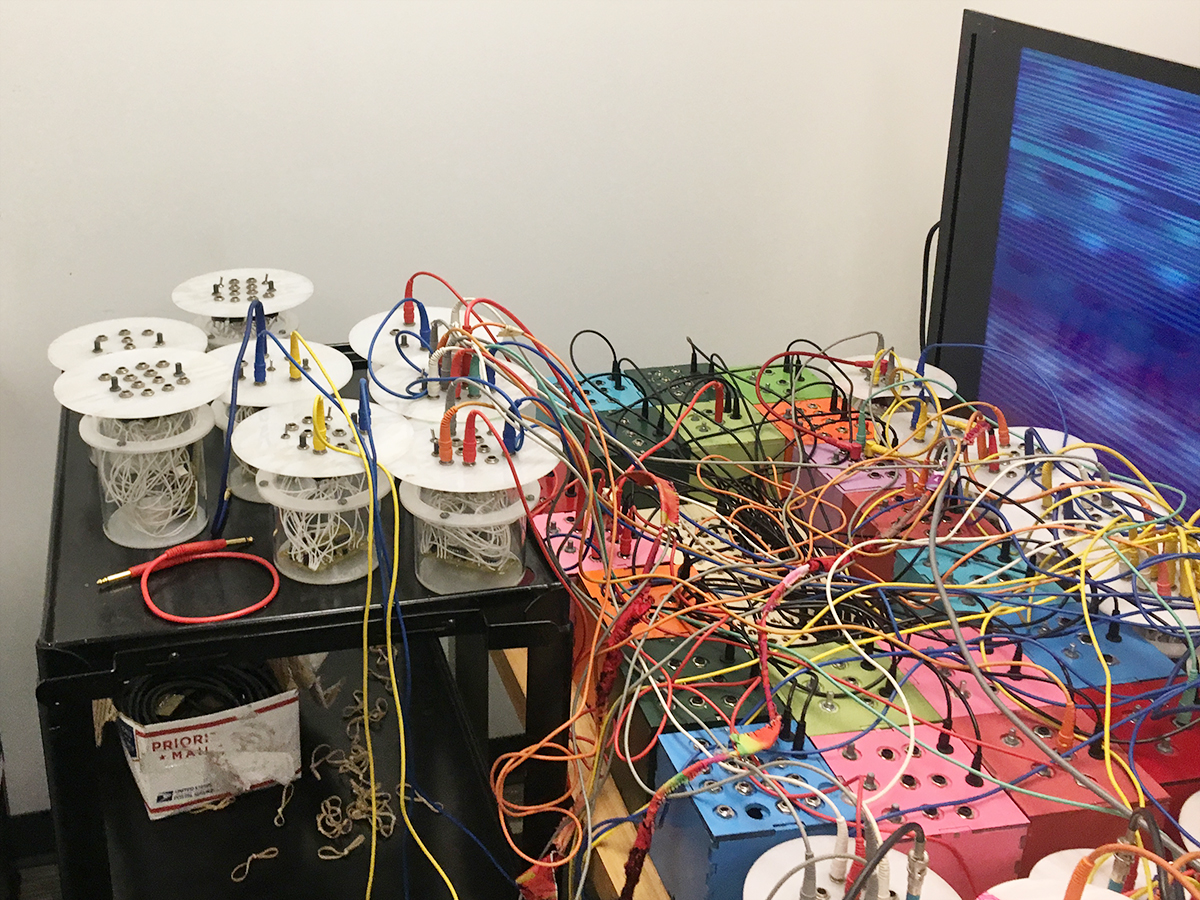 LoVid Synthesizer in Expanded Media McGee studios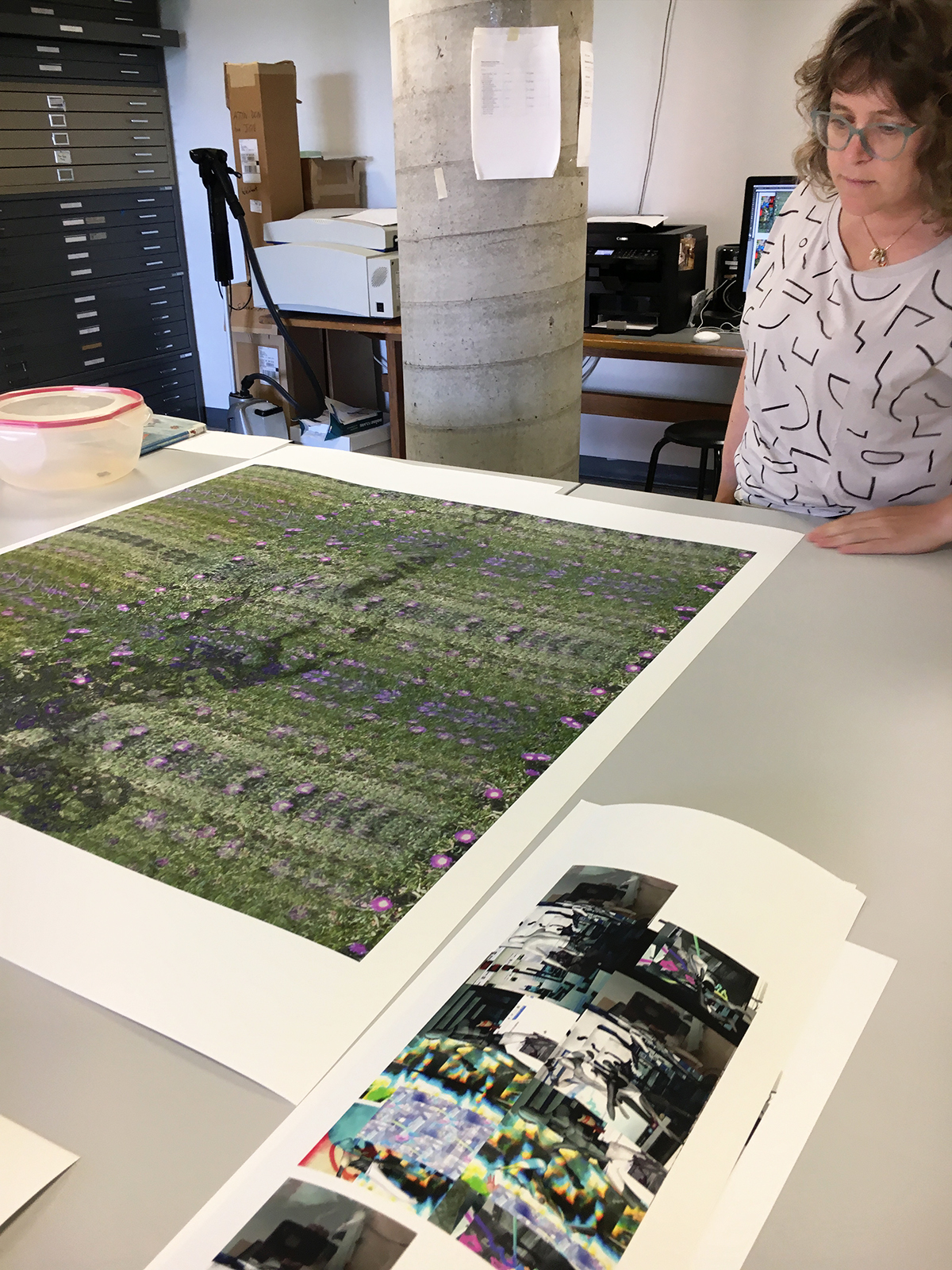 Tali Hinkis with digital prints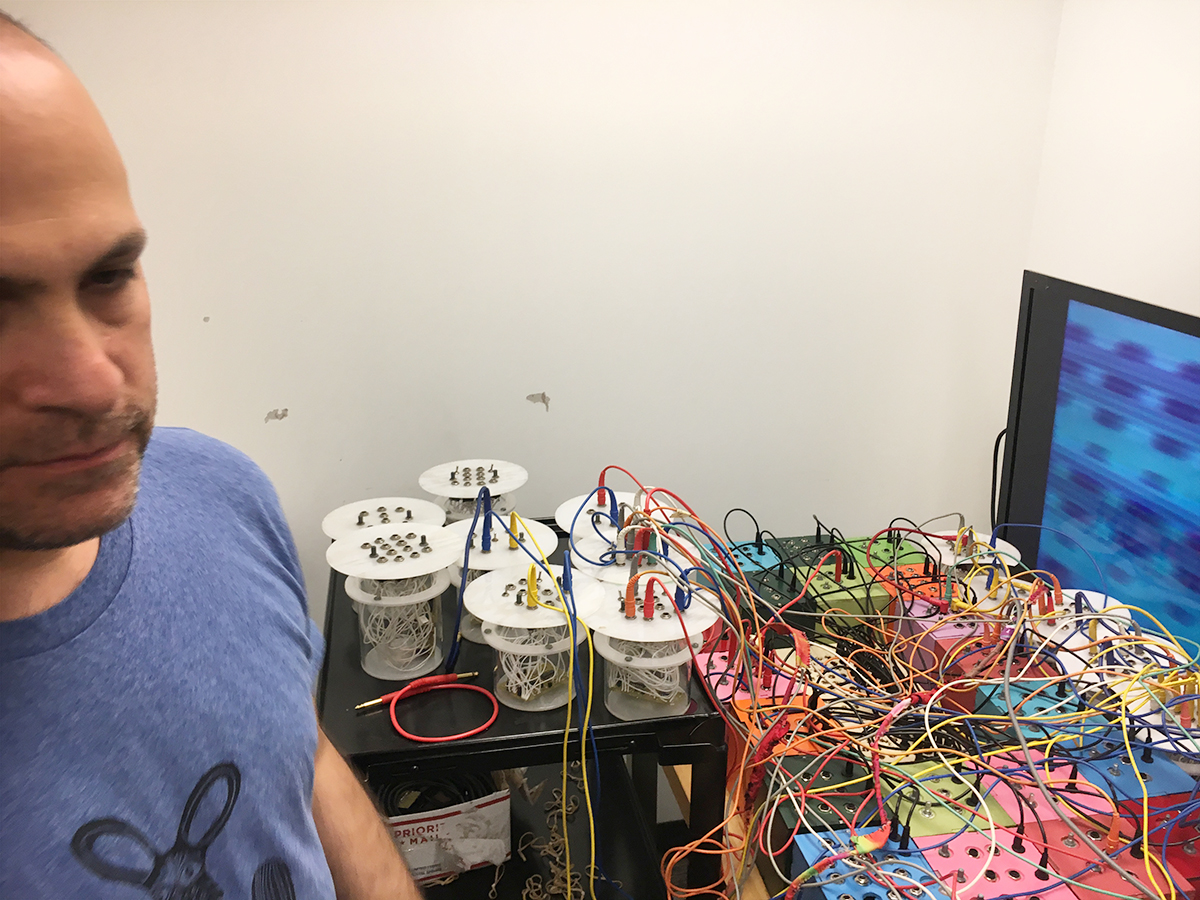 Kyle Lapidus and LoVid Synthesizer