Elisabeth Pellathy will be an IEA resident on March 26th-April 1st as part of the Cahaba River Watershed Project. 
Drawing inspiration from 18th-century collectors, Elisabeth Pellathy's latest work explores themes of conservation and preservation. Recently showcased at the ONCA Gallery in Brighton, Visualised Bird Song explores an innovative method of preserving sounds disappearing from our natural world. Matt Iredale caught up with Elisabeth Pellathy to talk translation.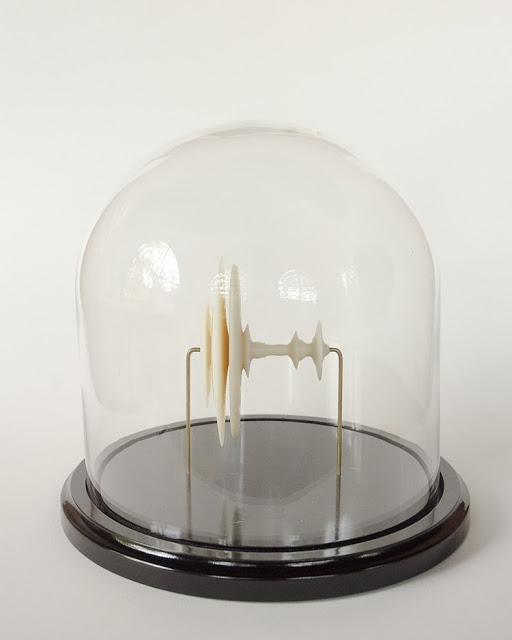 Cahaba River Watershed Project
A look at the natural environment and human activity.March 26 – April 1st Panel Talk with Artists – March 30th 5:00 – Holmes AuditoriumThe Cahaba River Watershed Project is the collaborative project of printmaker Scott Stephens, new media artist Elisabeth Pellathy, and sculptor Lee Somers. Their week-long residency will explore the use of the laser cutter as an integral part of relief and intaglio print processes. The Cahaba River Watershed Project is an investigation of the natural environment and how it has shaped and is shaped by human activity. The Cahaba River is a 200-mile free owing river in Alabama with some of the greatest biodiversity and scenic beauty in the South. It rises near Birmingham and flows southwest to the Alabama River just south of Selma. As it passes through Montevallo's Shelby County it is fed by the Little Cahaba watershed that rises in Ebenezer Swamp, an ecological preserve and research center of the University of Montevallo. The three themes of interest around the Cahaba River are the natural environment, the human history, from Civil War to Civil Rights, and its ecological and geological features, containing natural resources that are used for economic activity, especially the coal, limestone, and iron ore mining that was the foundation of the early iron industry in the area.