Tuesday, April 17th, 6:00 pm McGee Sound Studio
This program is brought to you by the National Endowment of the Arts, the Institute for Electronic Arts, the Division of Expanded Media, and the School of Art and Design, NYSCC, at Alfred University. Generous support was received from the Schein–Joseph Endowment and the New York Council on the Arts.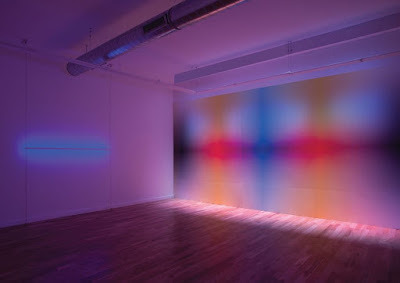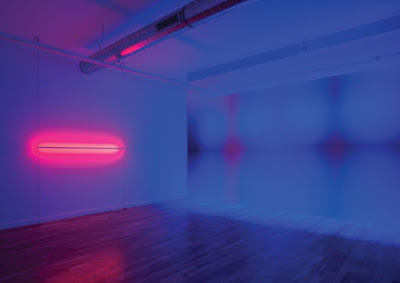 Luftwerk explores light, color, and perception in immersive, experience-based installations. Focused on the context of a site for each project, Luftwerk applies their own interpretive layer, integrating the physical structure, historical context, and embedded information into each piece. Since founding in 2007, Luftwerk has amassed a significant body of work ranging from site-specific installations to experimental projects that interpret data. Light and color are primary elements in work by Luftwerk. Their interest lies in the power of light as a crucial element to sight, exploring its dynamic relationship with the perception of color. Using various modalities—projecting videos, casting shadows, creating a custom sculpture—they integrate light into every project to explore its ephemeral and shifting nature. Petra Bachmaier and Sean Gallero are the artists of the collaborative team Luftwerk.