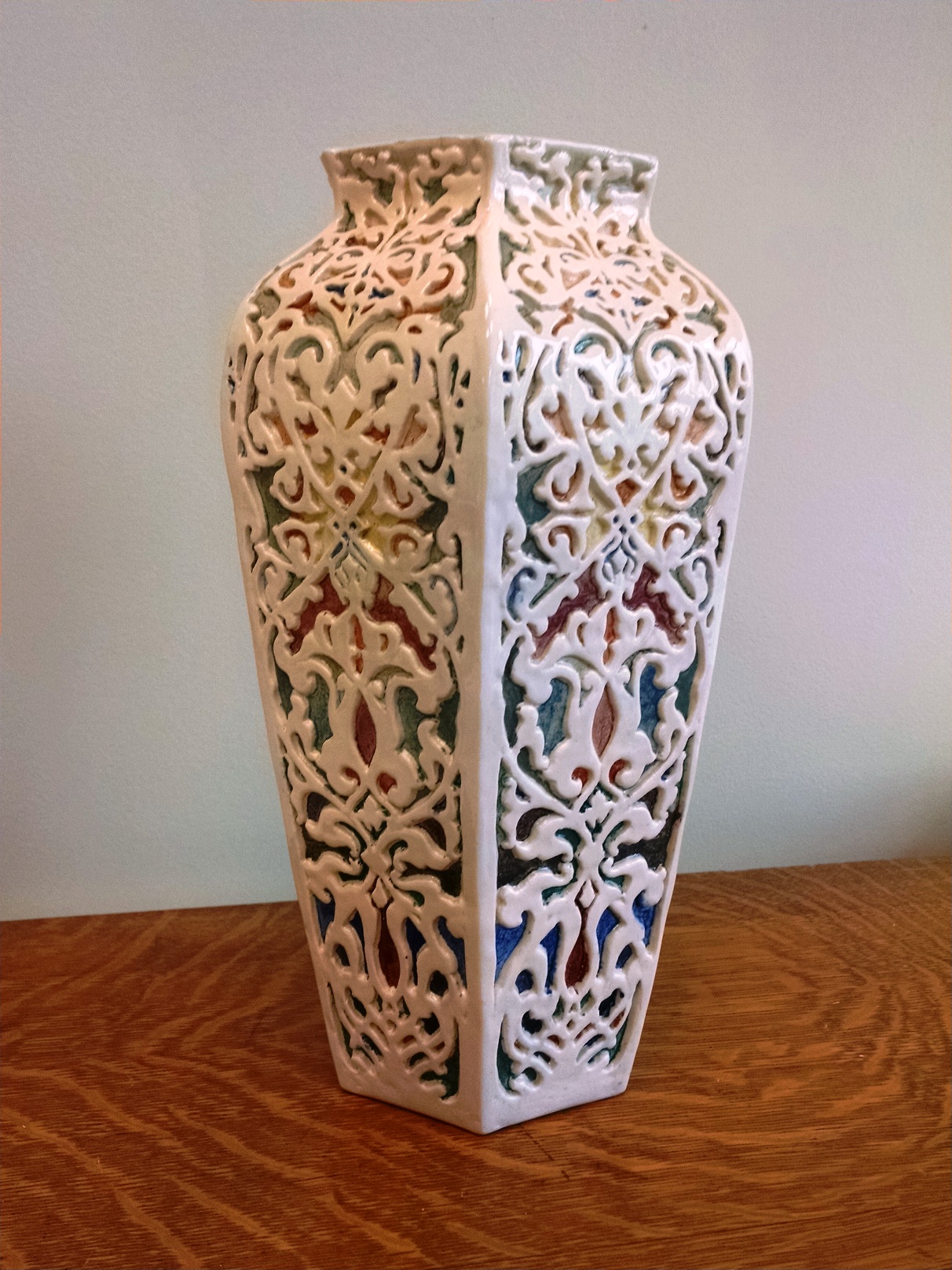 As we near yet another end of the academic year, senior art students are busily preparing for their final public exhibitions. This showing of art is heavily attended and looked forward to by many as a "must attend" event. (This year it will be held Saturday, May 7th.)
One hundred  years ago, another student was also preparing her senior thesis project. This hexagonal whiteware vase was created by Inez Cook in 1916 under the supervision of Charles Fergus Binns, first director of the New York State College of Ceramics. The ornate art nouveau style is created using an underglaze of pastel colors showing through an elaborate raised fretwork design.
Inez Cook donated her piece to the Alfred University Archives in 1975.