Aa a result of the pandemic we sadly have postponed some scheduled residencies into 2021, and look forward to welcoming artists later this year.
---
We are excited to announce our scheduled 2020 AIR's. Thank you to everyone who applied to our open call.
LINK :: full resolution PDF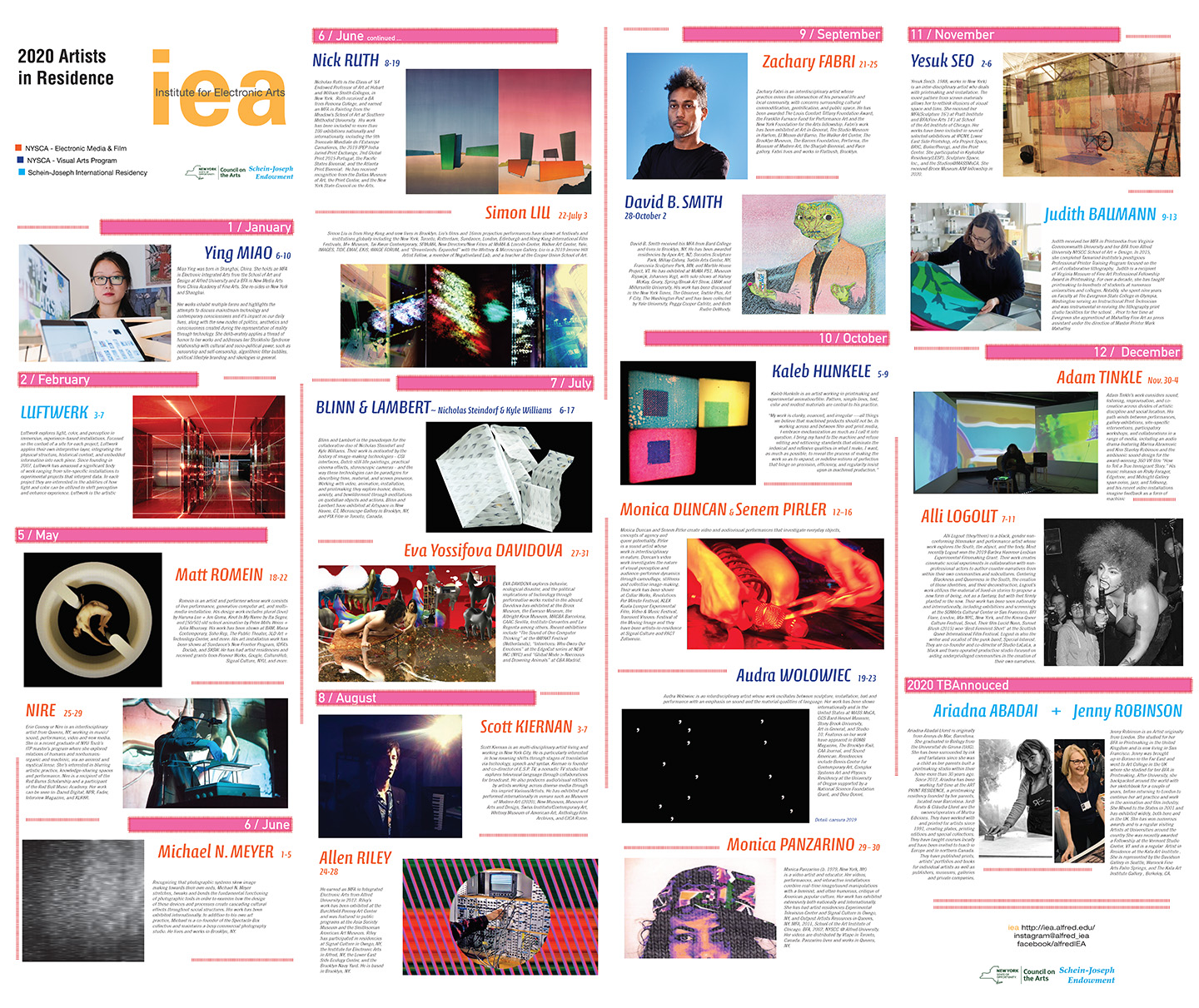 January
Ying MIAO

February
LUFTWERK

May
Matt ROMEIN
NIRE (Erin Cooney)

June
Michael N. MEYER
Nick RUTH
Simon LIU

July
BLINN & LAMBERT
Eva Yossifova DAVIDOVA

August
Scott Kiernan
Allen RILEY

September
Zachary FABRI
David B. SMITH

October
Kaleb HUNKELE
Monica DUNCAN + Senem PIRLER
Audra WOLOWIEC
Monica PANZARINO

November
Yesuk SEO
Judith BAUMANN

December
Adam TINKLE
Alli LOGOUT

2020 TBAnnouced
Ariadna ABADAI + Jenny ROBINSON
The IEA has three residency programs, two NYSCA funded residencies, Visual Arts Program & Electronic Media / Film and the Schein-Joseph International Residency.
The Institute for Electronic Art's Experimental Projects Residency is made possible by the New York State Council on the Arts with the support of Governor Andrew M. Cuomo and the New York State Legislature.